Pacific Rim Uprising Plot Synopsis Released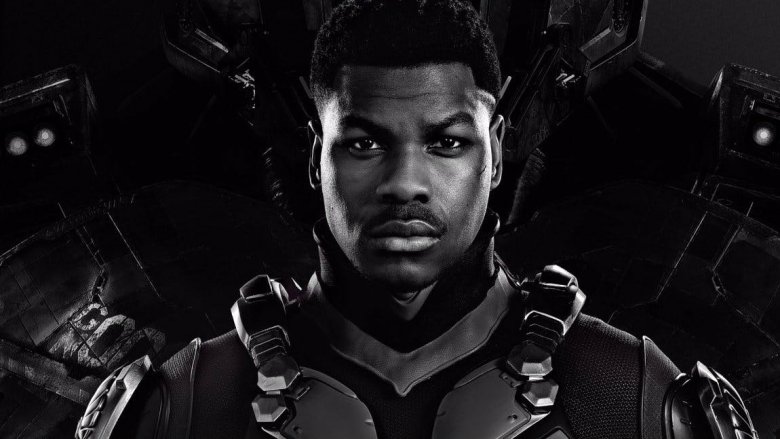 Newcomer John Boyega will unite with at least one of the stars of the original film when Pacific Rim Uprising hits theaters next year. 
Information has been scarce on the follow-up to 2013's mechs vs. monsters movie Pacific Rim, but the drought is over as Legendary Pictures has released a detailed synopsis for the sequel ahead of the premiere of the movie's first trailer at New York Comic-Con.
The synopsis (via ScreenCrush) provides facts about both new and returning characters, confirming Boyega's role as the wayward son of Idris Elba's Stacker Pentecost, and the return of Rinko Kikuchi as Jaeger pilot Mako Mori. 
The original film, the synopsis teases, "was only a prelude" for what's to come in the series' next chapter.
The sequel's story will center on Boyega's Jake Pentecost, a rebellious and once-promising Jaeger pilot who abandoned his mech pilot training to instead slum it in a life of crime. But when the monstrous threat facing the planet escalates, Jake returns for one last attempt to follow up on his father's heroic legacy. In doing so, he's reunited with his estranged sister Mako Mori (played again by Rinko Kikuchi), who has grown to take command of a new generation of Jaeger pilots all hardened from their experiences growing up surrounded by a lifelong deadly conflict.
The story will also feature a talented rival pilot for Jake to contend with named Lambert, played by Scott Eastwood, as well as a "15-year-old Jaeger hacker" named Amara, played by Cailee Spaeny.
The plot of the sequel is different from what was originally envisioned by the original movie's director Guillermo del Toro, who stepped down from directing duties on Uprising due to a scheduling conflict with the shooting of his film The Shape of Water. Del Toro is still involved with the sequel as a producer.
In del Toro's stead, Pacific RIm Uprising is directed by Steven S. DeKnight, who created the Starz series Spartacus and recently served as the showrunner for Netflix's Daredevil.
Pacific Rim Uprising arrives on theaters on March 23, 2018, and we'll have more on the upcoming movie—like its anticipated first trailer—as new developments arrive.