Netflix Is Turning Some Of Its Biggest Hits Into Video Games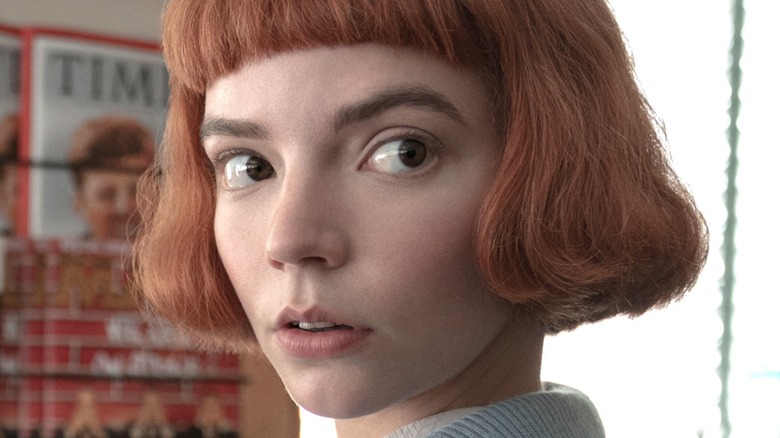 KEN WORONER/NETFLIX
Last year, Netflix came forward with a shocking announcement. The streaming platform made it clear that it was interested in joining the video game space, starting slowly and gradually building toward something more sophisticated. Right now, you can log onto the Netflix app on your phone to find some of the games that have been released so far. Naturally, the service has to make good on its "Stranger Things" property by offering games set within that world, but there are also original properties you can take for a test drive, like "Poinpy" and "Dragon Up."
Thanks to Netflix Geeked Week, we know the platform isn't resting on its laurels just yet. It has big plans for its gaming division and is planning on developing mobile games for some of its other biggest shows, like "The Queen's Gambit." In what shouldn't be any surprise, you play chess, but Netflix immerses you within the world of the show, allowing you to play against characters featured in the miniseries. No release date has been set for "The Queen's Gambit: Chess" as of yet, but that's not the only game to keep on your radar.
Games based on Money Heist, Shadow and Bone, and Too Hot to Handle are also on the way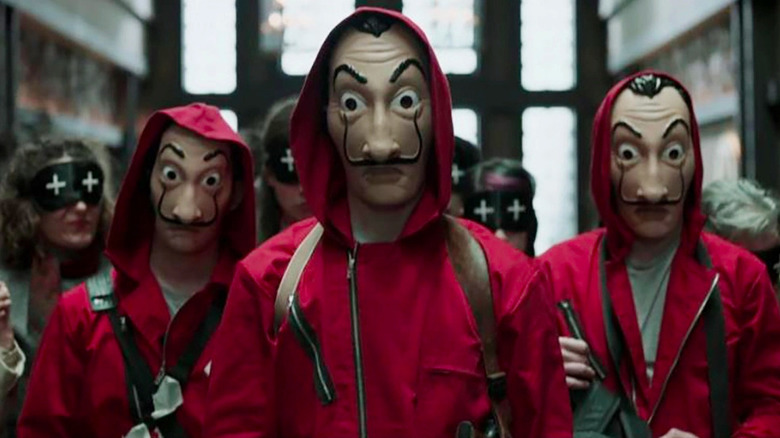 Netflix
Not a fan of "The Queen's Gambit," or just not a fan of chess? Don't worry; there are plenty of other games based on hit TV shows on the way for you to sink your teeth into. This includes a game based on the international hit "Money Heist," which will be called "La Casa De Papel." According to IGN, you'll follow a spinoff story playing as a friend of the Professor. You're tasked with robbing a shady billionaire's casino featuring a cel-shaded art style. 
Next up, there's "Shadow and Bone: Destinies." This will be a single-player, narrative-based RPG where you play as characters from the show as you travel throughout the land, making decisions that impact your ultimate fate. 
Last but not least, there's a game based on Netflix's hit dating show "Too Hot to Handle." This game's set to drop sometime in 2023, and in it, you'll play as a sexy single contestant meeting other sexy singles as you vie for each other's affection. 
No firm release dates have been announced for any of these games, so keep checking back as more details become available.