What Has John C. McGinley Been Up To Since Scrubs Ended?
Jerod Harris/Getty
Dr. Cox (John C. McGinley) was tasked with treating the patients of Sacred Heart Hospital on "Scrubs" for the better part of 10 years. However, while his medical wisdom was key to saving people's lives, the character was also a testament to the old-fashioned notion that laughter is the best medicine. Although he was cranky and anti-social, Dr. Cox was re-he-he-he-he-heally funny. Whether he was dragging the interns, feuding with Dr. Kelso (Ken Jenkins), or suffering at the hands of his ex-wife, Jordan (Christa Miller), the character brought a healthy dose of cynicism to a show that was otherwise populated with upbeat, quirky characters.
Unfortunately, all good things must come to an end. "Scrubs" aired its last episode in 2010 and that meant saying goodbye to Dr. Cox and his colleagues. That being said, John C. McGinley has had a successful career since then, though he has taken a step back from the acting profession in recent times.
John C. McGinley appeared in various films and television projects after Scrubs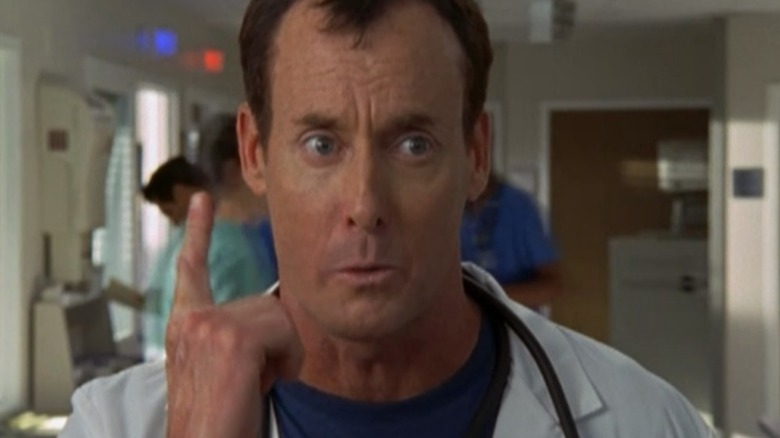 NBC
John C. McGinley was already an experienced actor by the time he joined the Sacred Heart gang, so it shouldn't surprise anyone to know that he's only added to his resume since "Scrubs" ended. Per IMDb, McGinley went on to star in the sitcom "Ground Floor" in 2013, which saw him reteam with "Scrubs" co-creator Bill Lawrence. Elsewhere, he had recurring roles on hit shows such as "Burn Notice," "Chicago P.D.," and "Brooklyn Nine-Nine."
McGinley also entered the realm of cult TV when he headlined the cast of "Stan Against Evil." The comedy-horror series, which aired on IFC from 2016 until 2018, saw him play an aging sheriff who was tasked with saving a small town from demons.
Outside of television, McGinley appeared in "The Belko Experiment," a workplace horror film from the mind of "Guardians of the Galaxy" director James Gunn. 
John C. McGinley has taken a step back from acting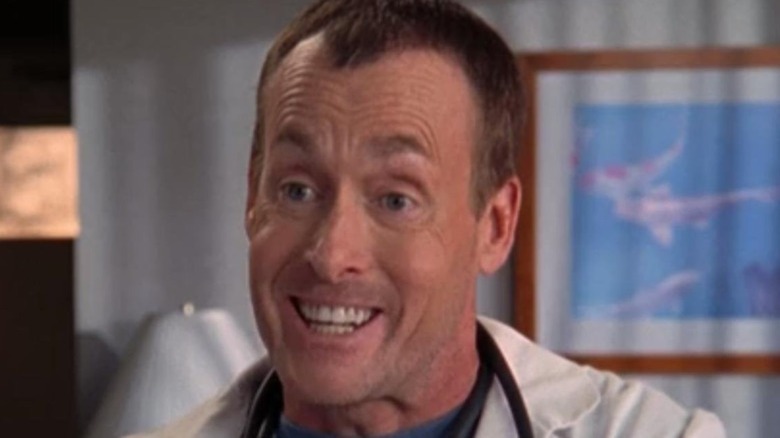 NBC
John C. McGinley hasn't retired from performing, but the actor recently told Page Six that he isn't actively pursuing fresh roles at the moment. These days, the 62-year-old would much rather spend time with his children, and agreeing to star in projects would mean being away from them for too long. "I'm not [working] now. It's a little seductive," he revealed. "When I balance what it's going to be like not to be around, because you're working not fatalistically, it's going to take a lot."
According to Page Six, the actor also serves on the board of the Global Down Syndrome Foundation and works with the Special Olympics, both of which are causes he's passionate about. However, fans of his acting work can expect to see him on the screen again soon, as he's set to play himself on "Ramble On," a dramedy series from "Entourage" creator Doug Ellin (per Deadline).