The Modern Family Episode You Likely Forgot Starred Matthew Broderick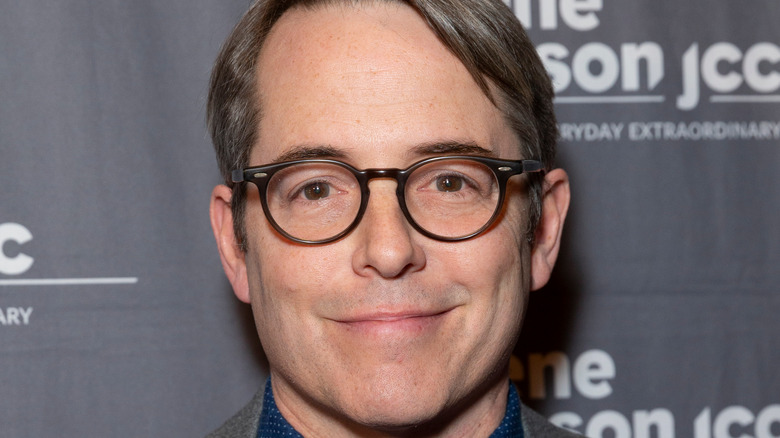 lev radin/Shutterstock
"Modern Family" was a long-running hit on ABC. For 11 seasons, the sitcom starred Ed O'Neill, Sofía Vergara, Ty Burrell, Julie Bowen, Jesse Tyler Ferguson, Eric Stonestreet, Sarah Hyland, Ariel Winter, and Nolan Gould, not to mention a slightly-rotating cast of kids to play the youngest Pritchetts.
And guest stars? There were more than a few. Just like "Friends," the Emmy-winning comedy about the lovable blended clan had no shortage of stars who wanted to be on the show. It featured a slew of episodes with guest stars — everyone from "Mary Tyler Moore Show" alum Edward Asner to "Stranger things" star Millie Bobby Brown appeared on the show. And yes, that was Los Angeles Lakers legend Kobe Bryant in a season 1 episode, per IMDb.
Some guest stars became a recurring part of "Modern Family," such as Fred Willard, who played Burrell's character's dad in multiple episodes. Ahead of the show's final season in 2019, executive producer Christopher Lloyd told TV Line, "We're going to try and bring back as many of our key players as possible over the course of the season."
But because there were so many guest stars — a whopping 163 both behind and in front of the camera, per IMDb -– some fans may forget some of the big names who became part of the "Modern Family" family, and that list of major guest stars happened to include "Ferris Bueller's Day Off" star Matthew Broderick.
Matthew Broderick impressed the Modern Family cast when he guest starred on a Season 4 episode
In 2012, "Modern Family" got a visit from Ferris Bueller — or the man who played him, anyway. Movie and Broadway star Matthew Broderick appeared in the "Mystery Date" episode, which aired on ABC on November 14, 2012, per IMDb. The Tony-award-winning star played Dave, a gay friend of Mitchell and Cam's (Jesse Tyler Ferguson and Eric Stonestreet), who found himself single and back on the dating scene. Enter the very married — and clueless — Phil Dunphy (Ty Burrell), who bonded with Dave over their shared alma mater and invited him over for a boys' night. Unfortunately, Dave thought the invite to watch a football game was for something more, so this date got awkward fast. The episode was full of double-entendres as Dave tried to make a move on Phil, but in the end, the two kept things just to a bromance.
Off-camera, Burrell was thrilled to work with Broderick. "I'm a huge fan of his, so I'm very excited about [doing a scene] with him," the actor told Vulture ahead of filming for the episode. He also revealed that he'd be totally in for a real "date" with Broderick, who has been married to "Sex and the City" star Sarah Jessica Parker since 1997 (via People). "We could do a theater matinee and brunch!" Burrell suggested.