The Big Changes Fans Of The Conners Want To See In Season 5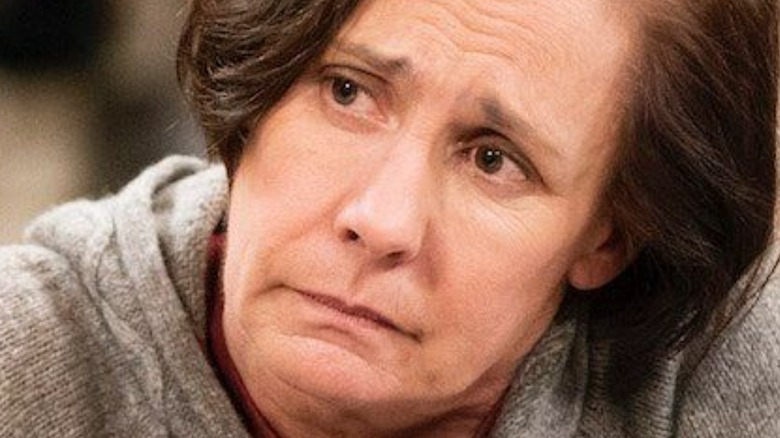 ABC
Few shows have dominated television quite like "Roseanne," which called ABC home from 1988 to 1997. In fact, the series was so popular that in 2018 it returned to the airwaves in grand fashion, bringing with it a bunch of fan-favorite characters from its initial run. However, this comeback story soon fell to pieces when ABC fired lead Roseanne Barr from the program for making racist remarks on social media (via The New York Times). Still, just because the family matriarch was out of the picture didn't mean that all of the Conners had to disappear from the small screen too.
Thus, "The Conners" was born, and while it may have been a tough sell out of the gate, it eventually found its TV niche. The story goes that Roseanne Conner (Barr) died of an opioid overdose, leaving her family to process her passing and attempt to move forward. The result has been four seasons focused on her husband Dan (John Goodman), daughter Darlene (Sara Gilbert), and more as they embark on a new chapter in life. "The Conners" hasn't fully moved out of the shadow of "Roseanne" but has still cultivated quite the devoted fanbase, all the same.
Even though most "Conners" viewers don't hide their love for the show, they also want to see it improve. Ahead of Season 5, here are changes that some audience members would like to see.
Fans want tweaks to the narrative and presentation of The Conners
Reddit user CPAAlfred opened the floor for discussion about "The Conners" Season 5 specifically, asking the community the changes they'd like to see in the next batch of episodes. Their list included an updated intro, more romance for Becky Conner (Lecy Goranson), her completion of college and successful hiring at a job in her field, and overall more comedy and less drama. The majority of replies agreed with these picks, especially in regards to the intro. As it turns out, "Conners" fans aren't too fond of watching Dan stick a sausage link in his mouth only to spit it out again.
A renewal announcement for "The Conners" came on May 13, 2022, though the Deadline report didn't include a release date or window. Therefore, one could imagine its premiere sits far out in the future, but thankfully, those in charge haven't kept it entirely under wraps. Showrunners Bruce Helford and Dave Caplan spoke to CinemaBlend and revealed that Season 5 has a lot of ground to cover. Not only will Becky's situation with Darlene and Ben Olinsky (Jay R. Ferguson) take center stage, but so will Jackie Harris (Laurie Metcalfe) and Neville Goldufski's (Nat Faxon) relationship — one that Caplan warns will soon take a turn for the worse.
It remains to be seen if any of these fan-desired changes will come to pass, but still, it sounds like there's still a lot worth getting excited about on "The Conners" Season 5.