HBO Gives Fans A First Look At Pedro Pascal And Bella Ramsey In The Last Of Us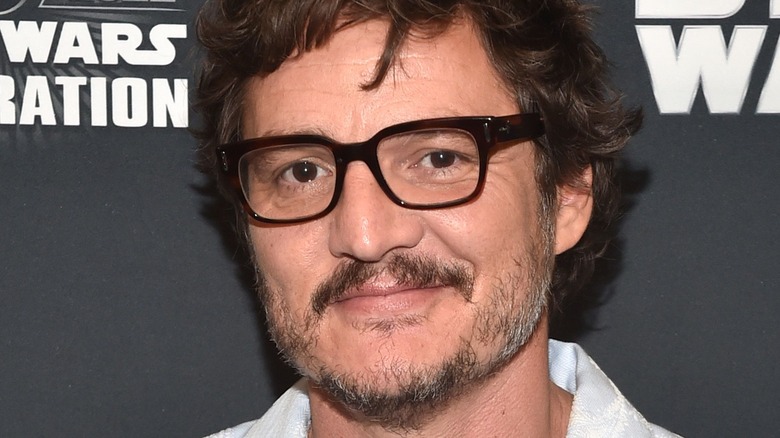 Alberto E. Rodriguez/Getty Images
Hollywood has come a long way since it first got into the live-action video game adaptation game. As flops like 1993's "Super Mario Bros." and 2005's "Doom" recede further and further into the past, modern hits like "Sonic the Hedgehog" and "Pokémon Detective Pikachu" have come to take their place and earn the genre some credibility. That's not to say that all of these projects have magically become success stories — look no further than Paramount+'s ever-controversial "Halo" series –, but they're a much safer bet than they were decades ago.
Fully aware of this, HBO has decided to try its hand at a video game adaptation in the form of "The Last of Us." Announced back in 2020, the series stems from the mind of "Chernobyl" creator Craig Mazin and is the first small-screen effort from Playstation Productions (via Variety). Come 2021, word broke that Bella Ramsey of "Game of Thrones" fame would take on the role of Ellie, with "Mandalorian" star Pedro Pascal joining her as Joel. Naturally, this news generated plenty of interest among "Last of Us" fans, who were eager to see the two actors in character.
Finally, after no shortage of waiting, HBO has officially released a first-look image of Pedro Pascal and Bella Ramsey as Joel and Ellie.
Pascal and Ramsey are ready to go as Joel and Ellie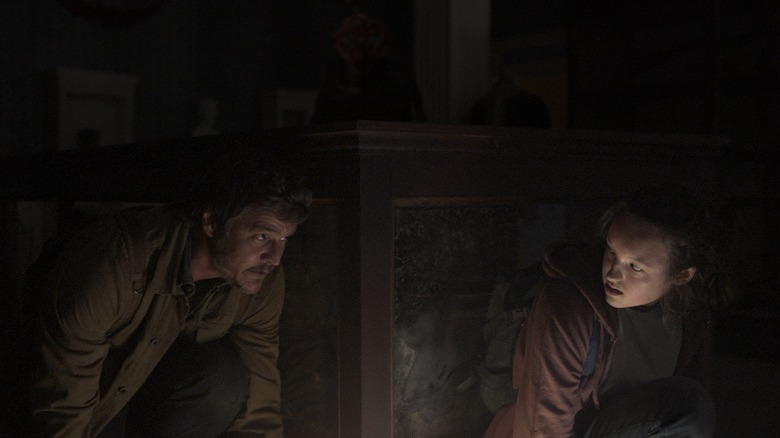 HBO
On June 9, 2022, Twitter user @Neil_Druckmann dropped a preview image of Pedro Pascal and Bella Ramsey as Joel and Ellie from HBO's "The Last of Us." As seen above, it shows the two crouched in a dark room wearing fairly game-accurate clothing. While the picture doesn't reveal too much, eagle-eyed fans such as @DrRoflstein took it upon themselves to increase the brightness with hopes of uncovering some hidden secrets. They certainly did, seeing as the shadowy areas contain a look at the show's Clickers: dangerous infected humanoid creatures that Joel and Ellie frequently have to contend with in the games.
It's great to see Pascal and Ramsey all dressed up as their "Last of Us" counterparts, but it's understandable if this image hasn't quelled your concerns about the HBO series. It's not uncommon for studios to struggle with adapting video games — either due to a misunderstanding of the source material or a desire to deviate too far from it. According to Pascal, however, "The Last of Us" is in good hands. He told GQ, "They're doing some really smart things, is all I can say. It's similar to the way Jon Favreau and Dave Filoni treat 'The Mandalorian,' in how [Mazin and Druckmann] are treating 'The Last of Us' — it's in good hands because they love it so much."
"The Last of Us" will reach television screens in 2023, and based on what we've seen and what we know so far, there's a lot to get excited for.