Argo Actor Tim Quill Dies At 54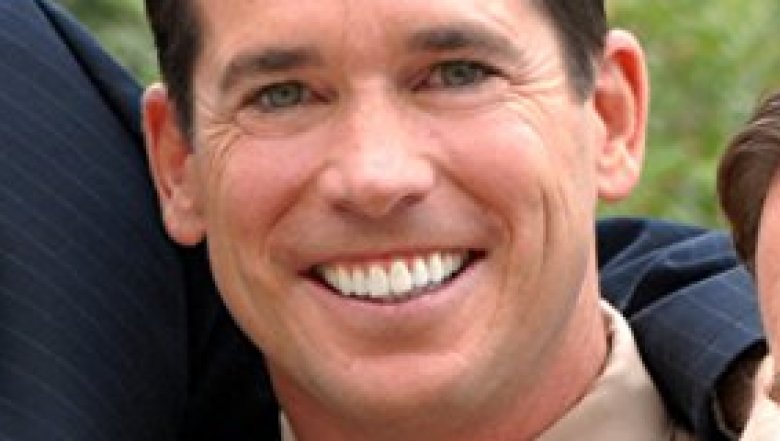 IMDB
Tim Quill, the actor who appeared in a long list of films and television shows like Argo, Hamburger Hill, NYPD Blue, and Scandal, has died. Deadline confirms that Quill passed on September 25 at the Riverview Medical Center in New Jersey following a battle with cancer, though news of his death only broke today (October 3). He was just 54 years old. 
Born in Wilmington, Delaware, Quill packed his bags and moved to New York City in 1985 to pursue a career in acting. He studied at the William Esper Acting Studio, and was later discovered by talent agent Bob McGowan. After signing with McGowan, Quill began his entertainment career with a role in the 1987 Vietnam War movie Hamburger Hill. He played Pvt. Joe Beletsky alongside Don Cheadle as Pvt. Johnny Washburn and Dylan McDermott as Sgt. Adam Frantz in the John Irvin-directed film. 
From there, Quill landed numerous parts in movies and series like Hiding Out (1987), Listen to Me (1989), Staying Together (1989), Next of Kin (1989), The Closer (1990), Endangered (1994), NYPD Blue (1994), JAG (1995-1996), Renegade (1997), Touch Me (1997), ER (1997), Total Security (1997), The Pretenders (1997), and Sliders (1998). In the new century, Quill starred in Pensacola: Wings of Gold (2000), The Practice (2002), Judging Amy (2002), CSI: Miami (2003), Kingpin (2003), The Perfect Husband: The Laci Peterson Story (2004), Close to Home (2005), A Plumm Summer (2007), and Big Love (2009). 
More recently, he appeared as Ted on the Grey's Anatomy spinoff Private Practice and popped up as Captain McKinney in Shonda Rhimes' acclaimed drama series Scandal. What Quill is perhaps best known for, however, is his role as Alan Sosa in the Oscar-winning film Argo, led by Ben Affleck and Breaking Bad star Bryan Cranston. 
Quill is survived by his his son, Timothy J. Quill Jr., and his four siblings, Martina Scarrone, Teresa Pfeifle, Katherine Quill, and Leonard Quill. His wife, actress and model Lisa Casanova Quill, passed away after battling breast cancer in 2010.