This Song From Ms. Marvel Episode 2 Is Likely Some Major Foreshadowing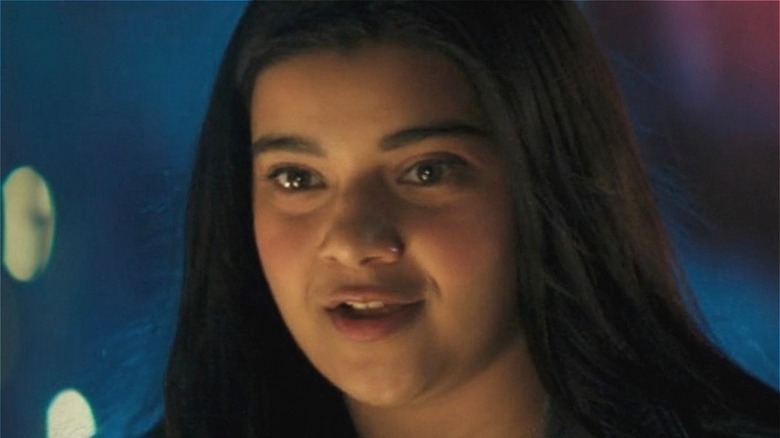 Marvel/Disney+
Contains spoilers for "Ms. Marvel" Episode 2
In Episode 2 of "Ms. Marvel," we're introduced to Kamran (Rish Shah), a new guy who's left Kamala (Iman Vellani) head over heels courtesy of his fast car and smooth accent. He continues to impress by acting as her getaway from Damage Control, while also revealing the fact that he knows her super-sized secret: that she's New Jersey's masked hero.
Surely there's a catch, though? Kamala's potential Prince Charming can't be that great? Our hero might be smitten at the moment, but after hearing the song that backs the opening minutes of the episode, we're already thinking this relationship isn't heading anywhere good. Comics readers may already have a little insight into the future of Kamala and Kamran's romance, but for those introduced to the character for the first time via the Disney+ series, there's another clue that shouldn't be overlooked. 
Marvel Studios projects are famous for their well-picked soundtracks, but rarely do we hear something quite so on-the-nose.
Kamran is a bad, bad, bad, bad boy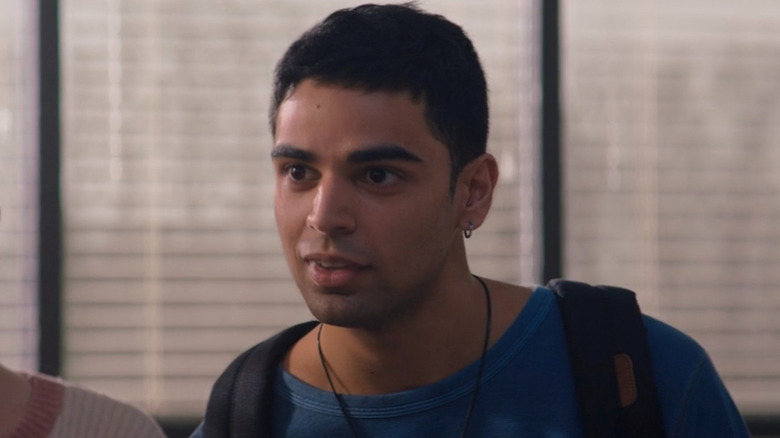 Marvel Studios/Disney+
During lunch break, Kamala catches the new senior talking to Zoe Zimmer (Laurel Marsden), who was last seen being interrogated by Agent Cleary (Arian Moayed). Playing it cool, long before she falls in front of his car in this weeks final act, it's clear that Kamala has taken a shine to the new kid, which is something we'd be fine with if an alarm bell in the form of a classic rap song didn't play shortly after.
Cut to the opening credits and we can hear the classic Mase song from 1997, "Feel So Good" (via Marvel) — specifically the chorus, which just repeats the words, "bad, bad, bad, bad boy." While it's a banger of a music choice that should get on your queue immediately, it also hints at what kind of antics could be in store for Kamala if she's not careful. The sort of trouble that might link directly to Kamran's true nature that could be crossing over from the comics.