Why Some Star Wars Fans Are So Disappointed With Obi-Wan Kenobi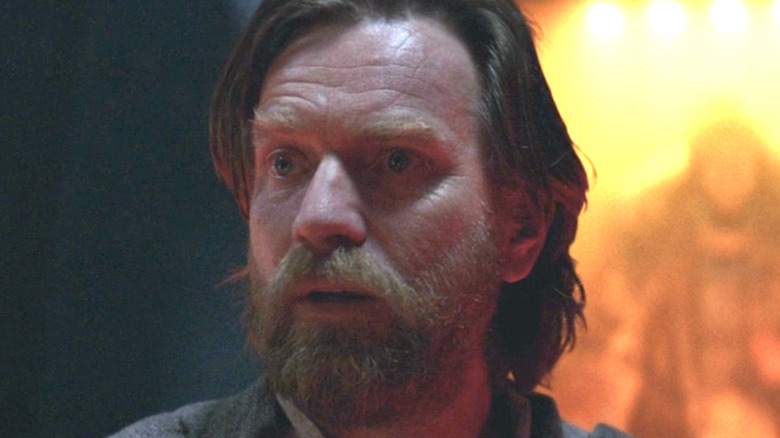 Lucasfilm/Disney+
It didn't take long for "Obi-Wan Kenobi" to divide "Star Wars" fans. The Disney+ original series, which premiered on the streaming service in May, has been on the receiving end of a wide range of reactions in the weeks since its debut. Set 10 years after the events of "Star Wars: Episode III — Revenge of the Sith," the series follows Obi-Wan "Ben" Kenobi (Ewan McGregor) as he sets off on a mission to free a young Leia Organa (Vivien Lyra Blair) from the clutches of the Empire and, in specific, an Imperial Inquisitor named Reva (Moses Ingram).
Many details about the series, including Leia's role in it, were kept under tight wraps prior to its premiere. As a result, "Star Wars" fans have had to process their reactions to many of the series' biggest twists and creative decisions in time with the show's release schedule. For some, that has made watching "Obi-Wan Kenobi" an exciting and unpredictable experience. For others, it's meant going into each of the show's installments with added levels of skepticism and caution.
Taking that into account, while "Obi-Wan Kenobi" has certainly won over certain "Star Wars" fans with its bold creative decisions and unique visual style, there are also many viewers who have been disappointed with the long-awaited Disney+ series up to this point.
Fans don't like the look and writing of Obi-Wan Kenobi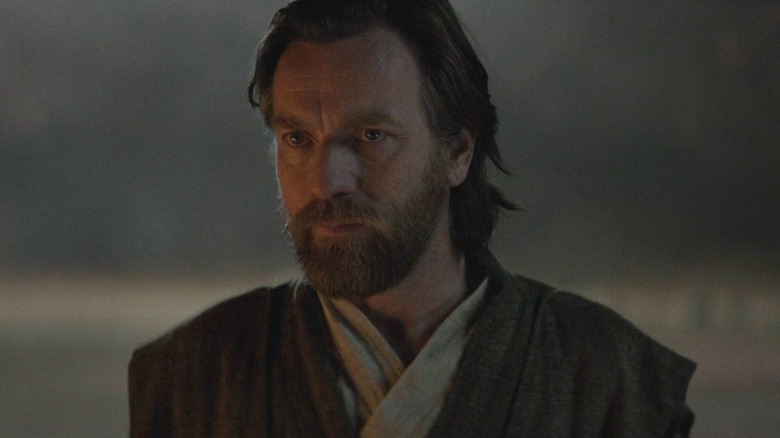 Lucasfilm/Disney+
In a recent Reddit post, u/Temutul took the time to explain all of the reasons why they find "Obi-Wan Kenobi" to be such a disappointing addition to the "Star Wars" franchise. The Redditor's complaints about the series begin with its "weak writing" and extend all the way to its editing and its handling of legendary characters like Obi-Wan, Leia, and Darth Vader (Hayden Christensen). In the post's comments section, a number of other "Star Wars" fans took the chance to discuss why they agree with their fellow Redditor's disappointment with the series.
For instance, u/CaptainAshbyClark wrote, "I cannot ignore the poor filmmaking no matter how much I want to enjoy this. There are some scenes that–by filmmaking practice and standards–are just bad." In the same Reddit thread, u/DaikonSea7505 wrote, "I didn't feel much when Vader and Obi-Wan reunited. And I think that's where it clicked for me that I'm not loving this show." The Redditor added, "Something has always felt off, and I'm not usually one to nitpick badly choreographed scenes (I've watched my share of CW DC shows), but considering how big of an event this is, everything from the Leia chase scene to Obi-Wan leading Vader away from Leia felt incredibly off."
All of this is to say that it sounds like some "Star Wars" fans have found the technical aspects of "Obi-Wan Kenobi" — specifically, its direction and narrative structure — to be lackluster. That said, it's entirely possible these fans' opinions about "Obi-Wan Kenobi" may be changed by the series' remaining episodes. Either way, it seems safe to say at this point that only time will truly tell where "Obi-Wan Kenobi" ultimately ends up ranking among its fellow "Star Wars" TV shows and movies.