The Big MCU Project Fans Want To See Now Thanks To Ms. Marvel Episode 1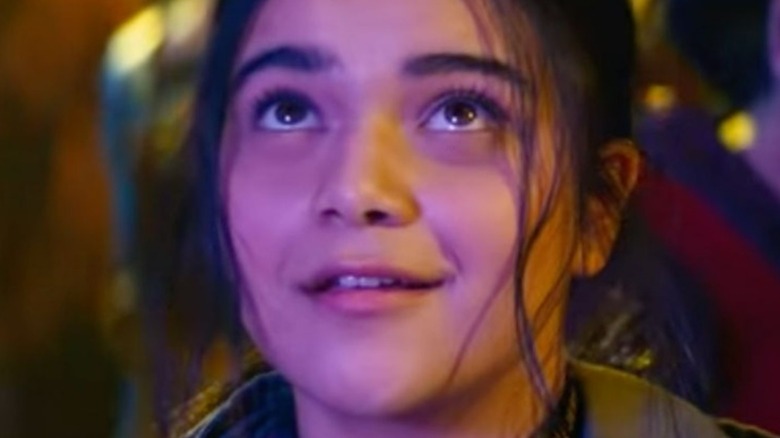 Marvel Studios/Disney+
Contains spoilers for "Ms. Marvel" Episode 1
"Ms. Marvel" Episode 1 arrived on Disney+ on June 8, 2022, introducing Marvel Cinematic Universe fans to Kamala Khan, as portrayed by Iman Vellani. A New Jersey teenager with her head in the clouds, the first installment of the six-episode first season sees her deal with both a school system and family that don't fully understand her. Nevertheless, that doesn't stop Kamala from marching to the beat of her own drum and wearing her adoration for the Avengers on her sleeve — even if doing so puts her on her mother's (Zenobia Shroff) bad side.
Throughout the debut episode of "Ms. Marvel," we're reminded multiple times just how much Kamala loves Earth's Mightiest Heroes. She runs a YouTube channel dedicated to them and their world-saving exploits, adorns her room with pictures of them, and even goes against her parents' wishes by sneaking out to attend AvengerCon and take part in a Captain Marvel (Brie Larson) cosplay competition. In essence, she's no different than many members of the MCU fandom, aside from the magical construct-manifesting bangle, of course.
At the same time, there's something that exists solely in Kamala Khan's world and enhances her Avengers fandom that real-life MCU fans hope becomes a reality for them, too.
The people want an in-universe Ant-Man podcast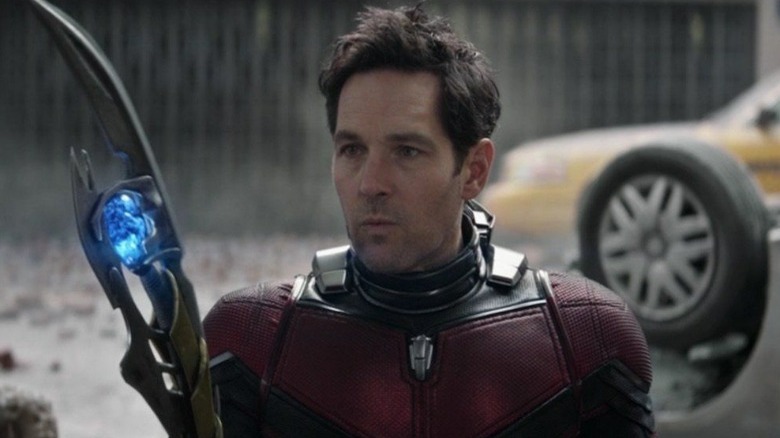 Marvel Studios
As a part of the opening scene of "Ms. Marvel" Episode 1, we're treated to a recap of the Battle of Earth from 2019's "Avengers: Endgame," courtesy of Kamala Khan herself. She specifically highlights the moment during the conflict when Captain Marvel swooped in, destroyed Thanos' (Josh Brolin) ship, and took the fight to the Mad Titan herself. The thing is, Kamala wasn't there, so how did she know about Carol Danvers' heroics? Simple, she did her research by listening to Ant-Man's (Paul Rudd) recollection of the event on his podcast — something Redditor russketeer34 and numerous others would love to see become a reality.
"Why do I feel like it could be interesting Ant-Man 3 advertising? Get Rudd to do one or two 30 min long podcasts in character? Could even tie it in as a lead in to the events of the film," wrote hodge91, and they're definitely onto something with this concept. Putting together an Ant-Man podcast with Paul Rudd returning as Scott Lang could go a long way in building anticipation for "Ant-Man and the Wasp: Quantumania." Besides, Marvel Studios isn't averse to going above and beyond for the sake of promotion. Look no further than the in-universe Daily Bugle TikTok page, which helped get fans hyped for "Spider-Man: No Way Home" and later "Morbius."
It's no secret that Paul Rudd has more than enough charisma to carry a podcast, even one that's Ant-Man-themed. One can only hope that there's more to the passing mention of such an endeavor on "Ms. Marvel" than we know.