The Office Star Who Passed On Joining SNL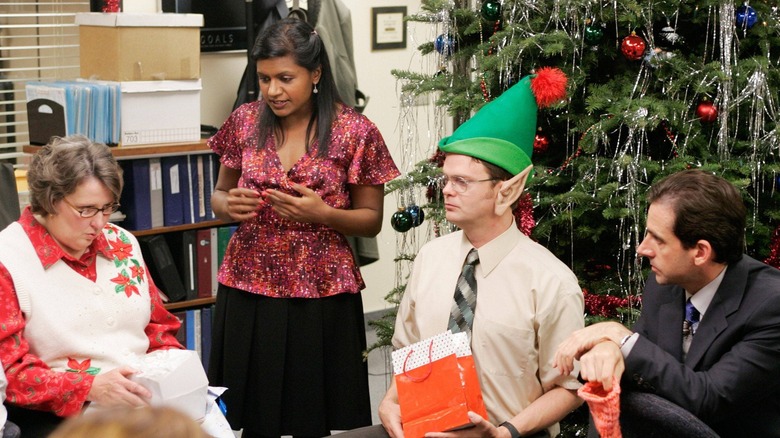 NBC
"The Office," the popular mockumentary-style NBC sitcom created by Greg Daniels, is full of hilarious and iconic characters brought to life by a talented ensemble cast. Notable examples include John Krasinski as sarcastic salesman Jim Halpert, Rainn Wilson as the quirky salesman and part-time beet farmer Dwight Schrute, Jenna Fischer as amiable receptionist Pam Beesly and, of course, Steve Carell as helplessly ignorant regional manager Michael Scott.
Since "The Office" ended in 2013, many of its cast members have continued to have incredibly successful and busy careers. Krasinksi and Carell are likely two of the most notable examples, but others such as B. J. Novak, Ed Helms, Ellie Kemper, and Jake Lacy have kept themselves plenty busy in recent years.
While "The Office" made way for plenty of opportunities for these actors after the show concluded, their time on the popular series also meant they had to turn down some gigs that overlapped with the nine seasons of the sitcom. For one cast member, that even meant saying no to another very famous comedy show: "Saturday Night Live." Here's which star of "The Office" turned down "SNL."
Mindy Kaling turned down SNL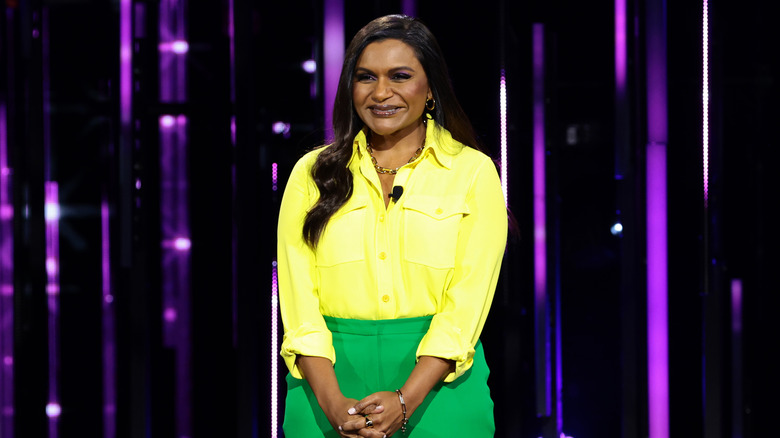 Dimitrios Kambouris/Getty Images
Working for "Saturday Night Live" — either as a cast member or just as a writer — is the dream of many aspiring comedians, pre-fame Mindy Kaling included. When Kaling finally did get the opportunity to join "Saturday Night Live," she had to turn it down because of her commitment to "The Office," where she worked as both a writer and an actor. Kaling told The Daily Beast that in the midst of "The Office" Season 2, she was invited to audition to join "Saturday Night Live," which would have interfered with her contract for "The Office," so she spoke to creator Greg Daniels about the situation.
Kaling explained, "He's like, you have a job here, I don't understand why you would want to leave. And I said, I know, it's just this is my childhood dream. And he said, OK, if you go there and get cast on 'Saturday Night Live,' I will let you out of your contract." After the audition, Kaling was offered a position as a writer on "Saturday Night Live," not a cast member, but that there was a possibility she could, at some point, be upgraded to a cast member.
Kaling continued, "That was dangled to me, so I thought, well that's pretty exciting. So I went back and talked to Greg about it and he said to me, no, that's not the deal we made. The deal we made is that if you get cast as a cast member you can go. And it was really a life-changing thing. I think the course of my career would have gone really differently had I left 'The Office' and done that instead."
Working on The Office impacted Kaling's career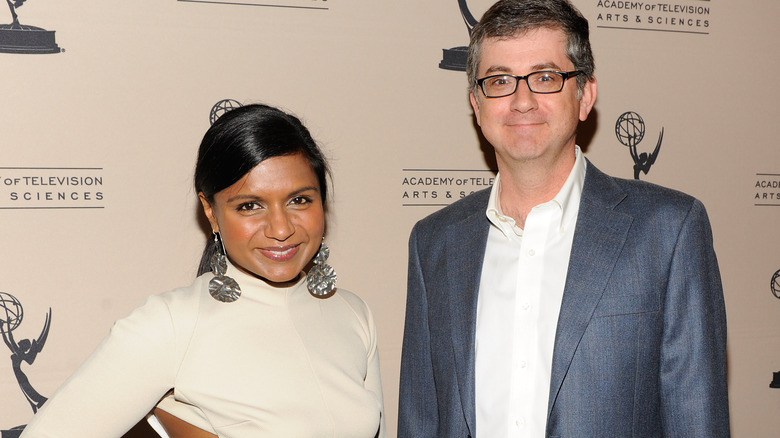 Michael Buckner/Getty Images
In a 2019 profile of Mindy Kaling for Variety, writer Brent Lang focuses much of the piece on how Kaling has used her place in Hollywood to give opportunities to other people of color looking to work in the entertainment industry.
In the interview, Kaling asserted that, as a woman of color, she needed someone to offer her an opportunity to get her career going, alluding, of course, to "The Office," which she joined after Daniels saw an off Broadway one-act satire that Kaling had co-written. Kaling said, "For many years, I thought that hard work was the only way you could succeed, but it's simply not true. Particularly if you're a woman of color, you need people to give you opportunities, because otherwise it won't happen. Talent is an important part of success, but you also need mentors to find promise in people that don't necessarily seem like they will fit in."
However, Daniels revealed that he thinks Kaling would have found a way to make it into the industry without his help. Daniels told Variety, "There's such a joy in finding someone who is really talented and hardworking. I'm glad to have had a part to play in bringing her to the world, but I also feel like somebody with that amount of talent was going to get there anyway. I never felt like I was doing her a favor. It was the other way around."