Why Some Simpsons Fans Think Homer Is The Undisputed Main Character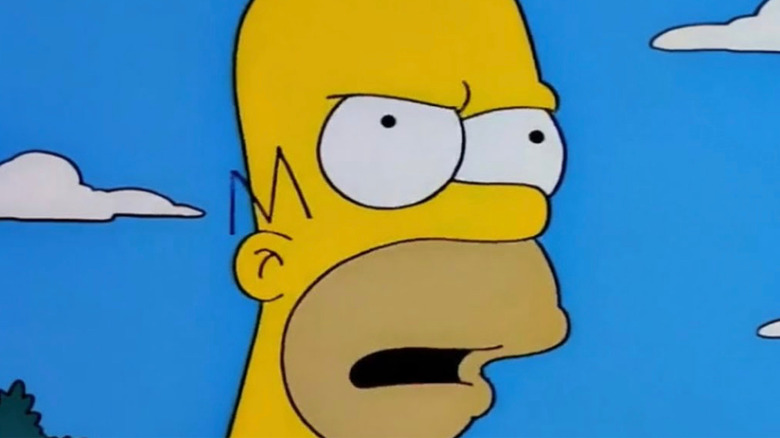 20th Century Studios/Disney
As far as dysfunctional father figures in TV families go, Homer Simpson really is a dad that's done it all. Fans know him as that iconic Springfield local with a head like a peanut and a brain that sometimes works to the same capacity. After going to space, joining a secret organization, and sharing a room in a mental institution with someone who claimed to be Michael Jackson, it feels like a fair argument could be made that even though the show is called "The Simpsons," it's Homer that's the star of the show, as opposed to anyone else in his immediate family.
With that said, fans have established another solid point that makes Homer the show's hero, even with all these wild adventures and part-time jobs that have seen him clowning around (one of which actually had him be a clown). It's all been concluded thanks to indisputable data, hours of watching to back it up, and enough "D'oh's" to fill Springfield Canyon.
Homer has the most interactions with characters outside the Simpson family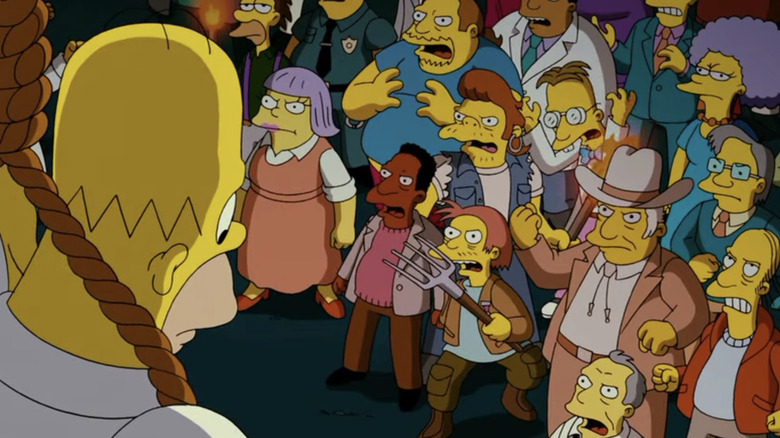 20th Century Studios/Disney
In a Reddit post on r/dataisbeautiful, a die-hard fan of the longest-running primetime show in U.S. history, u/Gandagorn, broke down the many encounters the core Simpsons family has had with other characters from Springfield. As it turns out, the donut-loving doofus with a heart of iconic yellow gold has been the most sociable of the entire household, which could be argued is a score that only the show's main character would earn.
After a study that reviewed which Springfield locals had the most interactions with one another, of the top 20, Homer came out as the biggest blabbermouth, having spoken to the other 19 the most in the show after 26 seasons. Many other users agreed with this analysis. "I think the difference between Bart and Homer and Lisa and Marge is the female characters really don't have any settings that are as central to who they are," wrote u/DisturbedNocturne. "When the show first started, it was more Bart-led, but by the second or third season, Homer came out on top as the favored lead," observed another Redditor, u/NRMusicProject.
While it's great to have the numbers to back it up, it does make a lot of sense. Given that beyond Bart and Lisa, most characters from the show are adults, it adds up that Homer is either being a social butterfly, hanging out with the barflies at Moe's, or getting yelled at during his shift at the Springfield Power Plant. Besides characters that don't reside at Evergreen Terrace, Principal Skinner was a reasonably sociable soul, proving that he's not that out of touch, and it really is the children who are wrong, after all.