The Suicide Squad Fans Just Got A Disappointing Update From James Gunn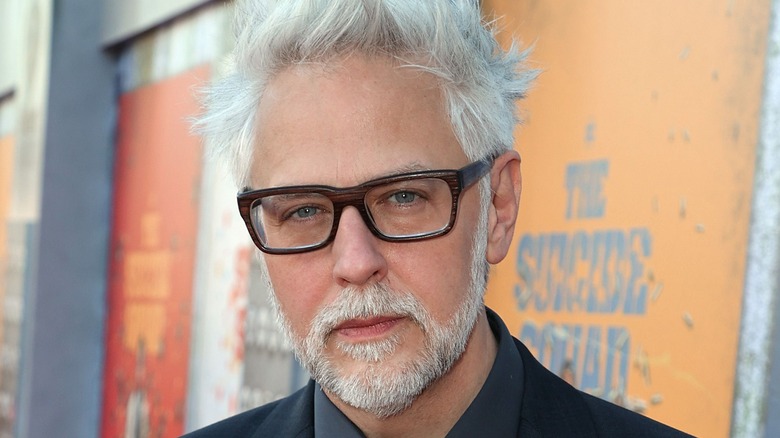 Kevin Winter/Getty Images
The DC Extended Universe has had a bit of a rough go at it. Warner Bros. wanted to create its own version of the Marvel Cinematic Universe with its roster of superheroes, like Superman, Batman, and Wonder Woman. It seemed like a cohesive vision was imminent from Zack Snyder, but those plans have quickly fallen apart, and now, the franchise feels directionless. 
Fortunately, that isn't stopping some awesome properties from coming to the forefront, like 2021's "The Suicide Squad," directed by James Gunn. While 2016's team-up movie was much maligned, 2021's version was the soft reboot the franchise desperately needed. Characters like Harley Quinn (Margot Robbie) and Amanda Waller (Viola Davis), who worked well in the original, were brought back, but it was a primarily new set of bad guys taking the reins this time around. 
The movie was a massive hit with critics and audiences alike, so the natural question turns to when fans can expect a sequel. If Gunn's to be believed, it sounds like a follow-up may come later rather than sooner.
James Gunn isn't sure what his next movie will be
James Gunn might just be one of the hardest-working people in Hollywood right now. After wrapping up filming on "The Suicide Squad," he turned his attention to the HBO Max original series, "Peacemaker." And that was on top of going back to Disney to helm "Guardians of the Galaxy Vol. 3." He's given the world so much, and while it would be understandable if he wanted to take a break at some point, many can't help but ask him what his next project after "Guardians" is going to be. 
James Gunn has said in the past he's working on "Peacemaker" Season 2 as well as another spinoff series that will incorporate "Peacemaker" characters into the offerings, but what will his next film be? As it turns out, Gunn knows the answer to that as much as the rest of us. In an interview with The Playlist, the filmmaker admitted, "The honest truth is, I just have so many hours in a day to work on stuff. And I had such a fun time working in television that I really think that's what I'm going to spend the next year of my life doing."
Gunn later said he'd return to films at some point, but he has no idea what he would do next. He stated, "I'm not sure what I'm going to do next because it could be a movie outside of [DC], but it could be a DC movie that has to do with these characters." It sounds like Gunn could return for "The Suicide Squad 2" or do a different DC movie set in that universe. Then again, he could do an entirely original idea. It's Gunn's world; we're all just living in it.