Alexandra Daddario To Star In Tokyo-Based Thriller I Am Not A Bird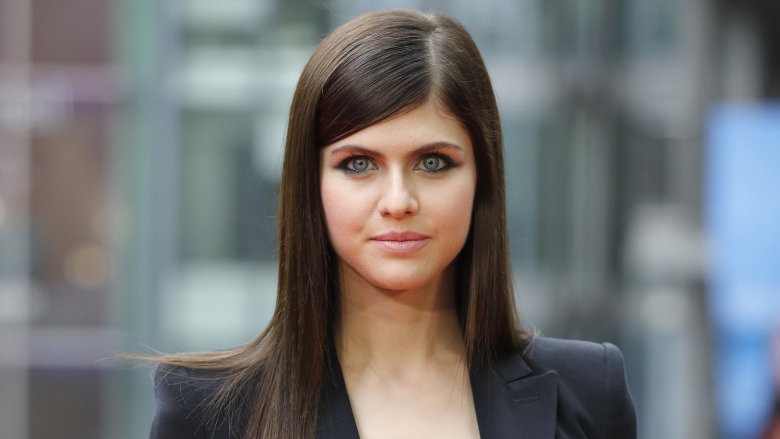 Getty Images
There's something about the lights of Tokyo that make for magical movie experiences—whether it's the existential ennui of Sofia Coppola's Lost in Translation or the mysteries of death in Gaspar Noé's Enter the Void, it's a city that seems to have a magnetic pull when it comes to stories about lost souls floating through the neon night. 
Soon, audiences will get to take another celluoid trip to the surreal city, as actress Alexandra Daddario joins the Tokyo-based thriller movie I Am Not a Bird, according to a report by Deadline.
Based on the 2006 novel Lost Girls and Love Hotels by Catherine Hanrahan (who also wrote the screenplay), I Am Not a Bird follows the story of a young English teacher named Margaret, a stranger in the city who loses herself in the twisted nights of Tokyo alongside fellow self-destructive ex-pats.
Haunted by memories of her twin brother, who lost his mind and faded from her life, Margaret spends her dangerous nights in seedy bars and love hotels, looking for purpose and redemption for past failures. She thinks she finds redemption in a Japanese gangster named Kazu, but as the threat of a killer on the loose emerges, it's not clear if Margaret will be able to survive her journey of self-discovery.
The movie will be directed by William Olsson, a Swedish filmmaker who previously directed the 2008 coming-of-age story An American Affair. 
The starring role would appear to be a career highlight for Daddario, who previous credits include appearances on American Horror Story, True Detective, and White Collar. She recently co-starred alongside Dwayne Johnson in Baywatch and San Andreas, and will be seen again with Johnson in the upcoming action movie Rampage.
We'll have more on I Am Not a Bird as the development continues, as well as news on all the other movies you can look forward to this year and beyond—so don't be a stranger.