Kaya Scodelario Signed To Return For Potential Pirates Of The Caribbean 6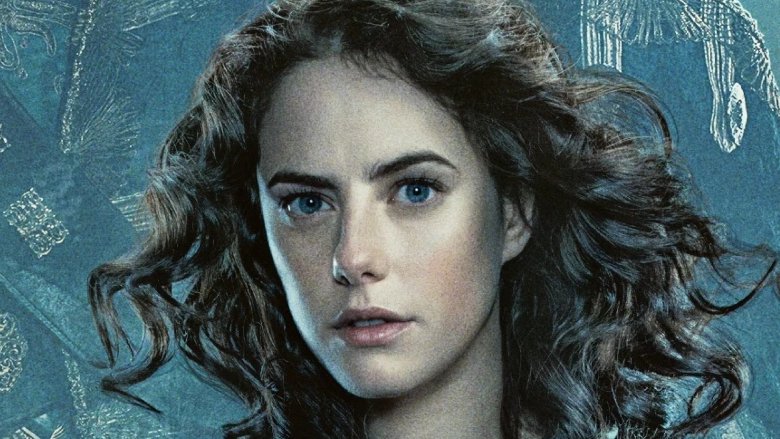 If there is a Pirates of the Caribbean 6, Carina Smyth will probably be back for it. Kaya Scodelario, who made her franchise debut in this summer's Dead Men Tell No Tales, revealed in a recent interview with Screen Rant that she is signed to appear in two films, although she's unsure if the next film will get the green light.
Smyth was introduced to the franchise as an astrologist and love interest for Brenton Thwaites' Henry Turner, the son of Will Turner (Orlando Bloom) and Elizabeth Swan (Keira Knightley). As she assisted Jack Sparrow on his quest to find Poseidon's trident, Carina learned more about her own ancestry, with the film eventually revealing that she was actually the daughter of Geoffrey Rush's Captain Barbossa.
Barbossa met a tragic end during the climax of Dead Men Tell No Tales, and if she does return, Scodelario would like to see her character honoring her father's legacy. "I think there's a lot we can still do," she said, after confirming that she'd "love to" return for the second film in her contract. "I'd like to see a Carina who takes the helm of Barbossa on the sea– have her own all-female pirate crew."
For that to happen, though, a sixth film would need to be ordered, something which producer Jerry Bruckheimer says will depend on the at-home video sales of Dead Men Tell No Tales. While the film was ultimately profitable at the box office thanks to its overseas performance, it did the worst of any film in the franchise domestically, and it was also trashed by critics.
"I think it would be a lot of fun to go back," Scodelario said. "It was an amazing experience to shoot... so many people all watch it and find joy in it– it crosses generations. People enjoy these movies and... people still want to see them. I think it's important that we make sure it's good and if people want it and we can find the right script, I'd love to be a part of it. But as of now, I haven't heard anything."