The Stranger Things 4 Character Stephen King Wants To Get A Barry-Like Spin-Off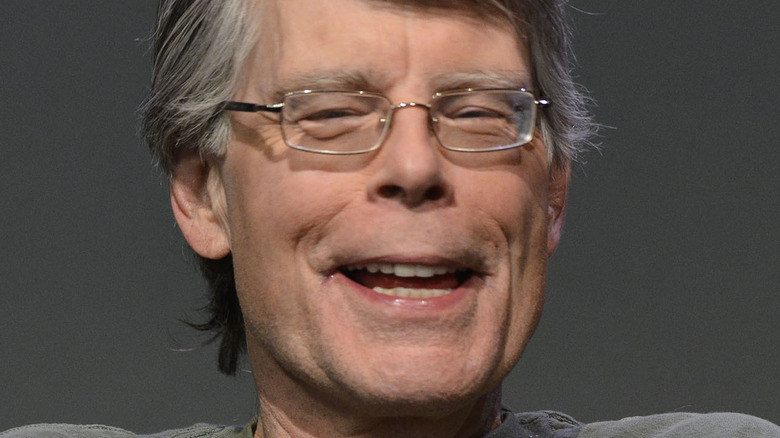 Eugene Gologursky/Getty Images
After years of building anticipation, the first part of "Stranger Things" Season 4 finally hit the small screen on May 27, 2022, and it has sent the pop culture world into quite the tailspin. With a new supernatural threat known as Vecna (Jamie Campbell Bower) imposing its terrifying will from the Upside Down, the Hawkins, Indiana crew must band together to stop it. Meanwhile, Jim Hopper (David Harbour) miraculously survived his apparent demise in the final episode of Season 3. Sadly for him, however, he then wound up in a Russian gulag to fight for his life.
Much like the three seasons that came before it, "Stranger Things" Season 4 has Netflix subscribers glued to their screens for one reason or another. If they're not searching for the first volume's many Easter eggs or trying to piece together answers to its numerous unanswered questions, then surely they're taking in the thrilling story and enjoying this next chapter in the characters' stories. One such fan is none other than acclaimed horror author Stephen King, who has enjoyed the batch of episodes so much that he doesn't just want Season 5. He wants a spin-off.
According to King himself, here's the "Stranger Things" character he'd like to see star in their own solo series in the same vein as HBO's "Barry."
King wants Yuri to get a spotlight all his own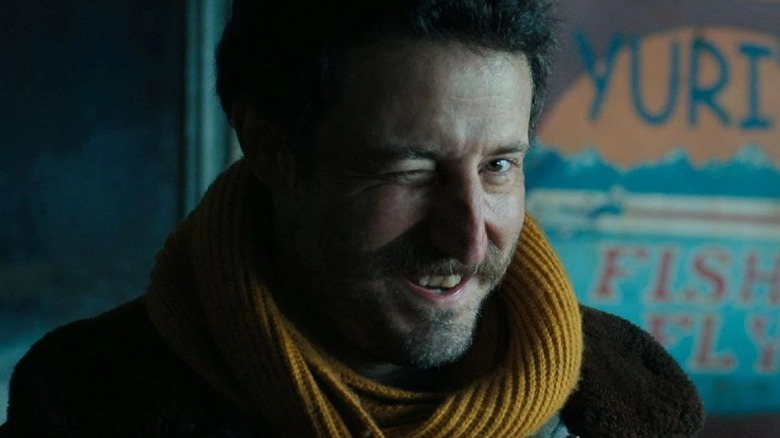 Netflix
A goofy yet meticulous criminal, Yuri Ismaylov (Nikola Đuričko) has become a standout new addition to the "Stranger Things" cast. Sure, he is technically a villain, but audiences can't help but adore his jokey personality and love for chunky peanut butter. In the eyes of Stephen King, Yuri has all the tools required to lead his own "Barry"-esque spin-off should Netflix want to give it a try. "STRANGER THINGS: I love that slimy, slinky Russian guy, Yuri. He deserves his own show. Like BARRY, only Russian," King wrote on Twitter, and many replied in support of Đuričko as a leading man.
For those unfamiliar, "Barry" follows the titular hitman (played by Bill Hader) on a mission to Los Angeles, California. Shortly after arriving, though, it leads him to question if he's really in the right line of work. It's comedic, dramatic, and with some minor tweaks, it could serve as a great basis for a Yuri Ismaylov solo series. Besides, Đuričko has voiced his love for the Yuri role and revealed how at home he feels within it. "I am truly happy. It is a beautiful and compelling role. It is striking, it suits me and my sensibilities," he said on the Agelast podcast in April 2020.
Will Yuri Ismaylov star in his own "Barry"-inspired "Stranger Things" spin-off? That remains to be seen, but with Nikola Đuričko firmly behind his character and Stephen King endorsing the idea, maybe someone out there from Netflix is tossing the idea around in their head.