A Tale Of Two Cities TV Adaptation In The Works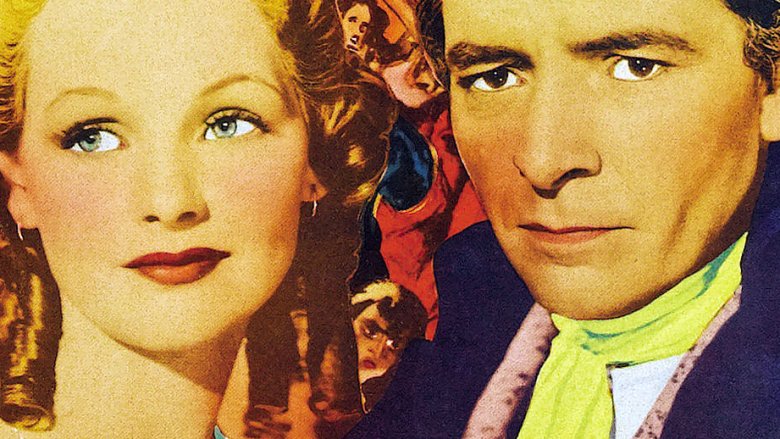 MGM
Another book-to-series adaptation is underway, this time at ABC. Variety reports that the network is developing a one-hour drama series based on Charles Dickens' classic 1859 novel A Tale of Two Cities. 
Simply titled Two Cities, the upcoming series has been described as a modern take on Dickens' novel, set against the backdrop of a society on the cusp of a burgeoning revolutions, where the tensions between the well-off and those in lower classes have risen to a breaking point. Lucy (originally spelt "Lucie") Manette is at the center of it all, and she must work to rehabilitate her troubled father (whom she's just met) while caught in the crosshairs of a love triangle between two men she truly cares about, each for different reasons. 
For those not familiar with Dickens' original work, here's the official plot synopsis for A Tale of Two Cities: "After eighteen years as a political prisoner in the Bastille, the ageing Doctor Manette is finally released and reunited with his daughter in England. There the lives of two very different men, Charles Darnay, an exiled French aristocrat, and Sydney Carton, a disreputable but brilliant English lawyer, become enmeshed through their love for Lucie Manette. From the tranquil roads of London, they are drawn against their will to the vengeful, bloodstained streets of Paris at the height of the Reign of Terror, and they soon fall under the lethal shadow of La Guillotine."
Cars 3 scribes Eyal Podell and Jonathon Stewart are on board to write and executive produce Two Cities, which Mandeville TV will produce in association with ABC Studios. Together, Podell and Stewart recently sold a pitch to ABC for a drama series centering around a minister who reveals he is gay. Before then, in 2012, the pair's feature script Seuss landed them a top spot on the Black List for that year. Podell has acted in shows such as 24, JAG, The Young and the Restless, and The West Wing, and films like Behind Enemy Lines. For Stewart's part, he had a role in the 2002 comedy flick The Sweetest Thing, and wrote and co-directed the short film Doing Time. 
This is the latest novel to be adapted for the small screen this broadcast season. CBS previously announced it was developing a television series based on LA Confidential by author James Ellroy, meanwhile Fox is hard at work on its own drama based on In the Country We Love, written by Orange Is the New Black starlet Diane Guerrero. 
A Tale of Two Cities television show sounds pretty interesting, but let's just hope it ends up being more "best of times" than "worst of times."