Barb Will Be A 'Big Part' Of Stranger Things 2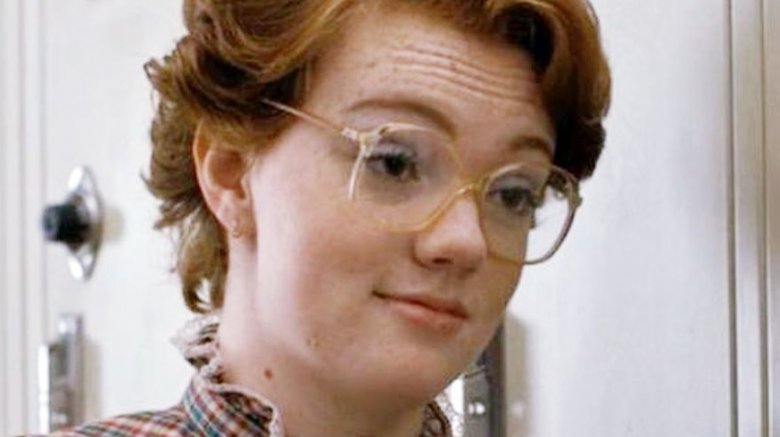 Warning: This article contains spoilers for Stranger Things season one. 
For all those heartbroken Barb Holland fans out there, we've got a bit of good news for you: The death of Nancy Wheeler's pal will be addressed head-on in Stranger Things season 2. 
As viewers know, Barb (played by Shannon Purser) was slain by the Demogorgon while her supposed-to-be best friend Nancy (Natalia Dyer) was getting hot and heavy with her boyfriend, Steve (Joe Kerry), in season one of the beloved series. Stranger Things lovers demanded "justice for Barb," and hoped that her passing would be discussed and her character would be honored moving forward. According to actress Dyer, the second season of the hit Netflix show will do just that, as Barb will be a major factor in the upcoming episodes.
"Especially this season, Barb's a big part of Nancy's story line and that drive to—I don't know how to say it otherwise—to find justice," Dyer told Entertainment Weekly, referencing the #justiceforBarb hashtag that circulated around the internet following the season one killing. "There are a lot of loose ends there that Nancy feels need to be addressed."
Ross Duffer, who co-created the series with twin brother Matt Duffer, added that the creatives wanted to illustrate that Barb's passing wasn't really attended to last season, and that it will be amended moving forward, using Nancy as a vehicle to do so. "We wanted to show that's something that Nancy didn't really deal with last year," he explained. 
And though Barb may be gone for good, the Holland family will make an appearance in season two. "You met her mom briefly last year but we introduce her dad," said Matt Duffer. The co-creator then mentioned his biggest gripe regarding Barb and her parents, stating that he felt it was unfair that some fans argued her mother and father didn't love or appreciate her enough. "The only thing that bothered me about the Barb criticism was people saying her parents didn't care about her—of course they care. In their mind, Hopper has been slacking off and he's a joke of a chief," Duffer stated. 
These new comments come a few months after actress Purser revealed that there would be "justice for Barb" in the show's second season. Purser dropped the news during the Stranger Things panel at San Diego Comic-Con in July. 
Additionally, Matt Duffer told IGN last year that a character as lovable as Barb won't be tossed aside. "Barb will not be forgotten. We'll make sure there's some justice for Barb. People get very frustrated, understandably, that the town doesn't seem to be really dealing with Barb. That stuff is all happening. We're just not spending any screen time on it," he said when viewers were still watching season one. "It's not like her parents are like, 'Oh Barb left. She died!' Season one actually takes place over the course of six or seven days—it's a really short period of time." Even then, before season two had even been confirmed, the co-creator said that part of what the new season would do is "explore the repercussions of everything that happened" surrounding Barb's death. 
Stranger Things season 2 also stars Winona Ryder as Joyce Byers, Finn Wolfhard as Mike Wheeler, Caleb McLaughlin as Lucas Sinclair, Charlie Heaton as Jonathan Byers, David Harbour as Chief Jim Hopper, and newcomers Sadie Sink as Max and Dacre Montgomery as Billy. 
The series is set to return to Netflix on October 27, so #justiceforBarb isn't too far away.