Fans Agree This Is The Most Underrated Duo On It's Always Sunny In Philadelphia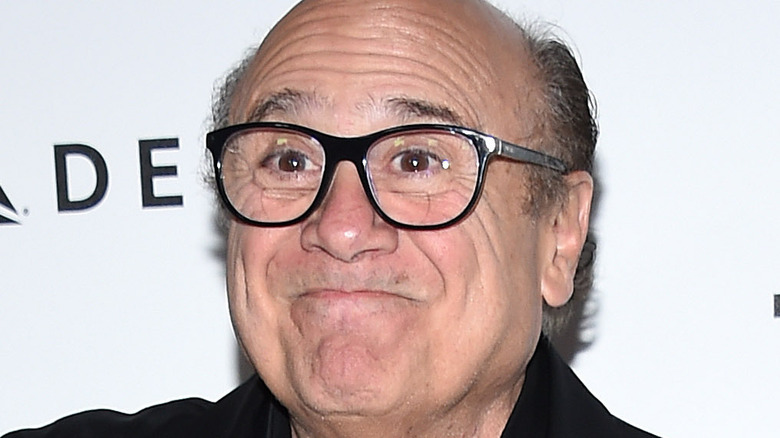 DFree/Shutterstock
As far as outrageous comedy series goes, "It's Always Sunny in Philadephia" is not only a huge hit with a whopping 94% Rotten Tomatoes score, but it's also the longest-running live-action sitcom in the U.S., according to NPR. It isn't surprising that the show has found so much success when you think about the hilarious cast that's been a part of the series from the very first season. With personalities like Danny DeVito, Charlie Day, Glenn Howerton, Rob McElhenney, and Kaitlin Olson making up the main cast, the jokes don't ever stop.
Each character has their own set of hilarious quirks that they're known for, and all of them share iconic moments together that fill audiences with full-bellied laughter. The characters bounce their lines off one another in what seems like an effortless skill, and the over-the-top scenarios never fail to bring joy and maybe some well-placed shock. However, according to some fans, a particular duo on the series doesn't seem to get nearly enough attention, and they've taken to the internet to express their concern.
Charlie and Dee have some of the best moments on the show
Redditor u/prolelol made a post dedicated to the underrated duo of Charlie, played by Charlie Day, and Dee, played by Kaitlin Olson — two characters on "It's Always Sunny in Philadelphia" they feel don't get enough credit for being one of the best duos in the show. Many fans agreed with the post and began recalling some favorite Charlie and Dee moments. u/4_toed_Creed simply posted "BEAK," leading many others to jump on and discuss the episode in which Charlie and Dee go to a diner and Charlie orders a chicken sandwich with the beak on the side. This is such a popular moment that it has a Reddit post of its own titled "BEAK."
Charlie and Dee's moments aren't necessarily a rarity in the show. They just don't get enough credit for their hilarity. Charlie's high-pitched voice and silly demeanor mixed with Dee's eccentric aggression is a recipe for the best sort of chaos. It's this type of humor that's made "It's Always Sunny" so memorable. The humor is unique and unmistakable. 
When asked about it in an interview with IndieWire, Charlie Day stated, "It comes very naturally to us — our sense of humor perhaps cuts a little closer to the bone than other people's." Whether it's Dee and Charlie, or any of the other castmates paired up for shenanigans, they all work so well together that it's funny no matter who's in the scene.