The X-Files Season 11 Premiere Has A Big Twist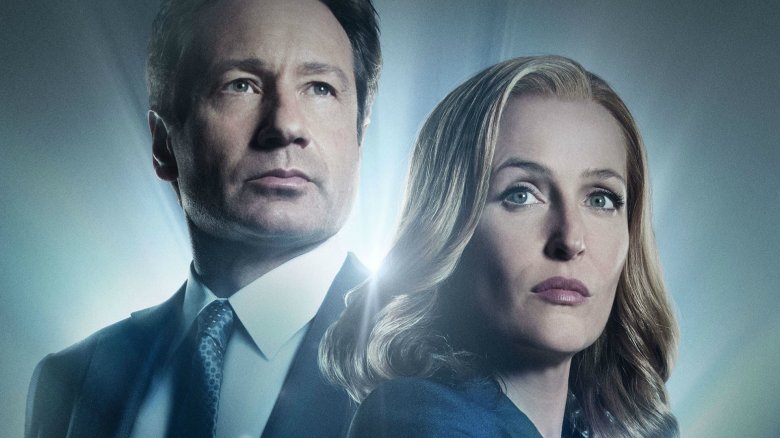 FOX
The truth is in here. Well, not all of the truth, but we do know what to expect when The X-Files returns.
Entertainment Weekly has a first look at the upcoming eleventh season of the sci-fi classic, and showrunner Chris Carter revealed some big developments to come.
For starters, the last time we saw Mulder (David Duchovny) and Scully (Gillian Anderson) in the season 10 finale, Mulder was deathly ill from a virus until a UFO appeared in the sky above them and beamed a bright light upon them. But a new image from season 11 shows Scully in the hospital while Mulder seems perfectly fine. What gives?
"Obviously something unexpected has happened," Carter said, hinting that he knew the pair would change places long before writing that cliffhanger. "Everything is by design."
Elsewhere in the first episode, we'll also learn more about the backstory of the Cigarette Smoking Man (William B. Davis) and his apparent family ties to Mulder. 
After that, the second episode of the season will open with a time jump from the events of the premiere, and the third episode is "darkly comedic" and focuses on doppelgängers. Carter promised that this season will feature more standalone episodes than mythology stories, but the overall storyline will continue to develop.
And if your favorite element of the show is the relationship between Mulder and Scully, Carter said they'll become closer than ever this season. He said fans rooting for the duo will "have something to look forward to." We'll also see more of their son William, who Scully gave up for adoption 15 years ago. "William has been an absent center," Carter said. "He will come to the fore."
There's no official premiere date yet, but The X-Files is expected to return to FOX in early 2018.