The One Rule Olivia Wilde Had On The Set Of Don't Worry Darling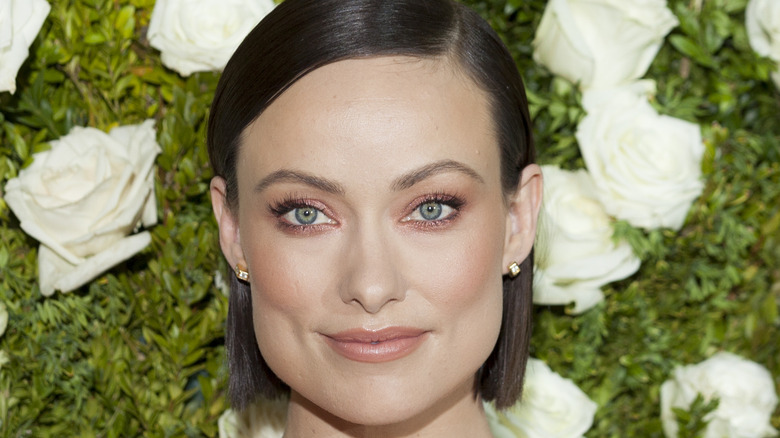 lev radin/Shutterstock
Olivia Wilde is known for acting in films such as 2010's "Tron: Legacy," 2011's "In Time," 2013's "Drinking Buddies," 2013's "Her" and 2018's "Life Itself" (via IMDb). She also had a notable role on "House," playing Dr. Remy "Thirteen" Hadley, from Season 4 to Season 8, beginning in 2007. In more recent years, Wilde has been focusing on her directing career.
Wilde directed her first short film in 2011, titled "Free Hugs," followed by a couple of music videos. In 2019, she made her theatrical debut as a director with the coming of age teen comedy "Booksmart," starring Beanie Feldstein and Kaitlyn Dever. "Booksmart" proved to be a successful first directorial endeavor for Wilde, as it grossed over $24.9 million at the box office, per Box Office Mojo, and was lauded by critics (it currently holds a near perfect 96% Tomatometer score on Rotten Tomatoes).
Naturally, it wasn't long until Wilde found her next directing project. "Don't Worry Darling" will be released on September 23. The film follows Alice Chambers (Florence Pugh), a young 1950s housewife living a seemingly perfect life, who begins to become suspicious about the nature of her husband Jack's (Harry Styles) job. The film co-stars Gemma Chan, Chris Pine, KiKi Layne, Nick Kroll, and Wilde herself. With Wilde's second feature film as a director, it turns out that she came up with a hard-and-fast rule for the working environment.
Wilde has a no a**holes policy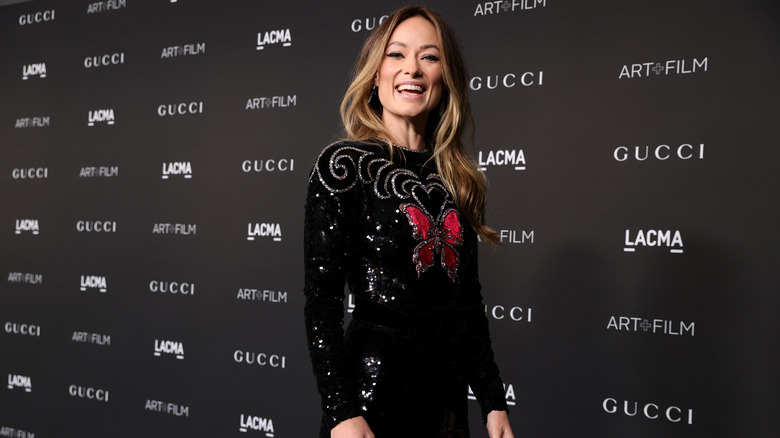 Rich Fury/Getty Images
During a conversation with fellow director Emerald Fennell ("Promising Young Woman") for Variety's Director on Director series, Wilde revealed that her one rule for sets is to not allow any a**holes in the working environment.
Wilde said, "The no a**hole policy, it puts everybody on the same level." She then explained that the idea came from some advice she received from a successful male director who she didn't agree with. Wilde explained, "Someone, who's a very established actor and director in this industry, gave me really terrible advice that was helpful because I just knew I had to do the opposite. They said, 'Listen, the way to get respect on a set, you have to have three arguments a day. Three big arguments that reinstate your power, remind everyone who's in charge, be the predator.' That is the opposite of my process. And I want none of that."
On the other side of the coin, one director who gave Wilde actually good advice was Reed Morano, who directed Wilde in 2015's "Meadowland." Wilde told Variety in 2020 that Morano told her to be ambitious when pitching films, instead of thinking too practically. Wilde continued, "Reed said to me, 'No one is going to buy the thing that you sell as doable or sufficient ... [Annapurna] could tell I was chomping at the bit, that I wanted to tell this story [with 'Booksmart']. They allowed me to take this on and make it my own."
Wilde had to use her policy for Don't Worry Darling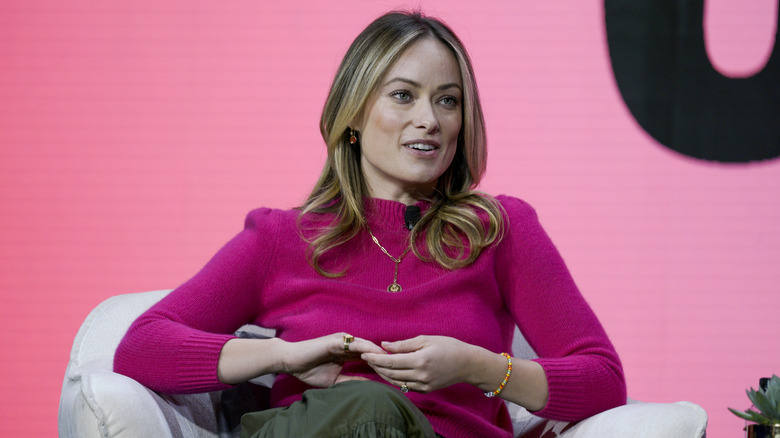 Bloomberg/Getty Images
It turns out that Wilde doesn't shy away from actually going through with the policy she has laid out for her film sets. When "Don't Worry Darling" was originally announced in April 2020, Shia LeBeouf was set to play the lead male role opposite Florence Pugh (via Deadline). Then, Harry Styles took over the role in September of 2020, allegedly due to a scheduling conflict for LeBeouf (via The Wrap).
However, a few months later Variety reported that LeBeouf was actually fired by Wilde due to poor behavior on set. A source told Variety, "He is not an easy guy to work with." The source added that LeBeouf clashed with many people on set, including Wilde. Variety also noted that Wilde is one of the many celebrities who voiced support for LeBeouf's ex-girlfriend, singer FKA Twigs, after she accused him of verbal and physical abuse while they were in a relationship.
After the allegations came out, Wilde posted a screenshot of the New York Times article that broke the story and wrote "love, respect and support" (via Express Digest). The Times piece was published in December of 2020, a few months after the casting replacement and just a couple of weeks before Variety's report of the real reason for LeBeouf's firing came out.