The Sweetest Jay And Mitch Moment According To Modern Family Fans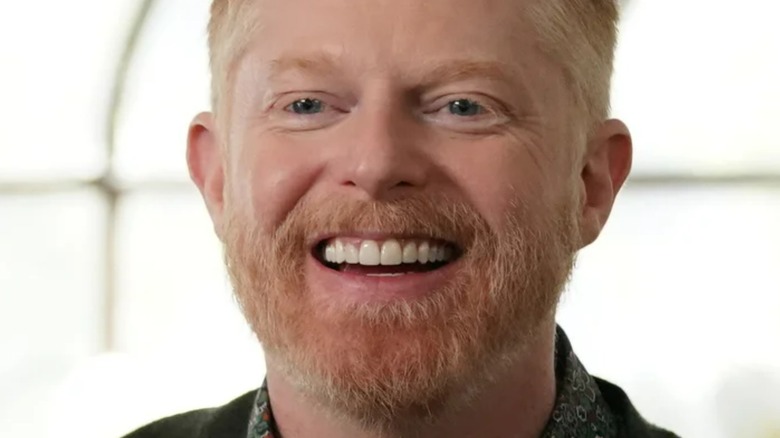 ABC
"Modern Family" joined the ABC programming lineup in September of 2009, kicking off one of the most remarkable runs in television history. By the time it concluded in April of 2020, not only did win numerous awards and accolades while providing viewers with countless memorable episodes, quotes, and scenes, but most importantly, it shared some necessary life lessons with the world. While it's often a silly, light-hearted comedy with wacky characters and improbable moments, "Modern Family" never found a real-life topic it wasn't afraid to shed some much-needed light on — no matter how controversial or uncomfortable.
As the title implies, "Modern Family" displayed how much family units have evolved into the 21st century. That includes the support of those within them who are a part of the LGBTQIA+ community — something that Pritchett family patriarch Jay (Ed O'Neill) displays some trouble with now and again. Since he comes from a previous, less accepting generation, he often grapples with the fact that his son, Mitch (Jesse Tyler Ferguson), is gay, resulting in some tense confrontations between the two. Thankfully, as a loving father, first and foremost, Jay doesn't give up trying to do better for his oldest son.
As a result of Jay's work to improve his bond with Mitch, "Modern Family" fans witnessed an emotional moment between them that many argue is their best on the series.
Seeing Jay walk Mitch down the aisle was something special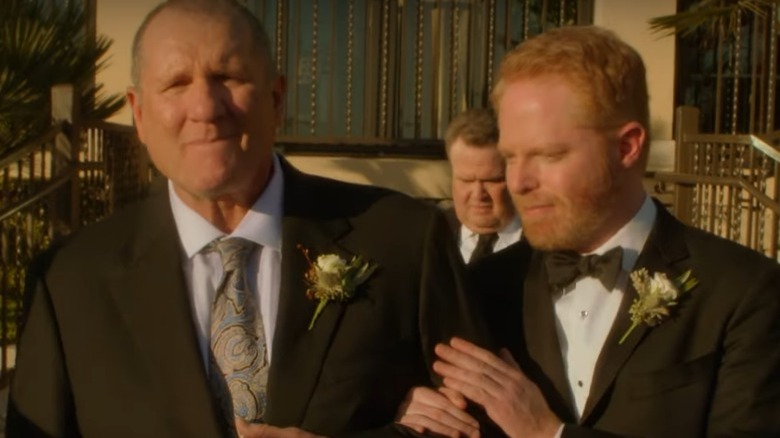 ABC/YouTube
Throughout "Modern Family," Mitch is in a relationship with Cameron Tucker (Eric Stonestreet), whom he finally marries in "The Wedding" from Season 5 after several failed proposal attempts from both of them. At the eponymous event, Jay surprises Mitch by happily walking him down the aisle despite their past disagreements and difficulty seeing eye-to-eye. From the acting to the character payoff Jay gets, "Modern Family" fans on Reddit absolutely adored this sequence, with some even admitting that it made them cry upon first viewing, as well as during all subsequent ones.
Mitch and Cam's wedding is undoubtedly a landmark moment in "Modern Family" history and didn't leave a profound impact on the fans alone. In an interview with The Daily Beast, Jesse Tyler Ferguson talked about how much the scene meant to him and not just because he once again got to act alongside TV icon Ed O'Neill. "I feel like it was a very smart thing to include into that storyline. And, of course, it pays out so beautifully when he walks me down the aisle. It's a very earned moment," he said, comparing Mitch and Jay's relationship to the one he had with his own father and noting how genuine the story of "The Wedding" is overall.
New episodes of "Modern Family" haven't graced the airwaves in some time, yet a few elements of the program refuse to disappear from pop culture. Mitch and Cam's wedding is one such example, and Jay walking the former down the aisle to cap off years of personal growth was the icing on the cake.