The Most Popular Movie The Year You Were Born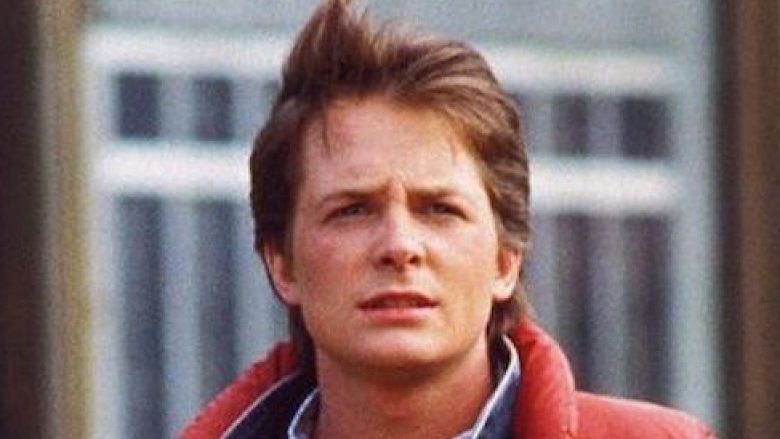 It's fascinating to think about what was going on in the world around the time of one's birth. Have you ever looked up the newspaper headlines from the day you came into the world, or tracked down the no. 1 song in the country from the week you were born? Or have you ever wondered what movies were filling theaters and thrilling audiences the year that you were born? Here are the biggest hits at the American box office released each and every year from 1970 to 2016.
1970 - Love Story
Now and forever, audiences will always be suckers for a sappy, tragic love story. The aptly-titled Love Story hits all the notes one can expect from a romantic melodrama. Based on a popular novel by Erich Segal, Ryan O'Neal and Ali MacGraw starred as the movie's central charismatic and attractive couple. They're a bit of a mismatch—he's a rich jock, and she's tough and working-class. Family members disapprove, of course, but that's not even remotely the biggest roadblock for their ultimately doomed relationship. This tale of love and loss was the biggest hit of 1970, with a box-office haul of $106.3 million.
1971 - The French Connection
William Friedkin's cop thriller The French Connection has often been imitated, but never replicated. It's a gritty, grimy film set in and around the gritty, grimy streets of New York City. It tells the story of cop Jimmy "Popeye" Doyle (Gene Hackman), a narcotics cop who's not afraid to get his hands dirty or throw out the book to get his perp, which in this case is a drug-smuggling ring. Hackman won an Oscar for the role, the movie was named Best Picture, and audiences couldn't get enough. It earned $51.7 million, more than any other 1971 movie.
1972 - The Godfather
Let's be honest: The book is usually better than the movie they make out of the book. Or at least it's just different. Francis Ford Coppola's The Godfather is regarded as one of the two or three most superb films of all time, and it was based on a pulpy mobster novel by Mario Puzo. The film is a sweeping saga of an Italian organized crime family, and also of America itself. Film legend Marlon Brando is captivating, and it made stars out of cast members like Al Pacino and Diane Keaton. It's as iconic of a movie that's ever been made, and fans lined up around the block to see the three-hour film again and again to make it the most popular film of 1972.
1973 - The Exorcist
People go to the movies to feel things—excitement, exultation, and even fear. Horror movies are enduringly popular, and while they often focus on just some terrorizing creatures or murderers, The Exorcist was about as spooky as they come...because the bad guy was Satan. Based on William Peter Blatty's creepy and terrifying book, The Exorcist is about a girl named Regan (Linda Blair) who gets possessed by the devil, and some brave priests have to cast out that evil out. Audiences wanted to be terrified in 1973, and this film did it so well that it topped the annual box office chart.
1974 - Blazing Saddles
Mel Brooks' parody of old Westerns and cowboy movies has a lot more than that going on beneath the surface. It's a brutally funny satire focusing on themes of prejudice and racism, and it breaks the fourth wall when the big confrontation spills out into a present-day studio lot. Of course, there's also the scene with a bunch of cowboys farting around the fire. In other words, Blazing Saddles offered something for everyone, which is why it was the biggest theatrical draw of 1974. (Amazingly, no. 4 on the list of 1974's top grossers: another Mel Brooks film, Young Frankenstein.)
1975 - Jaws
Jaws has a simple, almost schlocky premise: a shark terrorizes a small town's beaches, and anyone who thought it was safe to go in the water. And yet it's the rare horror movie with a Best Picture nomination at the Oscars—thanks to memorable performances from Richard Dreyfus, Robert Shaw, and Roy Scheider as the humans out on the water trying to stop Jaws, all under the watchful eye of young, visionary director Steven Spielberg. Jaws became not only the most popular movie of 1975, but the highest-grossing movie of all time, a title it held for just a couple of years.
1976 - Rocky
Rocky was a small movie with big successes. Mirroring the movie's inspiring story of a scrappy underdog boxer trying to become a champion, the making of Rocky is a just as unlikely and powerful story. Sylvester Stallone was nearly broke, unable to make it as an actor, so he wrote this script for himself. The gamble paid off—Rocky won Best Picture at the Academy Awards, made Stallone into a bonafide movie star, and was the top-grossing movie of 1976, earning $117.2 million.
1977 - Star Wars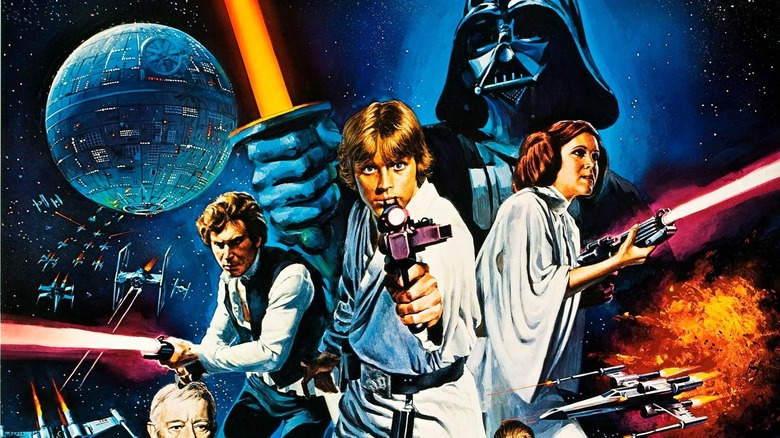 Is there a person alive who hasn't seen Star Wars? Is there even a person alive who doesn't like Star Wars? The space opera set a long time ago in a galaxy far far away has thrilled and enchanted audiences for 40 years now, bringing characters like Luke Skywalker, Han Solo, Princess Leia, Chewbacca, Darth Vader, and R2-D2 into the world's cultural heritage. Images of distant planets, humongous spaceships, and light saber fights, all underscored by the music of John Williams and performances by Mark Hamill, Harrison Ford, Carrie Fisher, and the voice of James Earl Jones make for a nearly perfect film. The franchise starter has raked in $460.9 million, and after its initial run it topped Jaws to become the highest-earning movie ever.
1978 - Grease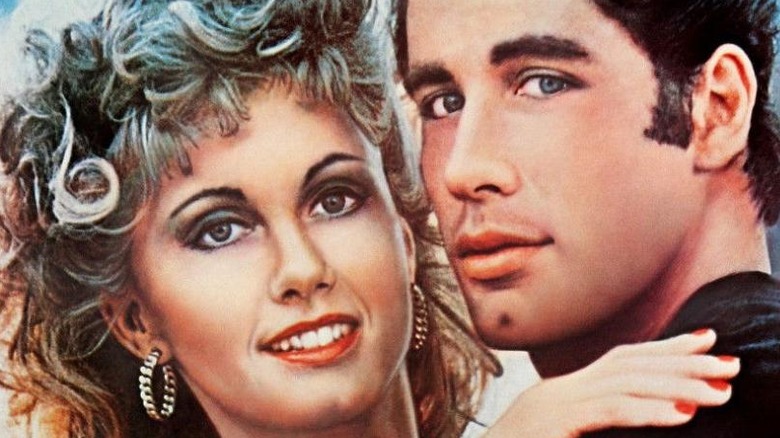 Here we are in the 2010s, looking back on the '70s, and how the most popular movie of 1978 was set in the 1950s. Grease came along right in the middle of a '50s revival, thanks in large part to the success of nostalgic TV sitcom Happy Days. Welcome Back, Kotter star John Travolta oozed charisma as high school dim-bulb Danny Zuko, and Australian singer Olivia Newton-John was somehow even more charming as his once-and-future-love Sandy Olsson. Plus, it was based on a smash hit Broadway musical, with pop-rock musical numbers like "You're the One That I Want," "Hopelessly Devoted to You," "Greased Lightning," and "Summer Nights." Grease demolished the competition—which included classics like Superman and Animal House—with a take of $188.7 million.
1979 - Kramer vs. Kramer
By the late '70s, divorce was no longer a forbidden topic. More and more married couples, both with and without children, were splitting up and this powerful domestic drama reflected those changing cultural mores by focusing on one family torn apart by divorce. Dustin Hoffman and Meryl Streep both won Oscars for their roles, and the film itself was so provocative that it enjoyed "must-see" status. And so lots of people went and saw it. It was the top theatrical draw of 1979.
1980 - The Empire Strikes Back
The sequel to the most game-changing, beloved, and cash-generating movie ever was virtually assured success at the box office. Lucasfilm, cast, and crew delivered on three years of anticipation and hype, turning out a movie that's arguably even better than Star Wars: A New Hope. After all, this one's got Yoda and an epic light saber battle between Darth Vader and Luke Skywalker in which (spoiler alert) Luke loses a hand and finds out Darth Vader is his dad. The film easily won the 1980 box office with a haul of $290.4 million.
1981 - Raiders of the Lost Ark
George Lucas, in the middle of making the Star Wars trilogy, and Steven Spielberg, at the height of his powers to make high-quality, emotionally resonant, and super-fun blockbusters, combined their talents to start the Indiana Jones franchise. The adventures of a cool 1930s archaeology professor in search of the Ark of the Covenant before the Nazis can get to it, Raiders of the Lost Ark was intended to be an homage to the Saturday afternoon matinee serials that Lucas and Spielberg grew up watching. But those were cheap and cheesy—Raiders leaves them in the past and the dust. It's a wildly imaginative thrill ride with one memorable sequence after another (gigantic rolling boulders, a whip vs. gun fight) riding on the confident shoulders of Harrison Ford at his movie star peak. Raiders of the Lost Ark, the highest grossing film released in 1981, earned an impressive $248.1 million.
1982 - E.T.: The Extra-Terrestrial
Arguably the crown jewel in a career full of other crown jewels, E.T. spoke to millions on a very deep level and captured its moment in time perfectly. Elliott (Henry Thomas), a lonely suburban kid, gets visited by a weird-looking, Reese's Pieces-loving alien with a magical heartlight and psychic abilities. The waddling, ethereally-voiced E.T. is charming and sweet, one part Yoda, one part pet, one part best friend. It's impossible not to burst out into tears of joy during the movie's splendid climax when E.T. uses his powers to get away from government spooks by launching the bikes of Elliott and his cohorts into the air. E.T. appealed to just about everyone, and it brought in a staggering $435.1 million.
1983 - Return of the Jedi
The Star Wars trilogy—a series so popular that it's commonly referred to as just "the trilogy"—wrapped up spectacularly with Return of the Jedi. Death Stars explode, Darth Vader is unmasked, heroes are praised, and Ewoks celebrate. Just like its predecessors, Return of the Jedi was the biggest blockbuster of the year of its release. Its total box office take: $309.3 million.
1984 - Ghostbusters
Comedy icons—including first-generation Saturday Night Live stars—came together in a very big way in 1984: to fight the ghosts (Slimer!) and other supernatural beings (the Gozer-controlled gigantic Stay Puft Marshallow Man) menacing New York City. This mix of broad comedy, ghosts, and Bill Murray being Bill Murray made bustin' feel good and look good, raking in $242.2 million.
1985 - Back to the Future
Marty McFly (Michael J. Fox) just wanted to rock out with his band, the Pinheads, but he gets sidetracked when his friend, an old mad scientist named Doc Brown (Christopher Lloyd) builds a time machine out of a DeLorean and sends Marty back to 1955 to save his family's future—and rewrite history—before it's too late. Of course once he gets back to the fabulous '50s, his future mother (Lea Thompson) wants to jump his bones, while his dad (Crispin Glover) is a pervy nerd. A deft, seemingly impossible blend of comedy, sci-fi, nostalgia, and awkwardness, Back to the Future was a smash, topping all other 1985 movies with a $210.6 million haul.
1986 - Top Gun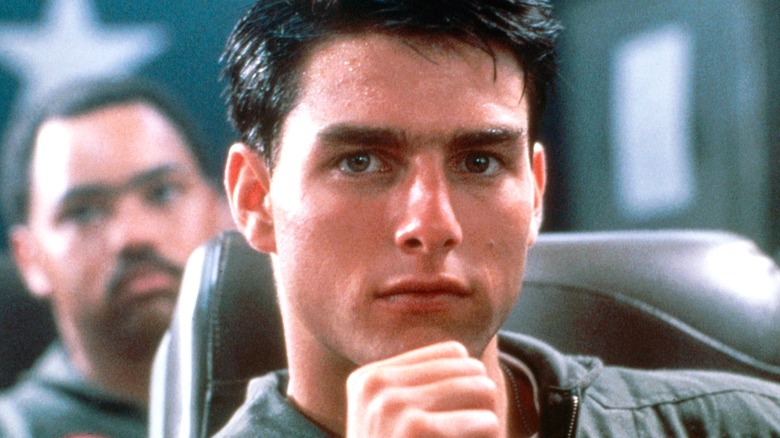 In 1986, Americans were keenly interested in taking a highway to the danger zone. In what's probably still his most famous role, Tom Cruise played a justifiably cocky ace Navy pilot named Maverick. Other pilots—Iceman (Val Kilmer) and Goose (Anthony Edwards) are along for death-defying airborne stunts, as is their supervisor Viper (Tom Skeriritt) and the strains of Berlin's big hit "Take My Breath Away." Your dad's favorite movie to this day, Top Gun landed $179.8 million, just a hair more than another equally-'80s '80s movie, "Crocodile" Dundee.
1987 - Three Men and a Baby
Action-adventure movies, comic book movies, and high-profile sequels are what we generally think of as box-office juggernauts—not low-key comedies based on French movies starring actors best known for their TV work. But Magnum P.I. and Sam Malone themselves (Tom Selleck and Ted Danson) were joined by Police Academy's Steve Guttenberg as a trio of hard-partying, skirt-chasing bachelors whose party-down lifestyle is rocked by the arrival of a baby on their doorstep. Because this is 1987 and they were guys, they have no idea how to take care of a baby. Directed by Leonard Nimoy of all people, Three Men and a Baby cruised to a box office haul of $167.7 million.
1988 - Rain Man
It's not often that the highest-grossing movie of the year also wins the Academy Award winner for Best Picture. Rain Man is one of the few to pull it off, bridging commercial appeal with artistic aims. It's got a powerful hook: two brothers reconnect on a cross country road trip, and they're both played by huge stars: Tom Cruise as sleazy and smarmy Charlie Babbitt and Dustin Hoffman as numbers savant Raymond Babbitt. Millions didn't care if it was time for Wapner or not, and went to the movies instead, providing Rain Man a most definitely very good gross of $172.8 million.
1989 - Batman
The modern superhero movie craze began in earnest with Batman. Moviegoers had never seen a comic book movie quite as big or as bold as Batman. Directed by Tim Burton, it starred the unlikely choice of Michael Keaton as Batman/Bruce Wayne, although Jack Nicholson as the Joker stole the whole movie. The Dark Knight's brooding Gotham City adventures were supported by millions buying up all kinds of Batman products, including the bonkers soundtrack album by Prince. Earning $251.1 million, Batman was the top grossing domestic hit of the year, beating out highly-anticipated Ghostbusters and Indiana Jones sequels.
1990 - Home Alone
In Kevin Smith's 1999 movie Dogma, a muse named Serendipity (Salma Hayek) claims to have inspired 19 of 20 top grossing movies of all time...everything except for a movie that fits the description of Home Alone, theorizing that someone had to sell their souls for that movie to be successful. Such was the surprising popularity of Home Alone. It's a Christmas movie starring a then little-known child actor (Macaulay Culkin) as an abandoned child violently fending off burglars. But it's also got a funny, fast-moving script from legendary screenwriter John Hughes. Still the highest-grossing Christmas movie of all time, Home Alone gathered $285.7 million, enough to make it the no. 1 movie of 1990.
1991 - Beauty and the Beast
As the lyrics of the title song note, Beauty and the Beast is a tale as old as time, but it hadn't ever been presented as beautifully as Disney's 1991 animated film. Based on the 18th century fairy tale by Jeanne-Marie Leprince de Beaumont, Disney's version presented bookish Belle as a prisoner in the castle of a prince cursed to life as a monster until he can learn to love. Spoiler alert: He totally falls in love with Belle, and audiences fell in love with Beauty and the Beast, what with its memorable songs ("Be Our Guest," "Belle"), over-the-top villain (Gaston), and all kinds of talking and singing housewares. Beauty and the Beast became the first animated movie ever nominated for Best Picture, and while it didn't win, it did wind up the highest-grossing movie to be released in 1991.
1992 - Aladdin
The late '80s/early '90s Disney animation renaissance just might have peaked with Aladdin. This beautifully animated adaptation of the classic folk tales was full of memorable songs and memorable characters...and a bravura performance from Robin Williams as the voice of the Genie. His manic energy burst out of the screen as he delivered impression after joke after impression after joke. Aladdin was the biggest hit of 1992, bringing in $217.3 million.
1993 - Jurassic Park
While some movies are unexpectedly huge—like Home Alone—others are not. It would have been quite shocking if a movie about a dinosaur theme park, with realistically rendered dinosaurs, directed by Steven Spielberg, based on a bestseller by Michael Crichton didn't become the highest grossing movie of the year. All was as it ought to be in 1993, as Jurassic Park took in $402.4 million.
1994 - The Lion King
For the first time in movie history, two films released in the same year earned more than $300 million at the box office each. One was Forrest Gump, a nearly three-hour-long epic about 20th century American history as viewed through the eyes of a none-too-bright Southern guy (Tom Hanks). The other was Disney's  The Lion King, a sumptuously animated retelling of Hamlet, but with lions and hyenas in the Pride Lands of Africa. A beautiful, moving film about family and destiny underscored by original music by Elton John, The Lion King made it the third Disney animated feature in a row to top the annual box office. It surpassed Gump in the money race, $422 million to $330 million.
1995 - Toy Story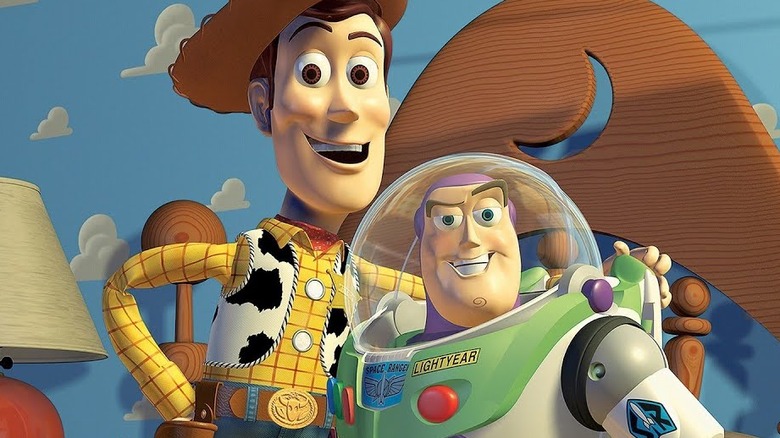 Once in a while, the first time is the charm. After years of producing captivating, technologically amazing short films, computer animation studio Pixar teamed up with Disney to release its first full-length animated movie. Toy Story, the first all-CGI cartoon feature certainly attracted viewers wanting to check out the next generation of animation. But what really brought people in were its premise—toys come alive when humans aren't around—and its resonant themes of friendship and acceptance. It drew $191.7 million, beating out Batman Forever at the yearly box office.
1996 - Independence Day
The appeal of Independence Day, or ID4, as its months-long marketing push called it, was universal. Who wouldn't want to see a bunch of Americans from different walks of life—hotshot (Will Smith), goofy pilot (Randy Quaid), computer expert (Jeff Goldblum), and cool president (Bill Pullman)—team up to defeat evil hordes of alien invaders? Also, the aliens blew up the White House and other landmarks, which was pretty awesome and realistic-looking in 1996. It took in a whopping $306.1 million.
1997 - Titanic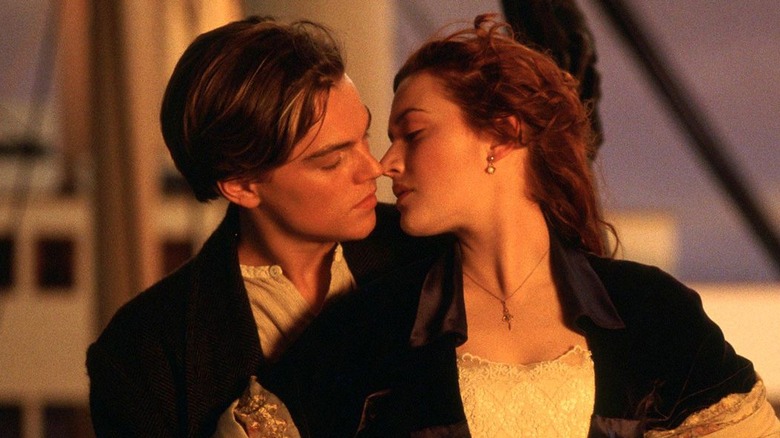 Titanic had a long road ahead of it. At the time of its release, James Cameron's historical romantic drama set aboard the doomed ocean-liner was the most expensive movie ever made, and its release had been delayed. Those kinds of details generally point to an epic bomb of a movie—but Titanic definitely didn't sink. Instead, it became a pop culture phenomenon. It won 11 Academy Awards (a tie for the most ever), turned Leonardo DiCaprio into a teen idol and household name, and became the first movie to earn $600 million at the domestic box office. That makes Titanic not only the highest-grossing movie released in 1997, but the highest-grossing movie ever (to that point).
1998 - Saving Private Ryan
The biggest released-in-1998 movie had a popular director and star—Steven Spielberg and Tom Hanks, respectively. But their collaboration was not a typical blockbuster. The gut-wrenching World War II epic Saving Private Ryan was more emotionally and physically real than any other war film people had seen, and it brought in $216.5 million, more even than the summer of '98's more "traditional" blockbuster, the effects-heavy space disaster movie Armageddon.
1999 - Star Wars Episode 1: The Phantom Menace
The first of three George Lucas-promised Star Wars prequels—and the first Star Wars movie since Return of the Jedi, released 16 long years earlier—it was probably the most anticipated movie of all time. When The Phantom Menace finally played to packed houses full of fans who camped out to see it in May 1999, many were famously and vocally disappointed. Among the most common qualms: child actor Jake Lloyd made for a lackluster Anakin Skywalker and a silly CGI Gungan named Jar Jar Binks took up too much screen time. Nevertheless, the movie has its merits, such as Liam Neeson as Jedi Master Qui-Gon Jinn, and Ray Price as the double-ended light saber-wielding Darth Maul. A lot of people may not have liked it, but just about everybody saw it—The Phantom Menace pulled in a whopping $474.5 million.
And the rest...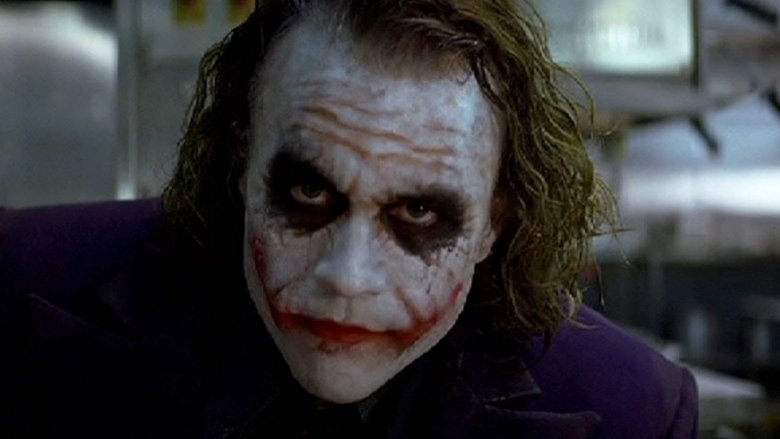 Since around the time the new millennium hit, movies have only gotten bigger and flashier. Over the last two decades, blockbuster franchises, gritty reboots, CGI-animated features, adaptations of popular books, and shared cinematic "universes" have dominated the multiplex. Here are all the rest of the biggest box-office hits of each year, from 2000 to 2016. 
2000: How the Grinch Stole Christmas ($260 million)
2001: Harry Potter and the Sorcerer's Stone ($317.5 million)
2002: Spider-Man ($403.7 million)
2003: Finding Nemo ($380.8 million)
2004: Shrek 2 ($441.2 million)
2005: Star Wars: Episode III – Revenge of the Sith ($380.2 million)
2006: Pirates of the Caribbean: Dead Man's Chest ($423.3 million)
2007: Spider-Man 3 ($336.5 million)
2008: The Dark Knight ($534.8 million)
2009: Avatar ($760.5 million)
2010: Toy Story 3 ($415 million)
2011: Harry Potter and the Deathly Hallows: Part 2 ($381 million)
2012: Marvel's The Avengers ($623.3 million)
2013: The Hunger Games: Catching Fire ($424.6 million)
2014: American Sniper ($350.1 million)
2015: Star Wars: The Force Awakens ($936.6 million)
2016: Rogue One: A Star Wars Story ($532.1 million)