Anne Jeffreys Of General Hospital And Dick Tracy Dead At 94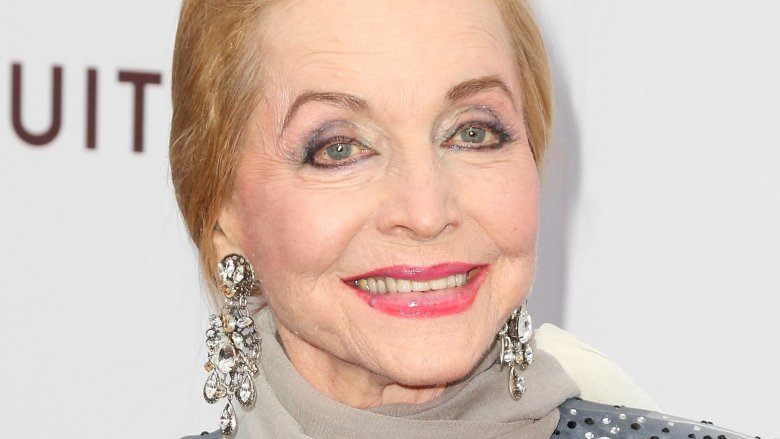 Getty Images
Anne Jeffreys, the prolific actress best known for the soap opera General Hospital, has died. She was 94. According to Deadline, her passing was first reported by Los Angeles' KABC.
Jeffreys began her career in the '40s when she was under contract to both RKO and Republic Studios. That led to several appearances as Tess Trueheart in the Dick Tracy series along with performances in the 1944 Frank Sinatra musical Step Lively, the horror-comedy Zombies on Broadway, and 1945's Dillinger.
She moved on to leading roles in Broadway productions of Street Scene, Three Wishes for Jamie, and Kiss Me, Kate, then starred on the CBS sitcom Topper from 1953 to 1955. In 1979, she guest starred as Siress Blassie on Battlestar Galactica as the love interest of Chameleon, played by Fred Astaire. She was the last person to dance with him onscreen. She also played Prime Minister Dyne in an episode of Buck Rogers in the 25th Century.
From 1984 to 2004, she played wealthy socialite Amanda Barrington on General Hospital and the short-lived spinoff Port Charles. She also co-starred as David Hasselhoff's mother on Baywatch and had a recurring role on Falcon Crest.
Take a look back at more stars we've lost this year.