J.J. Abrams Signs On For Live-Action Your Name Remake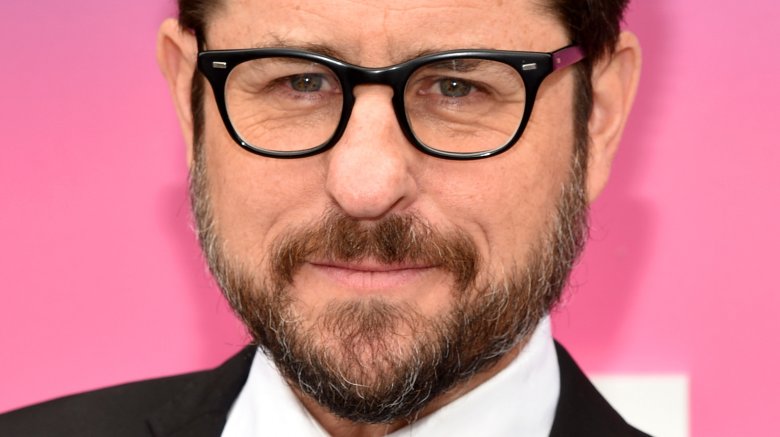 Getty Images
Star Wars isn't the only beloved property J.J. Abrams has his hands on. 
Per The Hollywood Reporter, Abrams has teamed up with Paramount Pictures to adapt Your Name, the anime film that is one of the biggest feature film hits of all time in Japan. Not only is Abrams reimagining the massively adored movie, he's making it live-action.
Oscar-nominated scribe Eric Heisserer, who wrote the script for the Denis Villeneuve-directed sci-fi drama film Arrival, is attached to write the screenplay for the adaptation. Abrams is set to produce under his Bad Robot Banner, alongside the banner's own Lindsey Weber. Genki Kawamura, the producer of the original Your Name film, will also produce. Both Paramount and Bad Pictures joined forces with the Japan-based institution Toho Co. for the project, with Toho handling distribution of the live-action adaptation in Japan. 
A sci-fi infused love story, Your Name centers around a teenage boy named Taki Tachibana and teenage girl called Mitsuha Miyamizu, who were raised in different parts of Japan and make the strange discovery that they can swap bodies. The pair also learn that they are separated by time and space, a realization that turns devastating when an impending space disaster threatens to destroy one of their towns. Desperate to cross the barriers that keep them apart, the two must find a way to meet and stop the catastrophic event from happening. 
Makoto Shinkai wrote and directed Your Name, which became the fourth-highest grossing film of all time in Japan and the top-earning anime film in the worldwide box office, earning $355.2 million. The pic held the top spot for 12 non-consecutive weeks running in Japan, and then became the highest-yielding Japanese film ever to release in China. 
Shinkai expressed his excitement about Abrams heading up a live-action adaptation of his film. "Your Name is a film created with the innate imaginations of a Japanese team and put together in a domestic medium," the filmmaker said. "When such a work is imbued with Hollywood filmmaking, we may see new possibilities that we had been completely unaware of. I am looking forward to the live-action film with excited anticipation."
Original Your Name producer Kawamura added (via Deadline): "Just like in the film it feels like a dream. Mr. Abrams and his team have captivated audiences in their masterful reinvention of known properties. And Mitsuha and Taki have found a perfect narrator, Mr. Heisserer, to tell their sci-fi infused love story, which gave the film such drive. The meetings so far have been creatively stimulating with fantastic ideas that no doubt will make for a great movie. I am greatly honored to work with these incredible creators in bringing to audiences the Hollywood live action version of Your Name."
Minami Ichikawa, Keiji Ota, and Yoshihiro Furusawa produced Your Name, with Noritaka Kawaguchi of CoMix Wave Films serving as executive producer. 
While we wait to learn more about Abrams' version of Your Name, take a look at the anime you didn't know have upcoming live-action remakes.