The Iconic DC Character You Likely Didn't Know Was Played By Criminal Minds' Matt Ryan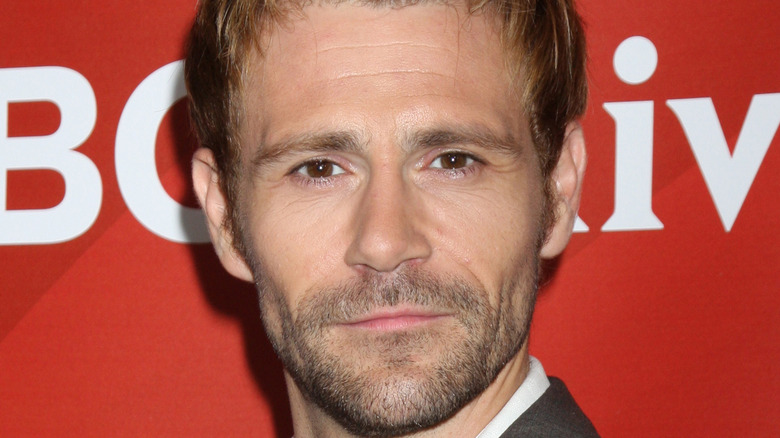 Kathy Hutchins/Shutterstock
Matt Ryan is a rather distinct actor with an even more distinct accent who has lent his talents to a wide array of projects. As Mick Rawson in "Criminal Minds" and "Criminal Minds: Suspect Behavior," Ryan has a chance to flex his Welsh accent and sharp wit. 
The character of Rawson is originally introduced in an episode of "Criminal Minds" but later becomes one of the main characters in "Suspect Behavior" (via IMDb). The spinoff follows the Red Cell Team, and Rawson is an elite sniper and investigator in his own right, although his history and personal details often remain vague due to his intense privacy.
Unfortunately, "Suspect Behavior" was canceled in 2012 after one season, but it allowed Ryan to pursue other acting endeavors. According to Animation for Adults, he was contacted by his agent about starring in a project involving pirates, and Ryan thought it was a television show. He then found out the role was the anti-hero protagonist of "Assassin's Creed IV: Black Flag."
"And then they told me they were going to be using full motion capture, which I think was one of the first times they were doing that with video games," he told Animation for Adults. "So I was really kind of interested in doing that because it's another medium in the realms of acting that I hadn't explored. So I jumped at the chance of doing it." 
Considering his roles in "Black Flag" and "Suspect Behavior," it makes perfect sense that Ryan was later tapped to play an iconic DC character.
Matt Ryan plays DC Comics' John Constantine in shows and movies
It turns out that elite "Criminal Minds" skills and general knowledge of swashbuckling make a perfect combination to play DC Comics' streetwise magician John Constantine. Created by Alan Moore, Stephen R. Bissette, Rick Veitch, and John Totleben, Constantine made his first appearance in the comic world via an issue of "Swamp Thing."
Ryan picked up the role in 2014 in the "Constantine" television show, and, although the series was short-lived, fans loved the actor. So, he continued to reprise the role in animated movies like "Justice League Dark," "Constantine: City of Demons," and "Justice League Dark: Apokolips War" as well as live-action shows like "Arrow," "Batwoman," "The Flash," and "DC's Legends of Tomorrow" (via IMDb).
Although Constantine is sarcastic and rough around the edges, sarcastic, he has a vast knowledge of the occult and an entire retinue of magical skills and equipment to help him face the forces of darkness. 
In an interview with CBR, Ryan talked about playing Constantine. "I'm proud of being able to play this character for so long, man," he said. "The fact that it's such an iconic character and so beloved by so many fans — including myself from that perspective — and the fact that a lot of fans like me in the role and that I'm somewhat doing it justice as much as I can." 
As of this writing, Ryan is still being tapped to play Constantine: He just voiced the role in the 2022 animated release "DC Showcase: Constantine — The House of Mystery." Hopefully, DC will allow Ryan to continue donning the famous trench coat — and playing this iconic character.