Ike Barinholtz To Direct, Lead Satirical Thriller Pic The Oath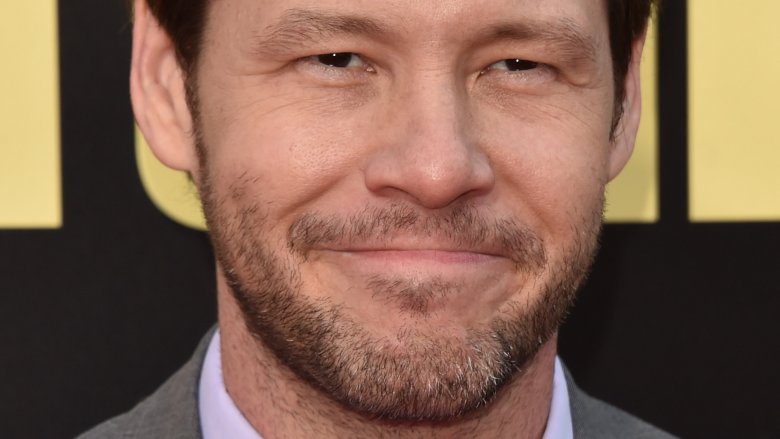 Getty Images
Actor and comedian Ike Barinholtz is moving from the small screen to the silver one for his next project.
The Hollywood Reporter announces that Barinholtz, who stars as the goofy nurse Morgan Tookers on Hulu's The Mindy Project, is set to direct and star in the satirical thriller film The Oath. This marks Barinholtz's feature directorial debut, a film which he also wrote. 
Set in a politically divided America in which all citizens must take an oath of loyalty, The Oath follows a man (Barinholtz's lead character) that has to make it through the Thanksgiving holiday without completely ruining his family and their dynamic. 
QC Entertainment, one of the companies behind Jordan Peele's astonishing directorial debut Get Out, is on board to finance and produce the film. QC and UTA are co-representing The Oath for domestic sales. Sean McKittrick, Ray Mansfield, and Edward H. Hamm Jr. will produce, with Barinholtz, Andrew Robinson, and David Stassen rounding out the producing team. 
The Oath falls directly in line with QC's mission statement to support actors with "distinct, character-based, director-driven films" who have never directed a feature film before. The company already did well by its word with Get Out, and will continue to do so with The Oath and with the crime thriller Green River Killer, which will mark actor Michael Sheen's first big screen directorial outing. 
Fans can currently catch Barinholtz bringing the laughs on the final season of The Mindy Project, on which he has also served as a writer and a producer past seasons a few years ago. He has even taken the helm for several episodes of the Mindy Kaling-led show. Barinholtz recently finished filming on The Pact, in which he stars opposite John Cena and Leslie Mann, and will next pop up in David Ayer's action fantasy Bright on Netflix and in Peter Landesman's political drama Felt, staring Liam Neeson.
While we wait for more information on The Oath, take a look at the underappreciated thrillers you can watch on Netflix right now.