How Maisie Williams Really Feels About House Of The Dragon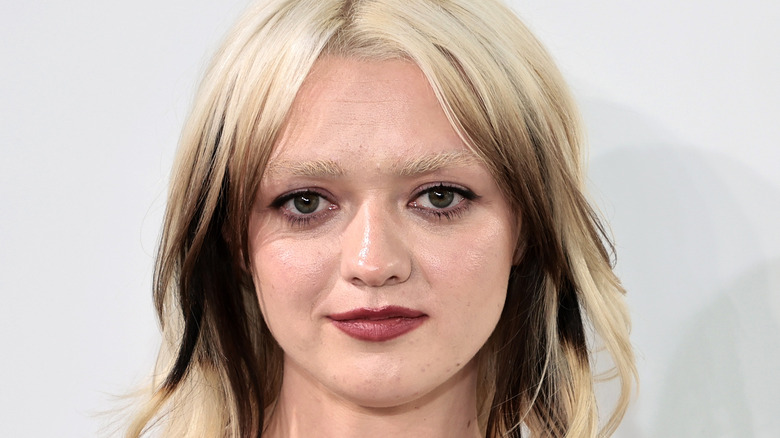 Jamie Mccarthy/Getty Images
HBO's wildly popular fantasy drama series "Game of Thrones," based on the books by George R. R. Martin, made stars out of many of its main cast members — Maisie Williams included. For all eight seasons of the series, Williams played Arya Stark, the third child of the Stark family who becomes a trained assassin and seeks revenge on those who killed her loved ones. During the show's run, Williams' performance earned her numerous award nominations, including two Primetime Emmy nods for outstanding supporting actress in a drama series. And while Williams has now moved on from "Game of Thrones," HBO isn't quite done with the world of Westeros just yet.
The prequel series "House of the Dragon" is slated to premiere on August 21, 2022 on HBO and HBO Max. Inspired by Martin's 2018 Westerosi history book "Fire & Blood," the series is set two centuries before the events of "Game of Thrones" and will chronicle the Targaryen civil war, which helped set into motion many of the events that informed the narrative of the original series. Portraying this earlier generation of Targaryens and their compatriots are actors such as Paddy Considine, Emma D'Arcy, and Matt Smith, among others.
When a prequel series comes out, you can't help but wonder what the stars of the original think about the new show. Well, luckily for us, Williams has now shared her thoughts on "House of the Dragon."
Williams is excited to watch House of the Dragon play out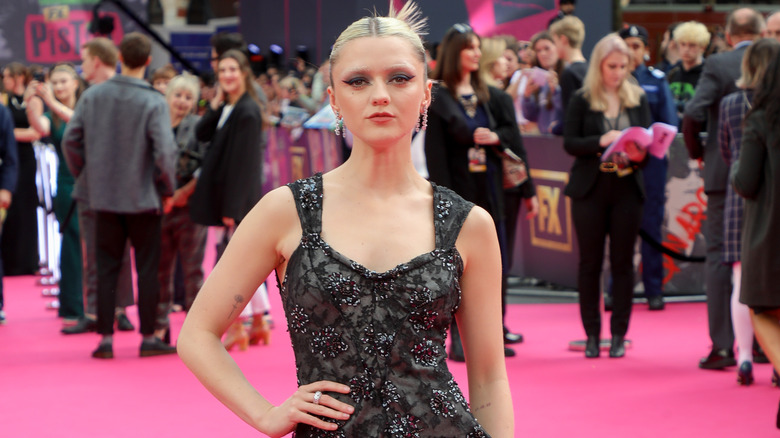 David M. Benett/Getty Images
In an interview with Variety, Maisie Williams discussed what her experience has been like moving away from "Game of Thrones." When interviewer Adam B. Vary asked Williams if she will be tuning in for "House of the Dragon," Williams was quick to reveal that she is excited about the new prequel series.
Williams elaborated, "I'm really looking forward to it, actually. My friend Olivia [Cooke] is in it, and it's been really interesting just chatting to her about the experience ... I want to be as supportive as possible to her as an actress, but also, I'm just really curious." She also noted that she's ready to experience a "Game of Thrones" series that she isn't personally involved in, adding, "I'm kind of looking forward to ... experiencing it as a person that's not on it. 'Cause all I've done is meet people who have done just that, and I never really was able to relate to it."
The actor's comments about being ready to experience "House of the Dragon" as solely a viewer, rather than one of the stars, align with previous statements the actor has made about her life after "Game of Thrones." In an interview with GQ from April 2022, Williams explained that she looks back on her time on the series fondly, but that she doesn't feel sad that it is now over. She said, "I don't think it's healthy [to miss it], because I loved it ... Why would I want to make myself feel sad about the greatest thing that ever happened to me?"
Other Game of Thrones cast members have expressed support for House of the Dragon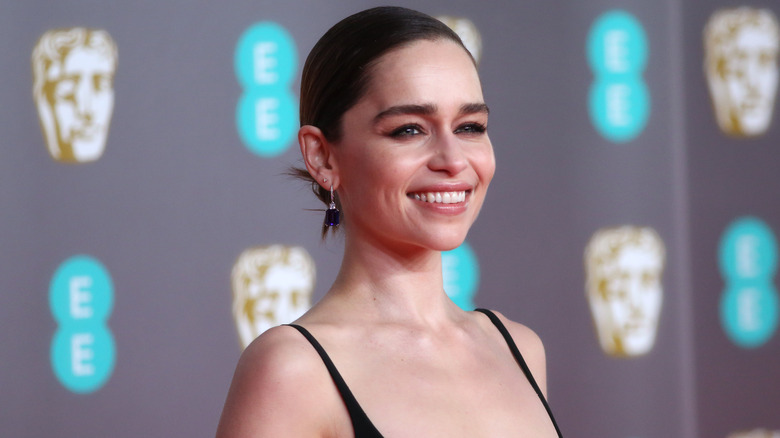 Lia Toby/Getty Images
Maisie Williams is not the only former "Game of Thrones" cast member to discuss their experience seeing the build-up to the prequel series play out. When asked by The Hollywood Reporter if it was a bit weird to see her character's ancestors brought to life in the "House of the Dragon" promo material, Daenerys Targaryen herself, Emilia Clarke, answered, "It's very surreal." She noted that she's been aware of the process because she is friends with the showrunner, Miguel Sapochnik, but that he has still been weird to see. Clarke then concluded, "But good luck to them is what I would say. I really mean that."
Meanwhile, Kit Harington, who played Jon Snow, has expressed that while he intends to tune in for "House of the Dragon," he is expecting to feel some mixed emotions. Harington told Insider, "There's emotion connected to that for me ... I think to see people get into outfits and costumes that resemble what we wore for all those years, and it [has] the same music and style and tone, but not be in it is always going to feel — There's going to be a rawness there." 
Finally, Peter Dinklage, who won four Emmys for portraying Tyrion Lannister, expressed a similar sentiment to Williams, telling The Independent, "I am excited to watch the House of the Dragon, purely as a viewer, not knowing what will happen next."