The Surprising Connection Between Darth Vader And Ms. Marvel
"Obi-Wan Kenobi" and "Ms. Marvel" are two of the hottest properties in the Disney+ array right now. The streaming network's latest "Star Wars" offering made its debut on May 27, and with "Ms. Marvel" bringing Kamala Khan (Iman Vellani) in the Marvel Cinematic Universe on June 8, the two newest shows from the House of Mouse's shining mega-franchise jewels seem destined to rule early summer Wednesdays. 
However, association with Disney and ruthless domination of mid-week media consumption in June aren't the only things these shows have in common. In fact, you might be interested to find out that major "Obi-Wan Kenobi" supporting character Darth Vader (played by Hayden Christensen) has a surprising connection to "Ms. Marvel." But what in the galaxy far, far away could these two extremely different intellectual properties possibly have in common with each other? Let's find out what Iman Vellani has to say about the situation! 
Iman Vellani and Hayden Christensen went to the same school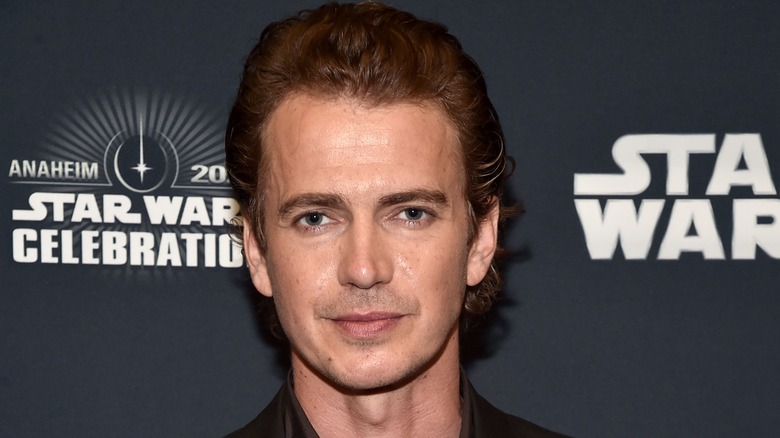 Alberto E. Rodriguez/Getty Images
Darth Vader and Kamala Khan might not particularly enjoy each others' company, but their actors have one very particular thing in common: As an Iman Vellani interview with Now Toronto revealed, the two stars went to the same high school — though obviously not at the same time, given the age difference of the two actors. 
"We take pride in Hayden Christensen," Vellani commented of their shared education. "He was in the same drama program that I did. After my news got out, my drama teacher was thriving. He taught Darth Vader and Ms. Marvel. How crazy is that?"
In case you want to keep an eye out for future franchise players who might emerge from the same program at some point down the line, the school in question is Unionville High School in Markham, Ontario (via Twitter). The school clearly takes pride in its famous students, seeing as it was quick to congratulate Vellani when her casting as Ms. Marvel was announced in 2020. "Congrats to Unionville High School alumni, Iman Vellani!! We are celebrating with you!!" the school's message read.