David Cronenberg's Scanners Being Developed As TV Series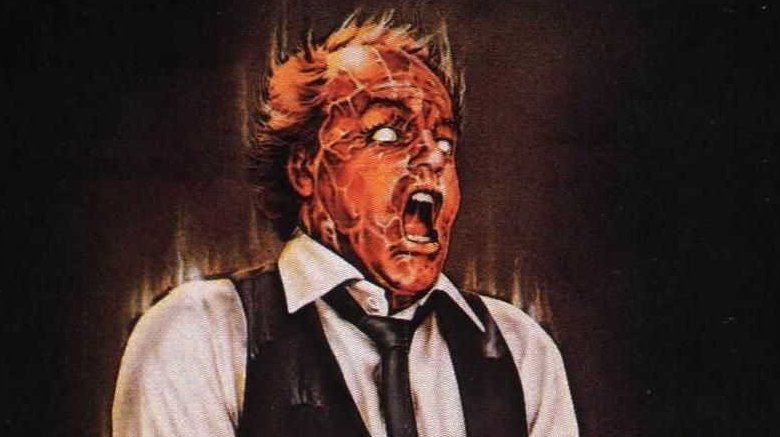 David Cronenberg's Scanners is next in line to get the TV series adaptation treatment, according to a report by Deadline.
The rights to the series were acquired amidst much competition by the production companies Media Res and Bron Studios, who will be seeking what Deadline calls "a high-end filmmaker and showrunner" to take on chief creative responsibilities for the series.
Written and directed by Cronenberg, Scanners is a science fiction-tinged horror movie that was released in 1981. The plot of the movie concerns special individuals called Scanners, highly-powerful psychics with abilities of mind-control, telepathy, and telekinesis who are often deployed as living weapons. 
Its most enduring legacy, without a doubt, is the best on-screen head explosion special effect ever.
The movie has a chance of being uniquely adaptable for an ongoing series, with the movie establishing the existence of hundreds of different scanners, all of whom could potentially be spun out into their own stories to be explored. 
The production companies attached to the project are no strangers to the world of prestige TV. Media Res was founded recently by former HBO executive Michael Ellenberg, who oversaw production of such successful shows on the network as True Detective, The Young Pope, Westworld, and Big Little Lies.
Bron Studios is the production house behind recent high-profile Denzel Washington projects such as Fences and Roman J. Israel, Esq., and is also developing with Ellenberg an untitled morning show TV series project to star Jennifer Aniston and Reese Witherspoon.
We'll have more details on the Scanners TV series as production continues. For more from the world of Cronenberg, see where his work stacks up in our feature on the ten best (and ten worst) Stephen King movies.