Why Sopranos Fans Had A Lot To Say About This Melfi Moment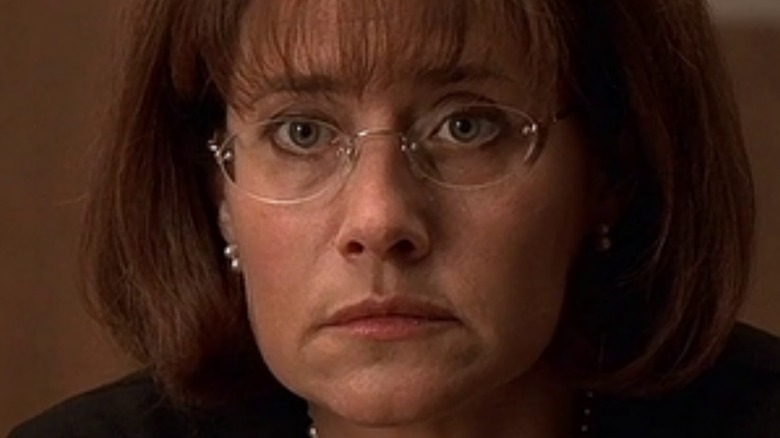 HBO
"The Sopranos" became nothing short of a television sensation throughout its eight-year run on HBO, and that success extends far beyond its ability to keep audiences guessing. Arguably the most engaging aspect of the program was its lead character, Tony Soprano (James Gandolfini): a New Jersey mobster who has to strike a balance between his life as a criminal, his status as a husband and father, and treating his declining mental health. He does his best to chip away at each without offsetting the others, but tackling the latter of the three proves the most challenging.
Throughout his story arc, Tony Soprano has no choice but to confront his personal demons head-on. One such method he adopts to do so is attending psychiatric sessions with Dr. Jennifer Melfi (Lorraine Bracco), which either help him in some form or fashion to sort out his problems or end with him making little progress. As time goes on, the show even teases a romantic connection between them, though neither one of them follows through. By the time the series ends, Tony and Dr. Melfi go their separate ways, putting their near-decade-long connection to rest for good.
Even though it seemed like she genuinely wanted to help Tony, not all "Sopranos" fans love Dr. Melfi as a character, especially bearing in mind some of the controversial decisions she made during her time on the show.
Fans are divided over how Dr. Melfi handled the Gloria Trillo situation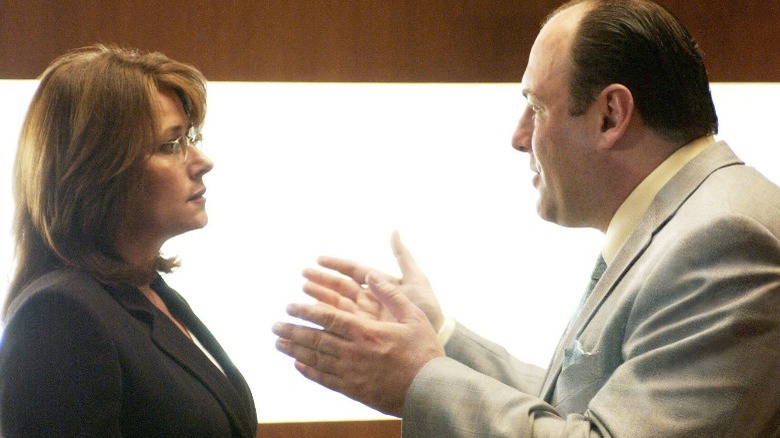 HBO
Among the host of other secrets Tony Soprano lived with, he kept his affairs hidden from his wife, Carmela (Edie Falco). One woman that he cheated on her with was Gloria Trillo (Annabella Sciorra), who commits suicide after Patsy Parisi (Dan Grimaldi) threatened her with violence if she told Carmela about her and Tony. Since they were both patients of Dr. Melfi, Tony becomes enraged that she didn't do more to help Gloria and inform him directly of her death. This lack of communication has generated some debate in the "Sopranos" fan community.
In a thread from 2021, Reddit user 123victoireerimita posed the question to "Sopranos" fans online: should Dr. Melfi have told Tony about Gloria's death outright, or did she make the right call by largely avoiding the topic? In the eyes of some, her decision to keep the news to herself fit her character, and telling Tony would've defeated the purpose of their dynamic. Meanwhile, others believe Melfi could've addressed what happened in a quick, vague way, so it was at least out in the open.
She didn't chime in on this discussion specifically, but Lorraine Bracco has hinted at which end of the spectrum she might lean if she were in Melfi's shoes. "I'm a mover-shaker. I'm loud. I'm a ruckus. So I always had to really sit on everything. And that was hard," she told The Washington Post about her time playing Dr. Melfi, indicating that if she were in her character's position, perhaps she couldn't have helped but tell Tony about Gloria's sad fate.
If you or anyone you know is having suicidal thoughts, please call the National Suicide Prevention Lifeline​ at​ 1-800-273-TALK (8255)​.