The Joey Character Only Hardcore Friends Fans Know Bob Odenkirk Played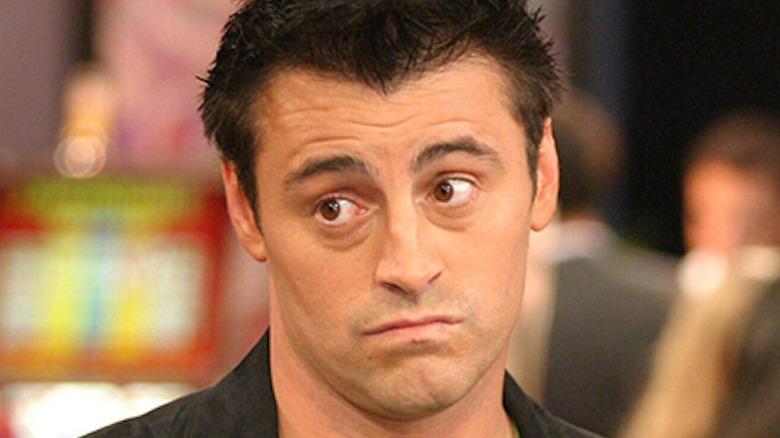 NBC
Even the most dedicated "Friends" fans tend to forget about the short-lived spin-off series, "Joey," which only lasted two seasons and fell flat in its critical response (via Rotten Tomatoes). If you're unfamiliar, "Joey" — which was created by "Friends" writer-producers Scott Silveri and Shana Goldberg-Meehan — sees Joey Tribbiani (Matt LeBlanc) move to Hollywood to further pursue his acting career. There, he reconnects with his hairdresser sister Gina (Drea de Matteo), moves in with his 20-year-old rocket scientist nephew Michael (Paulo Costanzo), and finds a romantic interest in his building's superintendent Alex (Andrea Anders).
Interestingly, "Joey" featured quite a few now-famous faces throughout its short run — "The White Lotus" star Jennifer Coolidge played Joey's agent, while actors such as Lucy Liu, Bel Falcone, and Adam Goldberg show up in recurring roles (via IMDb). Another famous face who shows up is "Better Call Saul" star Bob Odenkirk — here's who he plays.
Odenkirk plays rival actor Brian Michael David Scott
Odenkirk appears in "Joey" Season 1, Episode 6 ("Joey and the Nemesis"). In fact, he plays the titular nemesis in the form of a fellow actor named Brian Michael David Scott. In the episode, Joey keeps encountering Brian at various auditions. Later on, Joey realizes that Brian has been tricking him into either messing up or missing the auditions so that Joey doesn't get any of the parts that both actors are going out for.
In one scene, which can be seen on YouTube in a compilation of "funniest moments," Brian tries to sabotage Joey by telling him that the casting director just had breast augmentation surgery. Brian insists, "If you don't comment on them right away, she'll get very upset." While Joey doesn't fall for this particular scheme, within the next few moments, Brian tells Joey that he has decided not to audition because of how he has been acting toward Joey. Brian then wishes Joey luck and opens the door for him.
Although it initially appears as if the two rivals have made peace, it is only the beginning of a scheme prepared by Brian; the door Brian is holding open is the entryway to the stairwell. Joey walks through the threshold and is immediately locked out. While the clip ends there, it's safe to say that Joey did not get that role either.
Odenkirk's role on Joey came five years before he appeared in Breaking Bad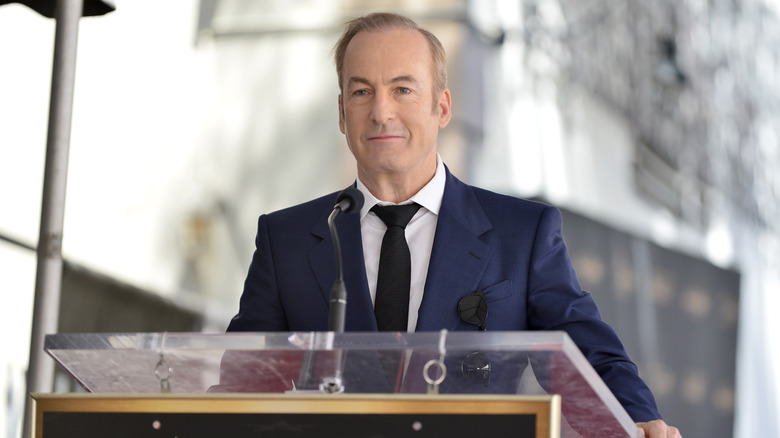 Jerod Harris/Getty Images
Bob Odenkirk's time on "Joey" did not extend beyond a single episode, and, of course, "Joey" itself didn't last long either. However, this brief role was only a single stop in Odenkirk's massively successful career. Prior to his appearance in the unpopular spin-off, Odenkirk appeared in other comedy series like "Seinfeld" and "Saturday Night Live." In fact, his work on "SNL" even inspired a massive milestone in his career.
As written about in the New York Times, Odenkirk's first major career breakout came with "Mr. Show," the HBO sketch comedy series he co-created and starred in alongside David Cross. "Mr. Show," which began airing in 1995, lasted four seasons. Between "Mr. Show" and "Breaking Bad," Odenkirk mostly appeared in guest roles, such as on "Curb Your Enthusiasm" and "Entourage" (as well as "Joey," of course). 
Of course, Odenkirk's life changed forever when he was cast as Saul Goodman in "Breaking Bad" Season 2, Episode 8 ("Better Call Saul"). Notably, Odenkirk admitted in his 2022 memoir, "Comedy Comedy Comedy Drama," that he had no idea that he would become a star during the early years of his career. Odenkirk wrote, "I had no intention, ever, of making it big" (via NYT). 
Odenkirk also admitted that he felt he wasn't as good as his comedic peers when he was starting out his career. Odenkirk told NYT, "I actually remember being onstage with Chris and Jill Talley once, doing an improv scene, and thinking to myself, If I was in the audience, I'd be watching them, not me ... I thought, It's fine if you like Chris more than me. It's fine if you like David Cross more than me. I like those guys more than me!"