Jim Parsons As The Riddler Is An Astounding Sight To See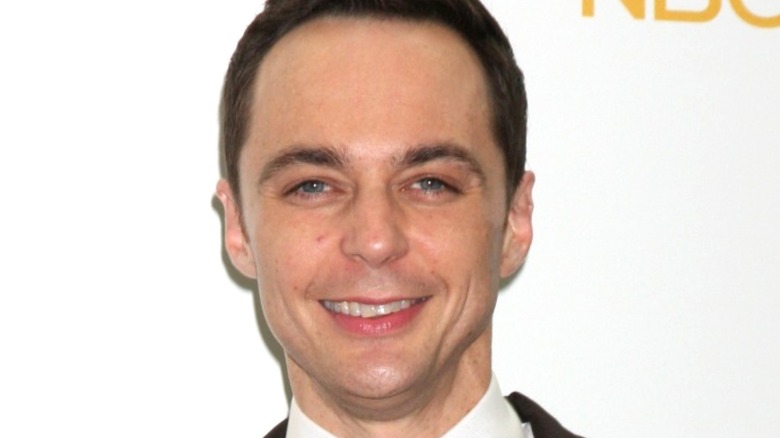 Kathy Hutchins/Shutterstock
Jim Parsons became a household name playing Sheldon Cooper on the popular sitcom "The Big Bang Theory." The character is a brilliant scientist whose genius mind is only matched by his socially awkward personality traits and uncanny ability to annoy everyone that he comes into contact with. That said, while Sheldon's friends took issue with him on many occasions during the sitcom's 12-season run, the character quickly became a beloved fan favorite, leading to Parsons reprising the role as the narrator on the spin-off "Young Sheldon."
Another notable aspect of Sheldon's personality is his passion for comic books, superheroes, and all things nerdy. During any given episode of "The Big Bang Theory," the eccentric scientist can be spotted wearing a t-shirt that references one of his favorite pop culture interests. Unlike his character, though, Parsons isn't the biggest fan of comic books and superheroes (per DKoding). However, the actor would still jump at the chance to play "The Riddler" as part of a "Batman" project — and one talented artist has given us an idea of how he could look if that notion became a reality.
Jim Parsons looks the part as The Riddler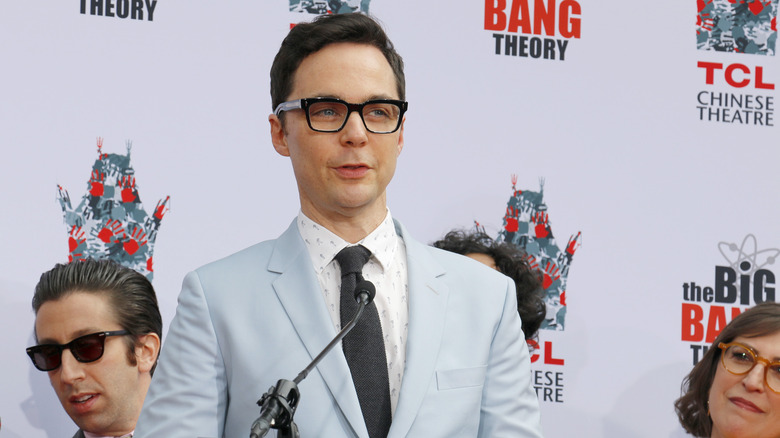 Tinseltown/Shutterstock
Prior to Paul Dano's terrifying turn as The Riddler in this year's "The Batman," the character hadn't been part of a live-action DC movie since "Batman Forever," in which he was portrayed by Jim Carrey. Jim Parsons wasn't happy about the character's long-term omission from superhero blockbusters, though, and he made his opinion known during an interview with MTV UK in 2015. "I don't feel they're using the Riddler very much, are they?"
After making it clear that he wanted to bring the character to the screen, one of Parsons' more artistic fans created an illustration depicting the actor in the Riddler's iconic green suit and hat. The image, which was originally created by Boss Logic, was subsequently published by Batman Notes, much to the delight of the page's fans, many of whom reblogged the fan art and hit the like button.
It remains to be seen if Parsons will ever get to play the DC villain. However, he almost played a different DC character for an unrealized Kevin Smith project. Additionally, he also lent his voice talents to a Marvel series. Sheldon would approve.