Phil Lord & Christopher Miller To Adapt New Sci-Fi Novel Artemis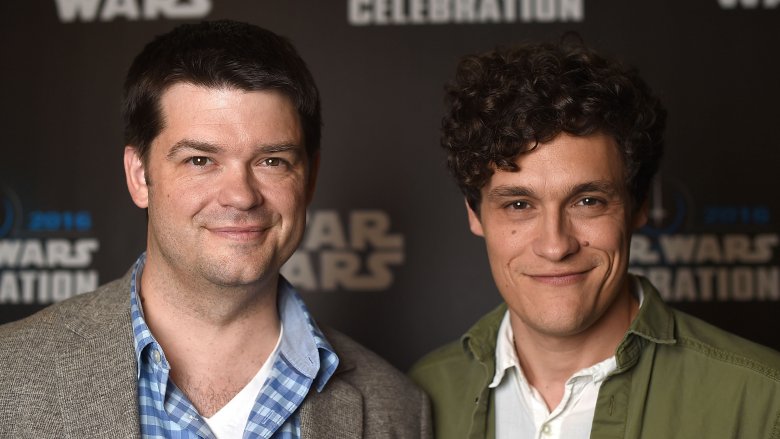 Getty Images
The ousted directors of the untitled Han Solo movie have found a new sci-fi playground to play in.
According to a report by Deadline, the directors of The Lego Movie and the 21 Jump Street remake series are turning their sights toward directing a film adaptation of the sci-fi novel Artemis, written by Andy Weir, the author of The Martian.
The duo is being developed by Fox as a high-priority project, with the studio hopeful it will be able to replicate the success it had with Ridley Scott's film adaptation of The Martian. Lord and Miller are also currently writing the script for the Miles Morales-centric animated Spider-Man movie.
The Artemis novel centers on twentysomething Jasmine Bashara, aka Jazz, a too-smart struggling smuggler living in Artemis, the first city on the moon. Jazz signs up for the score of a lifetime and gets more than she bargained for when she discovers her job may be part of a larger conspiracy for control of the city, and she soon becomes tied up in a struggle for the fate of the lunar colony itself.
Reportedly, Lord and Miller signed on to the project due to a desire to create their own world, rather than be confined by the constraints of another franchise's canon. Hopefully, Artemis will be a vehicle that provides the duo that creative latitude. If so, it looks like we'll get to see their take on a put-upon smuggler's adventures in outer space after all.
We'll have more news on Artemis as casting and release details begin to come together. In the meantime, revisit the director duo's kinetic Lego animated feature with our analysis of things about The Lego Movie you only notice as an adult.