Taylor Kitsch Is David Koresh In First Images From Waco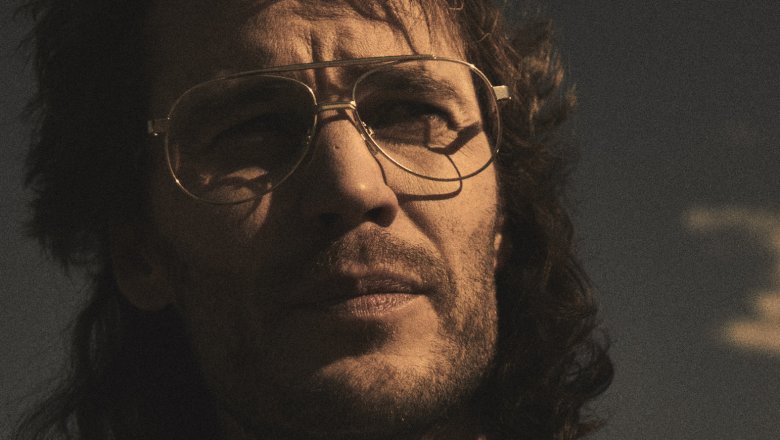 Taylor Kitsch is a good actor who's had the misfortune to be attached to a handful of doomed projects—John Carter and True Detective season two being the biggest examples. For his next performance, he's taking on the role of a notoriously doomed man, and you can get a glimpse from the new project below in the first images from the upcoming true crime limited series Waco.
The images show Kitsch as David Koresh, the leader of an obscure Christian splinter group called the Branch Davidians who lived together on a commune in Waco, Texas during the early 90s. The pictures are composed starkly, showing Kitsch holding a Bible, standing alone against a sparse Texas backdrop.
Koresh, often referred to as a cult leader, was killed by the government along with dozens of followers following a massive armed standoff and immensely controversial siege that took place over the course of 51 days in early 1993. Culminating in a fire which burned down the Branch Davidian headquarters, the siege resulted in the deaths of four members of the ATF as well as over 80 members of the Branch Davidians. Two years later, the Waco siege was cited by the perpetrator as a primary motivation for the 1995 Oklahoma City bombing.
Waco is directed by Quarantine and As Above, So Below director John Patrick Dowdle, and written by John Patrick Dowdle and Drew Dowdle. It will premiere on the Paramount Network (formerly SpikeTV) in January 2018.
Material in the series is being based on two biographies, A Place Called Waco by Branch Davidian member and siege survivor David Thibodeau, and Stalling for Time: My Life as an FBI Hostage Negotiator by Gary Noesner. It will run for six episodes.
Check out the images of Kitsch as Koresh below. For a look at movies based on true stories that maybe stretched the truth more than they probably should have, check out our feature on true story movies that lied to you.