John Cena And Kumail Nanjiani To Co-Star In Buddy Cop Comedy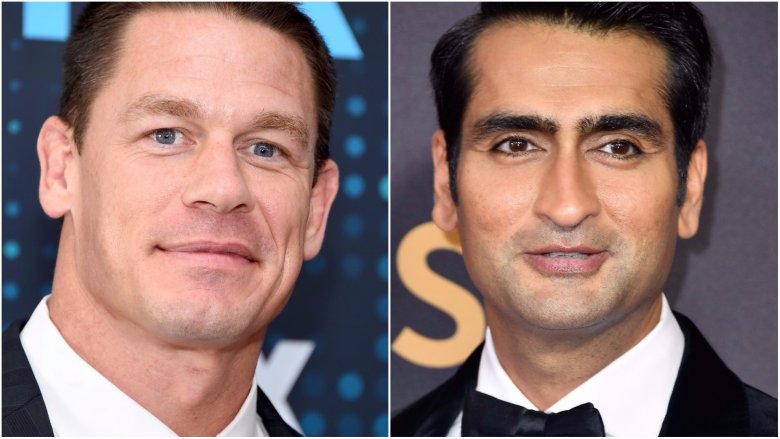 Getty Images
The mismatched buddy-cop comedy genre is alive and well with a new, untitled project from Universal set to co-star wrestler John Cena and comedian Kumail Nanjiani, according to a report by Deadline.
The movie, currently untitled, will come from the production team of Ruben Fleischer, David Bernad and Murray Miller. Miller, who has written for the series Girls, American Dad!, and also wrote the HBO mockumentary Tour de Pharmacy, will pen the script for the movie. Fleischer, who previously directed Zombieland and is set to direct Sony's Venom, is on board to direct the movie.
It's another high-profile move into conventional acting for Cena, who previously has received good notices for his mainstream roles in Trainwreck and Tour de Pharmacy, which Bernad and Miller produced. Nanjiani, meanwhile, is coming off of a banner year with his autobiographical movie The Big Sick earning rave reviews as an indie release this summer.
We'll have more from this new buddy-cop project as news comes down the pipeline. For an in-depth look at how another wrestler made the switch from the ring to the the silver screen, check out our feature on how Dave Bautista became Drax the Destroyer in Guardians of the Galaxy.