Third Blade Runner Short, Black Out 2022, Premieres On Crunchyroll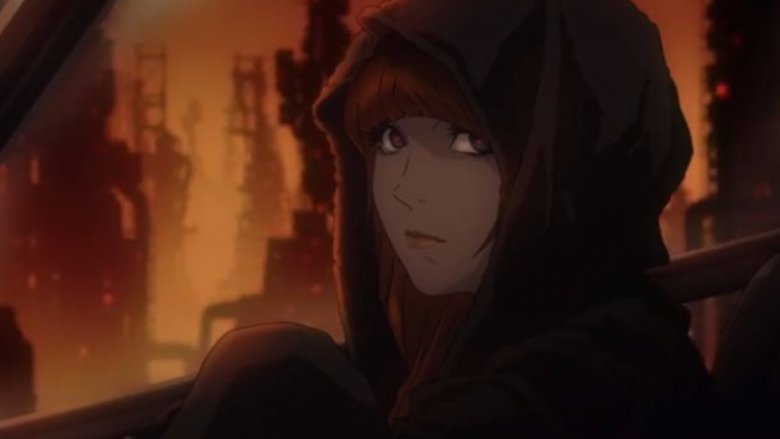 A third prequel for the upcoming Blade Runner 2049 has been released, this one a short anime feature that picks up only three years after the events of the original movie.
The short, "Black Out 2022", comes from revered anime director Shinichiro Watanabe, who created all-time classic animated series such as Cowboy Bebop and Samurai Champloo. It is the last of three Blade Runner shorts that will be released, chronicling the events that take place on Earth following a massive EMP detonation and the massive global blackout that it causes. It premiered on Crunchyroll and VRV on September 26.
It's not the first time the artist has produced a one-off anime short for a series he admires, having previously directed the short "A Detective Story" for 2003's animated Matrix compilation The Animatrix.
"Blade Runner was definitely the movie that influenced me the most as an anime director," Watanabe said in a behind-the-scenes feature on the making of the short. "I have always wanted to create an anime related to Blade Runner." 
The director said he had two major concerns when he was asked to create a bridge story between the original Blade Runner and its sequel. 
"I was careful about two things when crating this anime piece," Watanabe said. "The first was to pay the greatest respect to the original Blade Runner. The second was to make this anime true to the world but not an imitation."
The previous two short films in the Blade Runner midquel series are live-action works, starring characters who appear in Blade Runner 2049. The first, "2036 Nexus Dawn", focused on Jared Leto's Replicant-creating character Niander Wallace, and the tension in the world around the robotic pseudo-humans. The second, "2048 Nowhere to Run", introduced viewers to Dave Bautista's character, a Replicant named Sapper. Both shorts were directed by Luke Scott, son of Ridley Scott, who directed the original Blade Runner in 1982.
"Black Out 2022" is scored by electronic artist Flying Lotus, who tweeted the news of his involvement earlier this month. "Doing something with Watanabe was a dream of mine," the musician said. "Cowboy Bebop is one of the greatest!"
Blade Runner 2049 is out in theaters on October 6. Watch the trailer for the sci-fi epic sequel here, and for answers on why it took so many years to get a sequel to Blade Runner, check out our feature on the real reason these sequels took decades to happen.