The Hagrid TV Series That Fans Agree Would Redeem Fantastic Beasts' Mistakes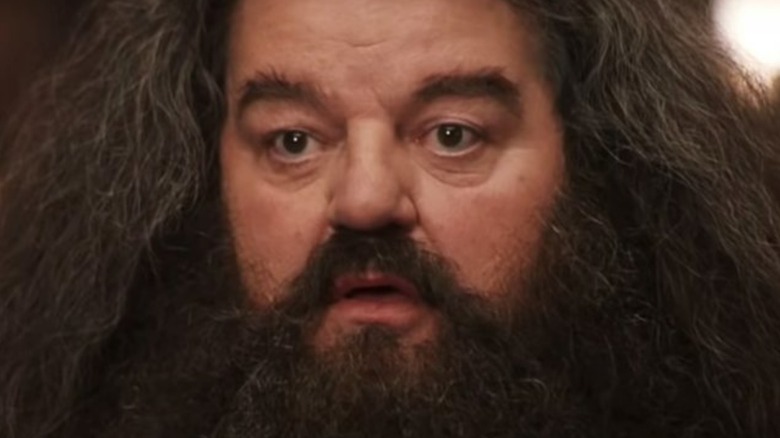 Warner Bros. Pictures
Despite contending with "Lord of the Rings," "Star Wars," "The Matrix," and other heavy-hitter franchises of the era, the "Harry Potter" series managed to reach pop culture prominence throughout the early 21st century. Beginning with "Harry Potter and the Sorcerer's Stone" in 2001 and concluding with "Harry Potter and the Deathly Hallows: Part II" in 2011, the franchise built an enormous fanbase for itself while raking in some serious cash at the box office (via The Numbers). Therefore, in the eyes of Warner Bros., any endeavor associated with the Wizarding World had success written all over it.
To test this hypothesis, the "Fantastic Beasts" subseries came to fruition in 2016 with the release of "Fantastic Beasts and Where to Find Them." This prequel saga sought to fill out some of the lore fans were familiar with, explore legacy characters' earlier years, and add new elements to the canon. While that sounds like a solid plan, it wasn't strong enough to rekindle that "Harry Potter" magic. With each installment, financial returns have diminished, critical reception has dipped, and J.K. Rowling's controversial comments about the transgender community have turned even the most dedicated fans away.
According to some fans, however, "Fantastic Beasts" isn't a lost cause yet. Some feel that a project focused on fan-favorite Rubeus Hagrid (Robbie Coltrane) could go a long way in getting things back on track.
Fans want to see Hagrid channel his inner Steve Irwin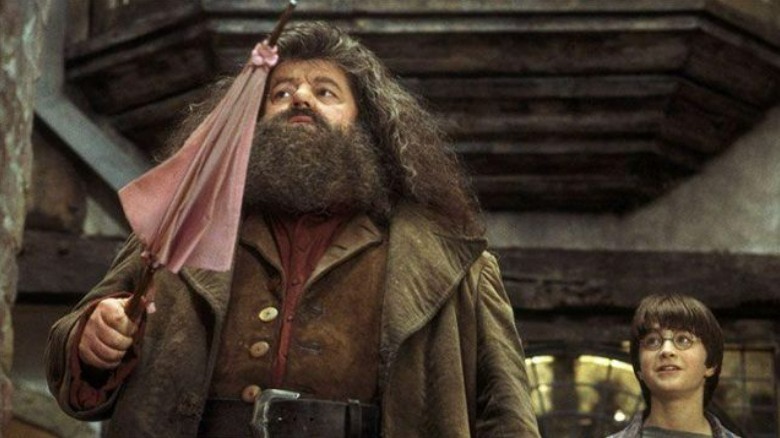 Warner Bros. Pictures
A staple of the "Harry Potter" films, Hagrid is fondly remembered by fans as one of Harry's (Daniel Radcliffe) closest friends. People also remember him for his affinity toward wildlife, which he proved throughout the series. Therefore, according to Reddit user Bowiequeen, he'd be a great fit for the "Fantastic Beasts" franchise in a spin-off series all his own. They likened the proposed approach to one of the late Steve Irwin's nature programs, where he'd teach viewers about all forms of wildlife in a humane, well-intentioned manner. Numerous "Harry Potter" and "Fantastic Beasts" fans supported this concept in the comments. 
If this pitch for a Hagrid show proved anything, it's that all these years later, there's still plenty of love out there for Hagrid. Of course, we already knew that, especially after the HBO Max "Harry Potter 20th Anniversary: Return to Hogwarts" special, which hit streaming in January of 2022. As recalled by CinemaBlend, Robbie Coltrane's assessment of Hagrid's legacy and how the role will live on long after he's gone got countless fans emotional. An avalanche of social media posts ensued, proving how much people still adore Coltrane and his Wizarding World character.
Is a Hagrid-centric project on the Warner Bros. radar to help rectify the struggles of its "Fantastic Beasts" efforts? It appears not, so one can only hope that will change down the road. After all, it's not like there aren't fans ready and eager to check it out.