What Naruto And Avatar: The Last Airbender Have In Common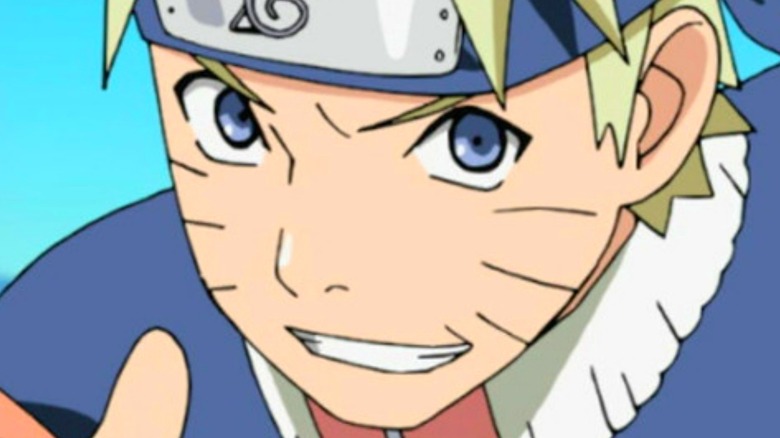 TV Tokyo
After airing in Japan years earlier, the English dub of "Naruto" arrived on Cartoon Network in 2005. For the first time, American fans could watch the iconic anime at the click of a button and witness Naruto Uzumaki's (Maile Flanagan) journey from a novice ninja to, eventually, Hokage. By the time it wrapped up its 209-episode run in 2009, "Naruto" had brought even more folks into the already sizeable, global fanbase — many of which had since become infatuated with a little show on Nickelodeon known as "Avatar: The Last Airbender."
Debuting in 2005, "Avatar: The Last Airbender" quickly became one of Nick's biggest hits. Unlike "Naruto," which took inspiration from source material by famed manga writer Masashi Kishimoto, this series spawned entirely from the minds of creators Michael Dante DiMartino and Bryan Konietzko. It followed a kid named Aang (Zach Tyler Eisen) as he trained to master the four elements — earth, water, fire, and air –, become the Avatar of prophecy, and bring peace to a war-torn world. It bid audiences farewell in 2008 after three seasons on the air.
Years after their conclusions, both "Naruto" and "Avatar: The Last Airbender" remain incredibly popular and constantly entice new viewers in the streaming age. They've each managed to do so by offering viewers different stories, characters, locales, and more. However, that's not to say that they don't share the odd similarity.
Both shows' fire-based civilizations hold most of the power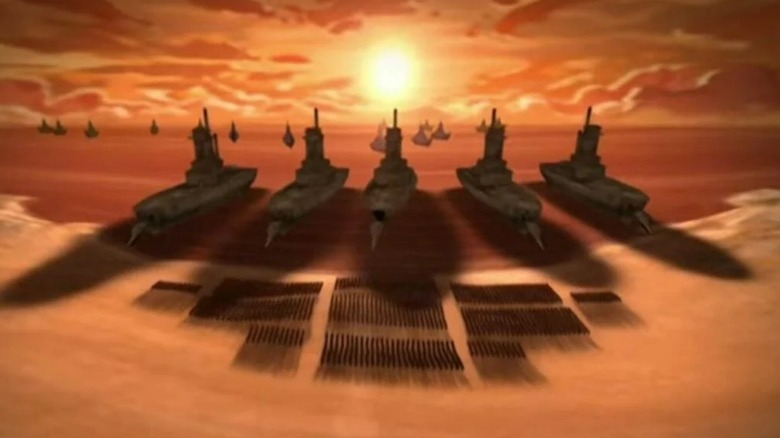 Nickelodeon
One could argue that Aang and Naruto have a lot in common as characters, but there's an even more concrete similarity between "Avatar: The Last Airbender" and "Naruto" worth highlighting. As pointed out by CBR, the Land of Fire from "Naruto" is among the most powerful civilizations in the entire show, even though it's not the largest. This isn't dissimilar from the Fire Nation on "The Last Airbender," which presents itself as a fascist, militarized regime committed to ruling over all others. Also, both fall under the jurisdiction of powerful, enigmatic figures: the Fire Daimyō and Fire Lord.
Naturally, since commonalities have come to light between "The Last Airbender" and "Naruto," fans have pit the two against each other to see which is "better," or simply compare them for fun. In a Reddit thread from a deleted user, community members flocked to assess the two when placed side-by-side. Some praised "Naruto" for its longevity and mainstream appeal, while others gave "The Last Airbender" credit for its tight writing and story pacing. Therefore, the consensus became clear: Both shows are worthwhile viewing experiences in their own ways.
It's always fascinating to look at two seemingly different shows and pick out how they use similar elements in their stories. As it turns out, "Avatar: The Last Airbender" and "Naruto" are no exceptions with their implementation of fire-based societies.