Neil DeGrasse Tyson Critiques Realism In Game Of Thrones Season 7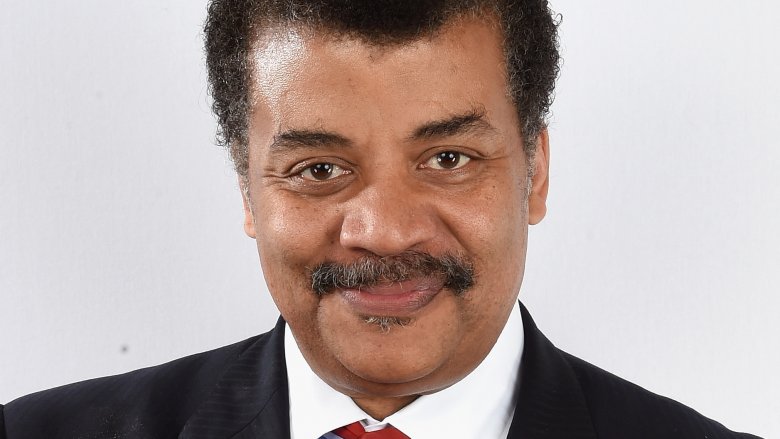 Getty Images
While there were elements in the seventh season of Game of Thrones that seemed to stretch the constraints of time and space, there's really only one guy to turn to for matters like that.
Astrophysicist Neil deGrasse Tyson analyzed the physics of Game of Thrones' latest season in a series of playful tweets, covering everything from the heat generated by a zombie dragon to the Night King's dragon-pulling chains. Sadly, however, he didn't mention anything about Gendry's incredible running speed or how long it should reasonably take a dragon to fly from Dragonstone to beyond the Wall.
Tyson did give his stamp of approval when it comes to things like the wingspans of the dragons and their lack of forelimbs. He was a little dubious of the Night King's method for pulling Viserion from the frozen lake. 
Check out all of Tyson's thoughts below. Meanwhile, learn more about Game of Thrones mysteries that have yet to be solved.
Bad Physics in #GameOfThrones: Pulling a dragon out of a lake? Chains need to be straight, and not curve over hill and dale. pic.twitter.com/VIJlIuDz3L

— Neil deGrasse Tyson (@neiltyson) September 24, 2017
I thought the frozen dead dudes couldn't swim, but aside from that...

— Neil deGrasse Tyson (@neiltyson) September 24, 2017
Intriguing Thermal Physics in #GameOfThrones: BlueDragon breath would be at least a factor of 3X hotter than RedDragon breath pic.twitter.com/RvpBkqJ1sw

— Neil deGrasse Tyson (@neiltyson) September 24, 2017
Good Bio-Physics in #GameOfThrones: The Dragon Wingspans are sensibly large, as their body weight would require for flight. pic.twitter.com/gzD5wI38u5

— Neil deGrasse Tyson (@neiltyson) September 24, 2017
The sensibly large wingspan of Dragons in #GameOfThrones contrasts with aerodynamically useless wings of Renaissance cherubs. pic.twitter.com/I8L8ILBtUu

— Neil deGrasse Tyson (@neiltyson) September 24, 2017
Good Biology in #GameOfThrones: As in #LordOfTheRings, Dragons forfeited their forelimbs to make wings, like birds & bats. pic.twitter.com/pguBe6rosQ

— Neil deGrasse Tyson (@neiltyson) September 24, 2017