What's The Song At The End Of Stranger Things 4 Episode 4?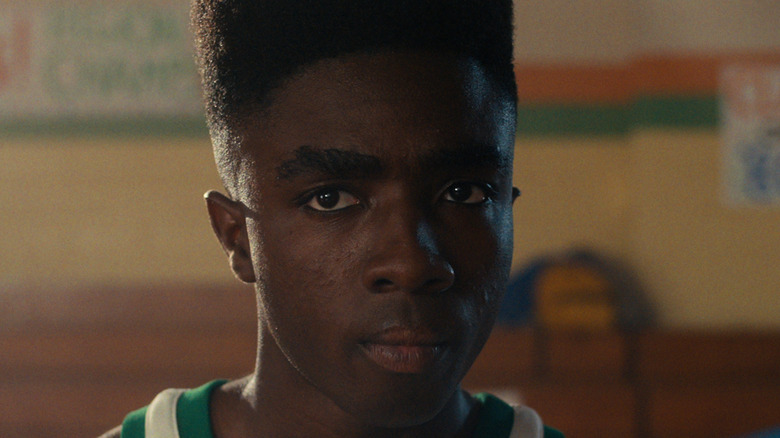 Netflix
Contains spoilers for "Stranger Things" Season 4, Episode 4
If there's one thing "Stranger Things" is known for besides its waffle-loving hero and massive hair, it's the perfectly handled amount of nostalgia keeping us coming back to this '80s-based supernatural series. If it's not characters dressing up as staples of cinema and television, it's iconic musical entries that earworm their way in through the series. Season 4 is thankfully no exception, particularly with one classic tune that, this time around, is essential to both the story and the character listening to it.
While Eleven is trying to get her telekinetic groove back in the show's fourth episode, Dustin (Gaten Matarazzo), Lucas (Caleb McLaughlin), Nancy (Natalia Dyer), Robin (Maya Hawke), and Steve (Joe Keery) are trying to keep the entries on Vecna's kill list at an all-time low after they find that Max (Sadie Sink) is the next one on it. Thankfully, though, even when the overlord of the Upside Down has her in his grasp, Dustin, Lucas, and Steve play their friend's favorite song to bring her back to reality, and it's an absolute banger.
Kate Bush's Running Up That Hill saves the day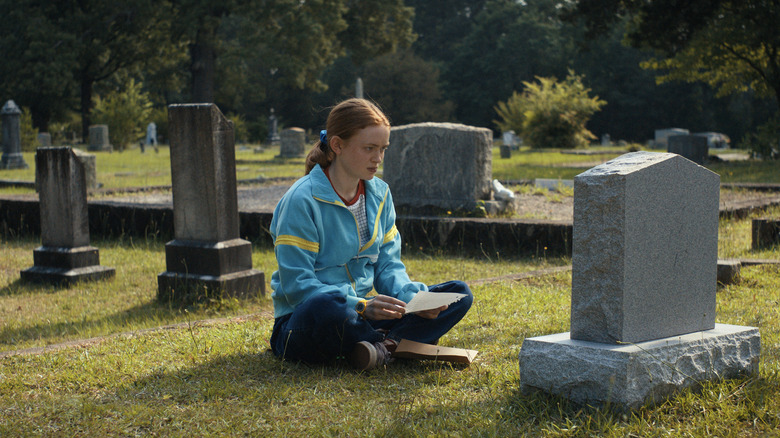 Netflix
While Max is on the run from Vecna in the Upside Down and getting some air over Billy's grave, the rest of Hawkins' bravest are struggling to save their friend. Their weapon of choice is Kate Bush's "Running Up That Hill," released in 1985 (a year before this season's events). With the volume turned way up, it opens up a window back to our world and will have fans immediately adding it to their playlist as a result.
Besides being a great song in itself, the lyrics of the Bush classic fit perfectly with what Max is going through, even though the origins of the song don't quite line up. In an interview with Far Out Magazine, the singer revealed that "Running Up That Hill" is "about a relationship between a man and a woman. They love each other very much, and the power of the relationship is something that gets in the way."
For Max, though, the lines "And if I only could/ I'd make a deal with God/ and I'd get him to swap our places" land differently, mirroring her feelings about losing her older brother, Billy (Dacre Montgomery), and the understandable grief she's still going through. As always with the "Stranger Things" soundtrack, this is another entry that hits all the right notes in a way we never expected.