The Pixar Character You Likely Didn't Know Hayden Panettiere Played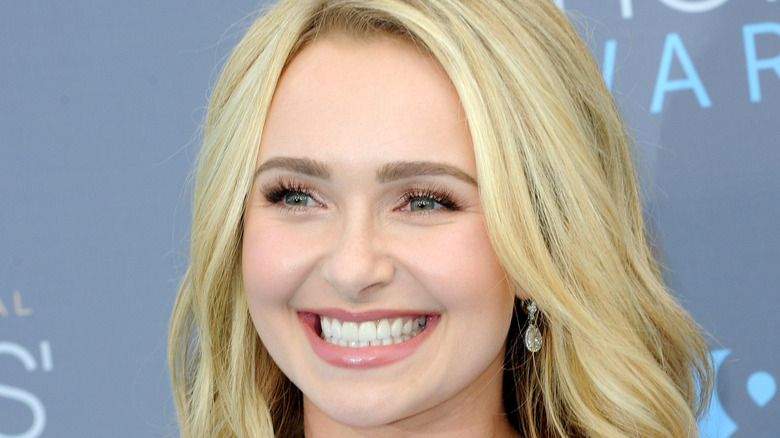 Tinseltown/Shutterstock
Hayden Panettiere is probably best known by moviegoers and TV viewers for her roles in shows like "Heroes" and "Nashville" or for her appearances in several high-profile films, including "Remember the Titans" and "Scream 4." However, in the years since she made her screen debut in 1996 (via IMDb), the former child star has built an impressively diverse and wide-ranging list of screen credits for herself.
Panettiere has even had roles in a number of video games, including several installments in the "Kingdom Hearts" series and the popular 2015 horror game "Until Dawn." In other words, while Panettiere has not appeared in a film, TV show, or video game since "Nashville" came to an end in 2018, there's no denying just how experienced she is as a screen performer. However, even fans of Panettiere's work may not remember that she voiced an important character in one early Pixar film. 
The movie in question is none other than 1998's "A Bug's Life," which Panettiere starred in when she was just nine years old. Fortunately, her age at the time helped her bring a youthful exuberance to her character in "A Bug's Life," who emerges over the course of the animated film's story as one of its most important characters.
Hayden Panettiere voiced Dot in A Bug's Life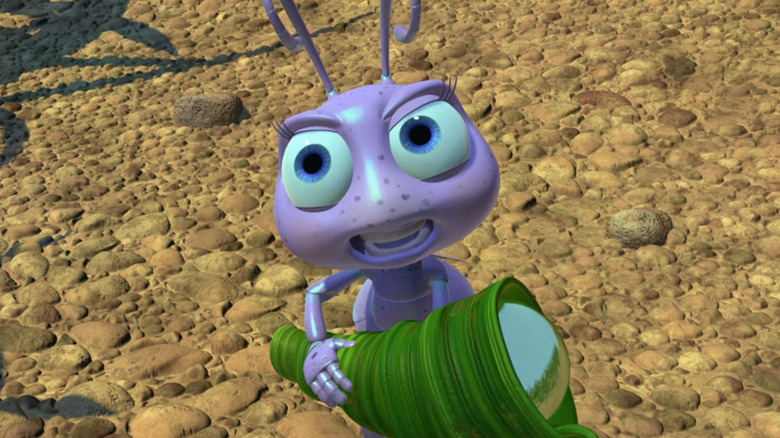 Buena Vista Pictures Distribution
Hayden Panettiere voiced Dot in "A Bug's Life." The film follows an ant (voiced by Dave Foley) who embarks on a journey to find warriors that are capable of defending him and the rest of the ants in his colony from a group of grasshoppers that have long terrorized and harassed them. For her part, Panettiere's Dot is the younger sister of Atta (Julia Louis-Dreyfus), the princess of Flik's colony. Dot looks up to Foley's Flik, who is an outcast in his colony, and she quickly establishes herself as one of his biggest supporters in the film.
"A Bug's Life" was only the second feature-length movie that Panettiere had starred in when it was released in 1998. She'd previously appeared in the Jennifer Aniston and Paul Rudd-led 1998 romantic comedy, "The Object of My Affection." Unsurprisingly, it sounds like Panettiere greatly enjoyed getting to star in the Pixar film, and even said during a 1998 appearance on "The Tonight Show with Jay Leno" that it was "really fun" getting to work on the animated movie.
Of course, "A Bug's Life" wasn't the last major project of Panettiere's career. As a matter of fact, she went on to find consistent work in the film, TV, and video game mediums throughout the 20 years that followed the Pixar movie's release before going on a bit of a screen hiatus after "Nashville" concluded in 2018. Now, it looks like Panettiere's much-deserved break from Hollywood may be coming to an end.
Indeed, it was revealed in early May (via Variety) that Panettiere had signed on to appear in "Scream 6." Panettiere is set to reprise her "Scream 4" role as Kirby Reed in the horror movie sequel and will appear in it alongside returning "Scream" stars Jenna Ortega, Melissa Barrera, Jasmin Savoy Brown, and Mason Gooding (via IMDb).