Everything Coming To Netflix In October 2017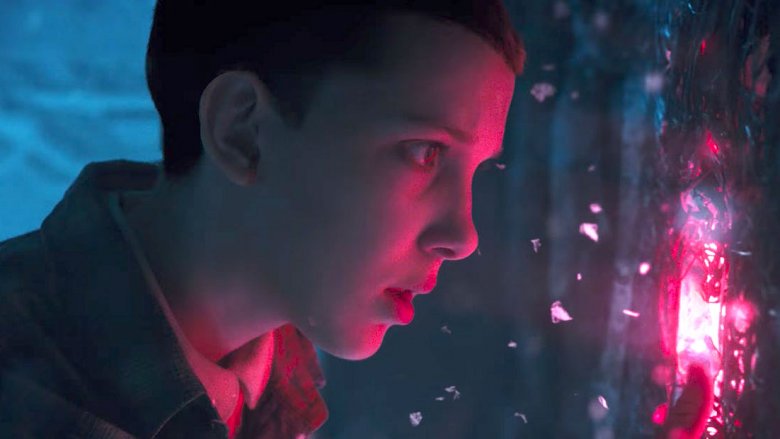 October is the month for frights, freaks, and free candy, and while Netflix isn't handing out any Tootsie pops (yet), they're definitely making sure you get your fill of the first two. From creepy true crime to terror-ific horror originals, Netflix's October lineup is bursting with gory goodness—and you can also fill up on brand new comedy, action, drama, and new episodes of your favorite TV shows, including the hotly anticipated second season of Stranger Things. Here's everything coming to Netflix in October 2017.
Rodney Carrington: Here Comes the Truth — October 3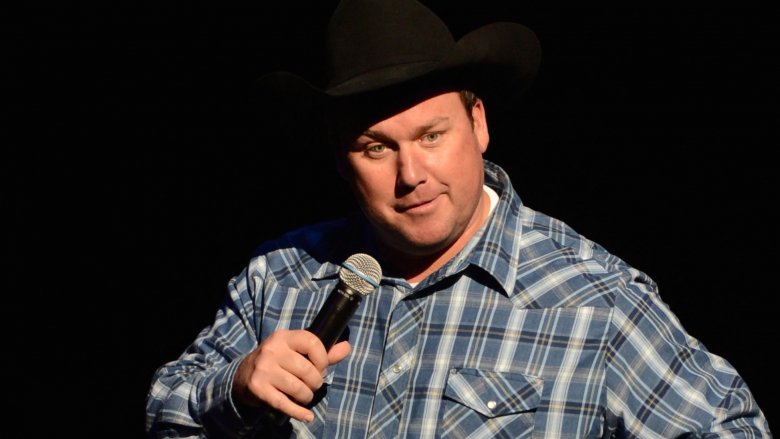 Getty Images
Musician-comedian Rodney Carrington has made a name for himself through his crude stand-up infused with classic country music ballads like "A Letter to my Penis," and he's been touring again in summer 2017 with his brand new routine, Here Comes the Truth. If you haven't been able to see Carrington's show live, good news: It's coming as a Netflix exclusive on October 3, giving you the chance to laugh 'til you cry from the comfort of your own living room.
The Bonus Family: Season 1 — October 5
This popular Swedish series was earmarked for global distribution by Netflix in early 2017 and rebranded as a Netflix original everywhere outside of Sweden. The dramedy series centers on four divorcees who find new spouses...and new stepchildren. Only in Sweden, stepmothers and stepfathers are actually called "bonus moms" and "bonus dads" because it's more polite, so the name of the show—The Bonus Family—is referring to stepparents. Netflix picked up distribution rights for the first two seasons, so while only the first season is dropping on October 5, chances are you'll be able to watch the second sometime soon.
The Death and Life of Marsha P. Johnson — October 6
Marsha P. Johnson was a transgender activist and an instrumental figure in the gay rights movement for decades. On July 6, 1992, her body was found floating in the Hudson River, sparking one of the most hotly debated investigations in recent history. Although Johnson's death was initially ruled a suicide, public outcry—and a steadily mounting pile of evidence—forced police to reopen the case in 2012 to determine if she had, in reality, been murdered and dumped in the river. The new Netflix documentary The Death and Life of Marsha P. Johnson takes a hard look at that investigation and the circumstances leading to her untimely death. Queue it up on October 6.
Suburra Season 1 — October 6
This crime thriller marks Netflix's first Italian-language original series, but don't let the subtitles hold you back—this series looks to be packed with criminal intrigue, political corruption, and all the dirty laundry you'd expect from a mob story set in the heart of Rome. The series will serve as a prequel to the 2015 film of the same name, and if it's anywhere near as good as that movie, Suburra may become a modern crime classic. Plus, being a prequel, it's a safe bet that viewers will be able to jump in even if they haven't seen the movie. The first season drops October 6.
Skylanders Academy: Season 2 — October 6
On the surface, Netflix's popular animated children's show Skylanders Academy is basically a spinoff of the Skylanders game franchise, but the series packs enough heart and kid-friendly action to make it entertaining whether or not you (or your kids) own any of the toys. Skylanders revamps time-honored characters like Spyro and Cynder from the Legend of Spyro series and brings a handful of colorful new additions to the mix. With dragons, adventure, and friendship, Skylanders Academy is basically everything a kid could ever want. Look for Season 2 on October 6.
Word Party: Season 3 — October 6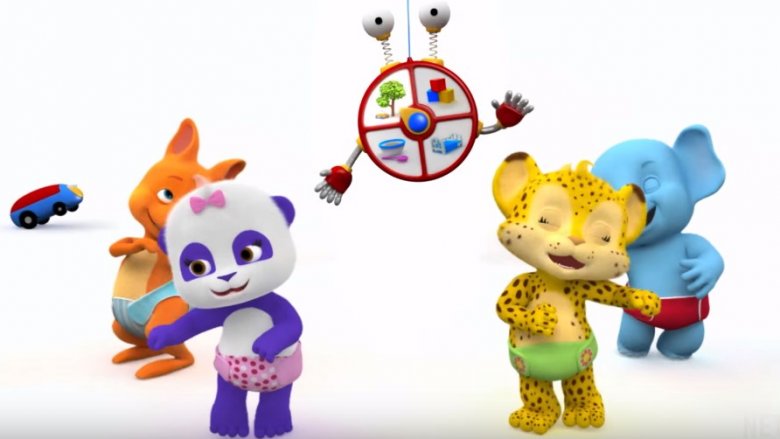 For all the horror releases Netflix is bringing throughout October, they're also doubling down on family-friendly fare. Anyone with an anklebiter underfoot is probably familiar with World Party, an animated show about baby animals who have adventures while learning to eat their vegetables, go to bed on time, and all the life-or-death lessons that constitute a four-year-old's world. Season 3 drops on October 6, so parents, get ready to queue up the bright colors and do some laundry.
Christina P: Mother Inferior — October 10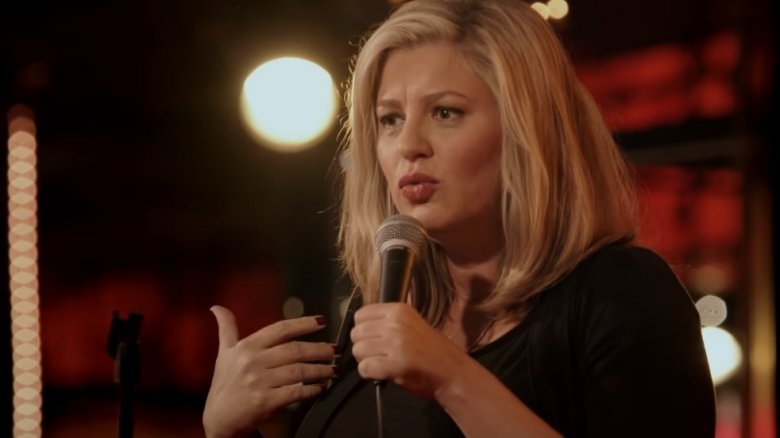 Comedian Christina Pazsitzky has been making waves in the stand-up scene lately, although she's still probably best known for her Your Mom's House podcast. Hopefully, her Netflix stand-up special Mother Inferior will introduce Pazsitzky to a wider audience. Covering such topics as marriage, childbirth, and childhood, Christina P: Mother Inferior premieres on October 10 and promises to be a fantastic addition to Netflix's stand-up selection.
Fe de Etarras — October 12
October seems to be the month for foreign-language originals. In addition to Suburra, Netflix is premiering Fe de Etarras, a Spanish comedy about an unusual group of people stuck in an apartment waiting for a mysterious phone call. That's about as vague a premise as you're likely to find, but if you're in the mood for something a little outside the box, you can queue up Fe de Etarras when it hits Netflix worldwide on October 12.
Kingdom of Us — October 13
Take a step inside small-town America with Kingdom of Us, a poignant documentary chronicling the shattered lives of seven siblings whose world was torn apart when their father committed suicide. Through candid interviews and home videos, Kingdom of Us pieces together the bond this family shared with their father and the long road ahead as they try to deal with the tragedy. It's guaranteed to be an emotional, painful ride, but there may just be hope on the horizon. Experience all the highs and lows alongside the Shanks family on October 13.
Mindhunter Season 1 — October 13
From creator Joe Penhall (The Road), Mindhunter is an all-new Netflix original that follows FBI profiler Holden Ford (Jonathan Groff) as he gets inside the heads of serial killers to bring them to justice. The series premiere is directed by David Fincher (Fight Club, Se7en), virtually ensuring a dark, twisted kickoff to a series that dives into the minds of the most notorious psychopaths of the 20th century. Holt McCallany and Fringe's Anna Torv co-star. Get ready to binge on the insanity when the first season hits on October 13.
Voltron: Legendary Defender Season 4 — October 13
Just two months after Season 3 arrived, Netflix is bringing in the fourth season of its hit animated series Voltron: Legendary Defender. The same voice cast returns to voice the colorful Paladins of Voltron, and the fourth season will pick up right where the third left off, with the team of heroes working to stop Prince Lotor's evil plan. Check in for more of the fast-paced action on October 13.
The Meyerowitz Stories — October 13
So far, Adam Sandler's Netflix films haven't done much to impress either critics or audiences, but that streak may be over with The Meyerowitz Stories, which sees Sandler headlining once again with a supporting cast that includes Dustin Hoffman, Sigourney Weaver, Ben Stiller, and Adam Driver, to name a few. With writer/director Noah Baumbach of The Squid and the Whale at the helm, this dramedy focuses on low-key laughs and delivers a compelling story at the same time. So far, early critical response has been overwhelmingly favorable. Check it out on October 13.
The Babysitter — October 13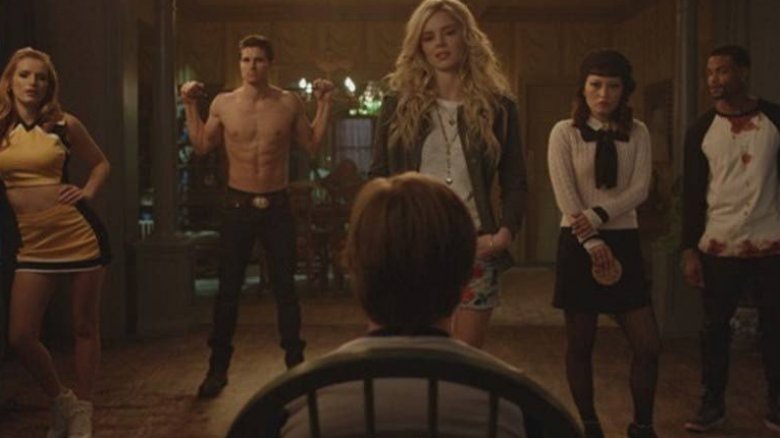 Netflix's original horror comedy The Babysitter follows a 12-year-old boy named Cole who gets what every 12-year-old boy has ever wanted: a smoking hot babysitter. Unfortunately, she isn't entirely what she seems. Oh, she's hot all right—but she also happens to be a satanic killer. And now that Cole knows her secret, he'll have to kill or be killed to survive the night. Directed by McG from a script by Brian Duffield, The Babysitter stars Judah Lewis as young Cole and Australian actress Samara Weaving (of Ash vs Evil Dead) as the titular babysitter. Look for it on Friday, October 13.
Super Monsters: Season 1 — October 13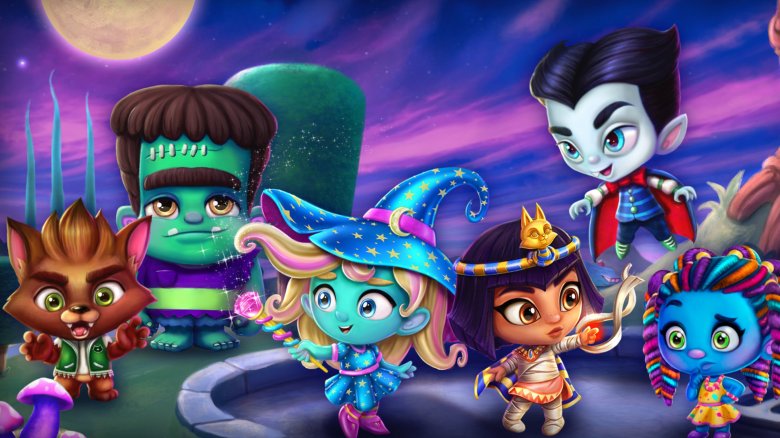 One of Netflix's newest children's shows, Super Monsters is about six preschoolers who become monsters when the sun sets each night. They'll have to work together to control their powers and learn valuable lessons along the way. Produced by 41 Entertainment, the company behind Kong: King of the Apes and Skylanders Academy, Super Monsters is stacking up to be another solid preschool adventure on the Netflix lineup.
Patton Oswalt: Annihilation — October 17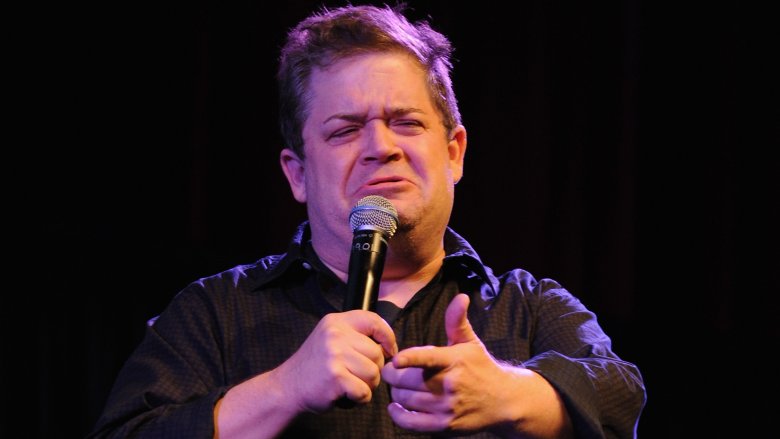 Getty Images
You've gotta love Patton Oswalt, and the affable everyman is back on October 17 with a new one-hour stand-up special. In Annihilation, Oswalt gets more personal than ever as he works the pain and loss of his wife's recent passing into a new, intimate stand-up set. If you want to see Oswalt as you've never seen him, tune in for Annihilation and be prepared for laughs and tears along the way.
The Day I Met El Chapo: The Kate del Castillo Story — October 20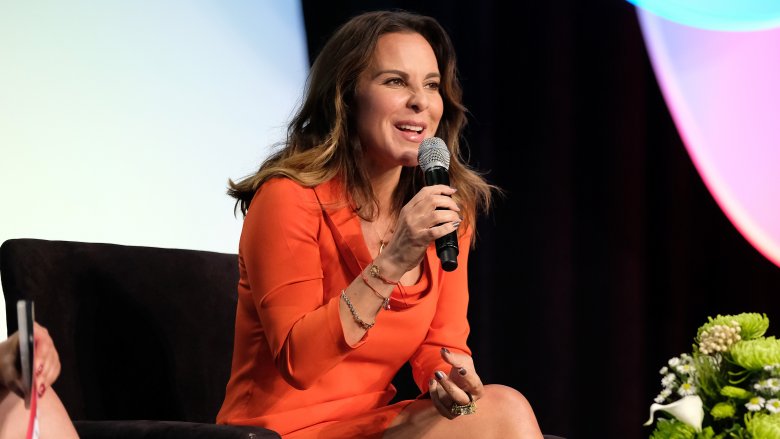 Getty Images
Told as a three-part miniseries, The Day I Met El Chapo chronicles the fateful interview between one of history's most vicious drug lords and A-list Mexican actress Kate del Castillo. Castillo stars and produces, and the documentary draws from real-life footage of the meeting and the planning in the days and weeks leading up to the interview. Get a closer look at the riveting true story on October 20.
Wheelman — October 20
Strap in for high-stakes action and an adrenaline-filled thrill ride when writer/director Jeremy Rush's Wheelman drops on Netflix on October 20. Starring Frank Grillo, the story centers on a driver for a band of bank robbers who gets double crossed on a job. With the lives of his family at stake, he'll stop at nothing to find the truth and bring the backstabber to justice.
1922 — October 20
Between his Castle Rock series, a Mist series, The Dark Tower, Netflix's Gerald's Game, and—oh yeah—It, Stephen King is experiencing a major screen resurgence. King's next story to hit Netflix is the period thriller 1922, starring Thomas Jane as a rancher who convinces his son to help him murder his wife. Writer/director Zak Hilditch takes the helm on this adaption, following up his 2013 apocalypse drama These Final Hours. If the film takes the same cues as the source novella, 1922 will be a tense thriller fused with paranoia of the worst kind. Check it out on October 20.
Haters Back Off: Season 2 — October 20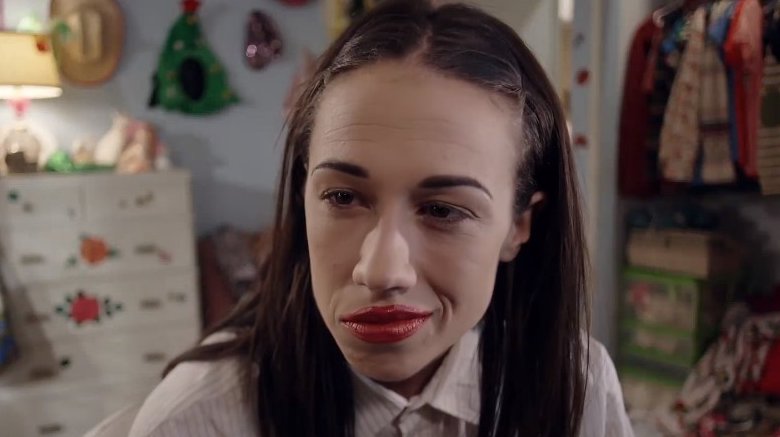 Based on a YouTube channel created by Colleen Ballinger, Haters Back Off is a satirical look at YouTube fame and everyone who wants a piece of that pie, with or without any discernible talent. This Netflix original debuted in 2016 and stars Ballinger in a continuation of her YouTube persona: Miranda Sings, a self-centered, eccentric girl who thinks she's good at everything when she really isn't. Look for Season 2 on October 20.
One of Us — October 20
This documentary certainly comes with an interesting premise: it's about three Hasidic Jews living in a strict religious community in New York who decide to leave that world behind. Abandoning everything they've ever known, they face hate, ostracism, and violence from both the outside world and their former community. One of Us promises a portrait of religious intolerance and the struggle to live with all the cards stacked against you. Look for it on October 20.
Joan Didion: The Center Will Not Hold — October 27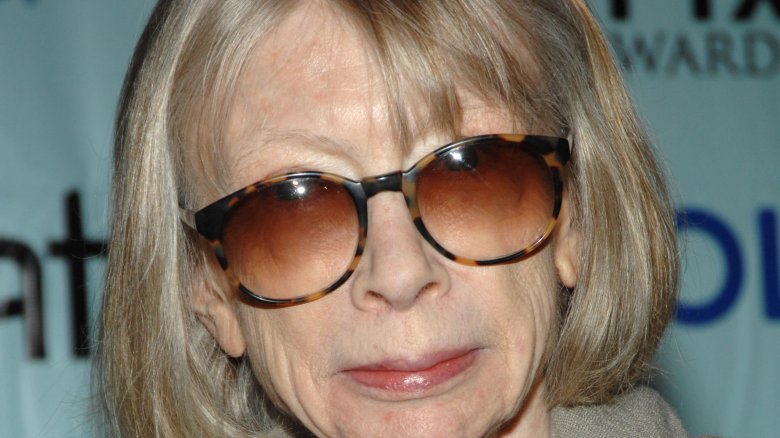 Getty Images
Novelist, journalist, and screenwriter Joan Didion became the voice of the counterculture through her stories and essays published from the '60s and '70s to the present day. From cooking dinner for one of the members of the Manson family to sitting in on a recording session with Jim Morrison of the Doors, Didion offered a uniquely personal take on American life and culture. The documentary The Center Will Not Hold travels back in time across Didion's extraordinary life to explore how a young writer became a pop culture icon and literary legend. Take the ride on October 27.
Stranger Things Season 2 — October 27
Here it is—the moment we've all been waiting for. After a groundbreaking first season followed by a painful yearlong wait, Stranger Things is finally back with Season 2, and things promise to get even hairier in the Upside Down this time around. Executive producer Shawn Levy told Variety that the stakes are even higher in our next visit to the town of Hawkins, as if we needed any more incentive to tune in when Stranger Things Season 2 drops October 27.
Judah Friedlander: America is the Greatest Country in the United States — October 30/31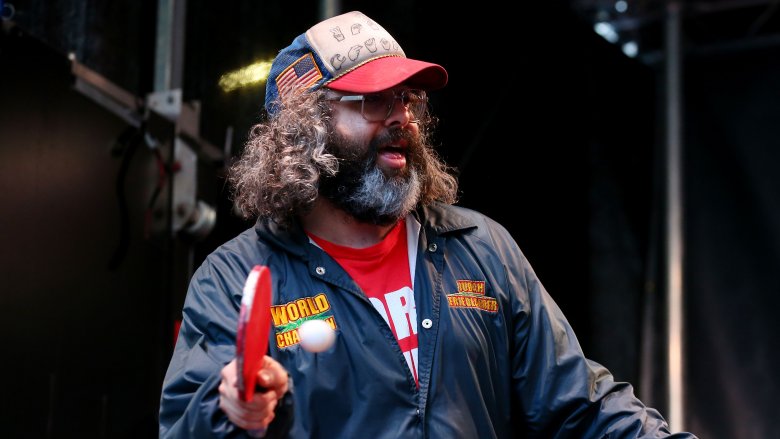 Getty Images
With his deadpan delivery, ironic punchlines, and big, shaggy beard, Judah Friedlander is definitely a unique face in the stand-up world, although most people likely know him best from his role as Frank Rossitano in 30 Rock. According to his website, Friedlander's new stand-up special, America is the Greatest Country in the United States, takes a stab at the American way of life, lampooning everything from racism to foreign policy. According to Friedlander, the special will premiere on Netflix on October 31, although Netflix maintains it'll air on the 30th. Either way, it'll arrive just in time to help you ease those late-night jitters after all those horror movies you'll probably be watching this month.
Action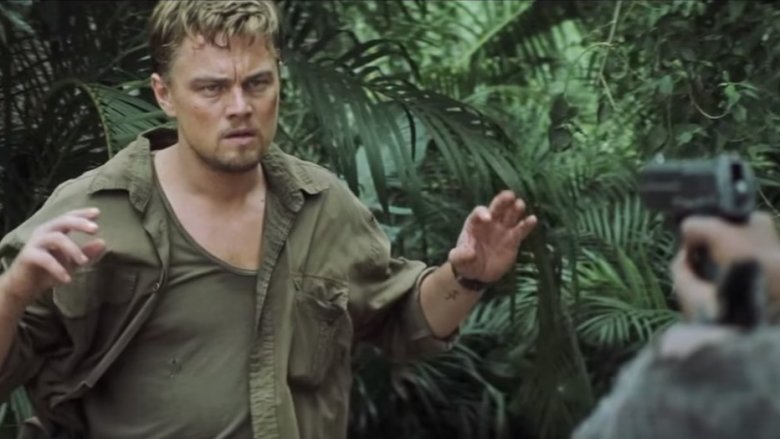 This month's action roster is slim pickings compared to other genres, but Netflix isn't leaving the guns and grenades behind completely. October sees the addition of Blood Diamond, the 2006 adventure thriller starring Leonardo DiCaprio and Jennifer Connelly, two foreigners caught up in the middle of the diamond conflict in West Africa; also, be sure to check out the action-packed martial arts extravaganza The Final Master, winner of the Film of Merit award at the 2016 Shanghai Film Critics Awards, which arrives on Netflix on October 25.
Oct. 1
Blood Diamond (2006)
Ghost Patrol (1936)
Set Up (2011)
Vanished (2016)
Oct. 25
The Final Master (2015)
Comedy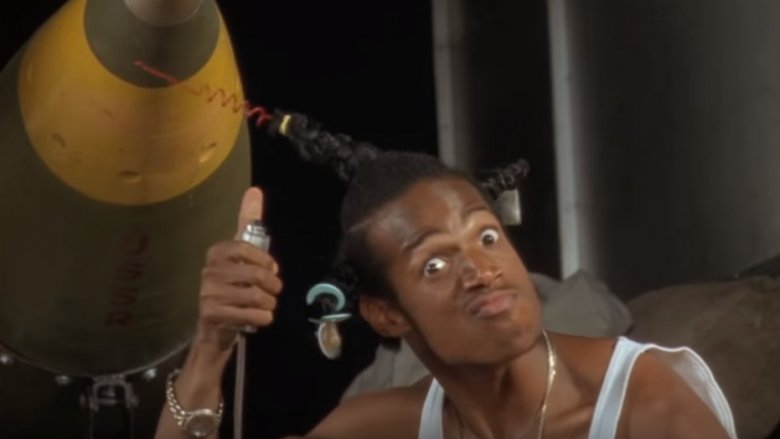 The addition of multiple cult classics makes October a solid month for comedy on Netflix. For starters, 1996's awesomely titled Don't Be a Menace to South Central While Drinking Your Juice in the Hood was the Wayans brothers at their best; on top of that, the service is adding Eagle vs Shark, a touching, off-beat indie comedy directed by Taika Waititi and starring Jermaine Clement, the same comedic duo who brought us the incredible What We Do in the Shadows. If you need to laugh the Halloween scares away this year, Netflix is the place to do it.
Oct. 1
Don't Be a Menace to South Central While Drinking Your Juice in the Hood (1996)
Eagle vs. Shark (2007)
I Love You, Man (2009)
Made of Honor (2008)
Miss Congeniality (2000)
Miss Congeniality 2: Armed and Fabulous (2005)
Must Love Dogs (2005)
Tommy Boy (1995)
Oct. 13
Talladega Nights: The Ballad of Ricky Bobby (2006)
Oct. 23
While We're Young (2014)
Documentary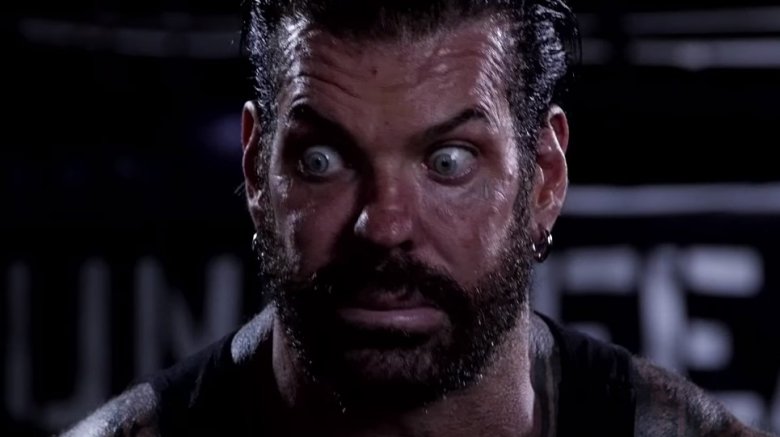 Netflix's documentary game has been off the charts lately, and October is set to continue that trend. On October 1, look for Generation Iron, which follows the world's most prominent bodybuilders; Ice Guardians, a glimpse into the lives of pro hockey players; and Tokyo Idols, a unique experience that delves into the obsession and glamor of Japanese pop stars. Later in the month, get your music fix with back-to-back biopics Mr. Dynamite: The Rise of James Brown and Chris Brown: Welcome to My Life, premiering on October 2 and 7, respectively.
Oct. 1
Generation Iron (2017)
Ice Guardians (2016)
Lockup: Disturbing the Peace: Collection 1 (2016)
Tokyo Idols (2017)
Oct. 2
Mr. Dynamite: The Rise of James Brown (2014)
Oct. 7
Chris Brown: Welcome To My Life (2017)
Oct. 10
The Skyjacker's Tale (2016)
Oct. 15
She Makes Comics (2014)
Belief: The Possession of Janet Moses (2015)
Drama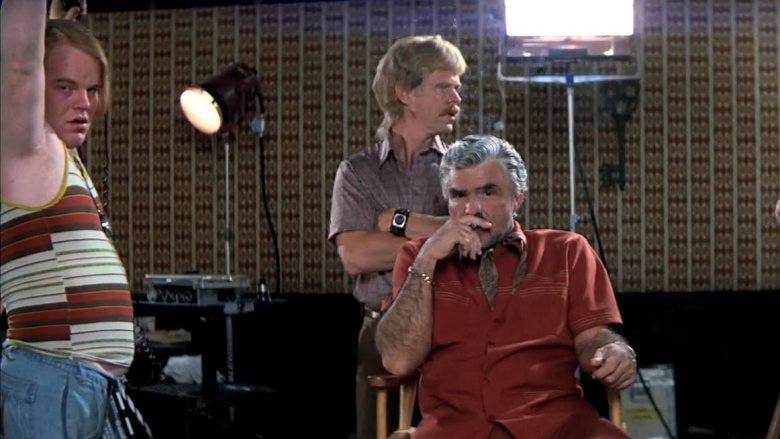 Netflix adds a wealth of award-winning dramas from acclaimed directors next month, including Richard Linkater's Before Midnight, Paul Thomas Anderson's Boogie Nights, and Stanley Kubrick's Eyes Wide Shut, all of which arrive October 1. Additionally, 2001's Donnie Darko enters the lineup on the 7th, and The Hateful Eight will drop on October 25.
Oct. 1
Before Midnight (2013)
Boogie Nights (1997)
Eyes Wide Shut (1999)
Never Let Me Go (2010)
No Reservations (2007)
Oct. 2
Sleeping with Other People (2015)
Oct. 7
Middle Man (2016)
Oct. 11
Donnie Darko (2001)
Oct. 25
The Hateful Eight (2015)
Oct. 26
Strange Weather (2016)
Family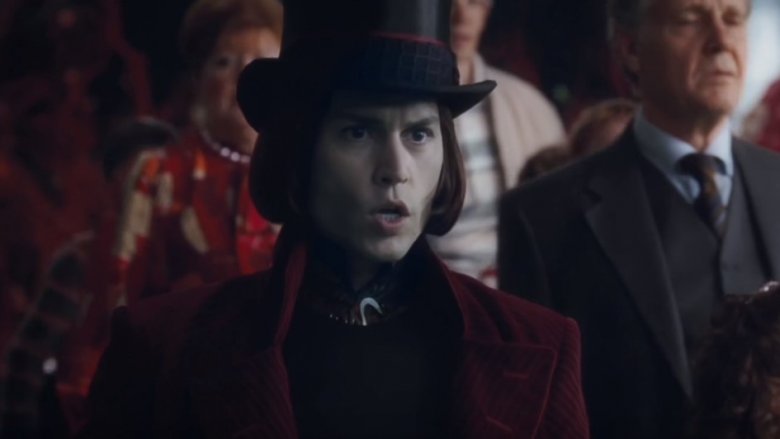 What's Halloween without family time? For the younger generation of trick-or-treaters, Netflix is adding family fare like A Cinderella Story: Once Upon a Song, Charlie and the Chocolate Factory, and 2017's Smurfs: The Lost Village, to name a few, ensuring TV-watching joy for the young tots as well as the old farts. If you can just stop fighting about who gets to control the remote, it's a fun time for the whole family.
Oct. 1
A Cinderella Story: Once Upon a Song (2011)
Charlie and the Chocolate Factory (2005)
Penelope (2007)
Oct. 20
Smurfs: The Lost Village (2017)
Oct. 23
Meet the Robinsons (2007)
Oct. 28
Pup Star: Better 2Gether (2017)
Thriller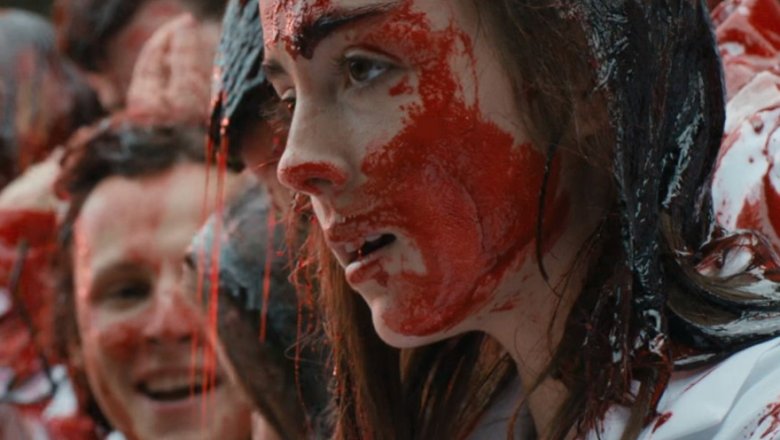 Once the kids go to bed (or lapse into the inevitable sugar coma), it's time to sit back and enjoy some sweet thrills the way October intended. Netflix is adding ten new thriller and horror films to its lineup, including The Reaping on October 1, 13 Demons and Cult of Chucky on October 3, Raw on October 4, and sci-fi mystery thriller OtherLife on October 15.
Oct. 1
88 Minutes (2007)
Death Sentence (2007)
The Reaping (2007)
Veronica (2017)
Oct. 3
13 Demons (2016)
Cult of Chucky (2017)
The Survivalist (2017)
Oct. 4
Raw (2017)
Oct. 15
OtherLife (2017)
Money (2016)
Television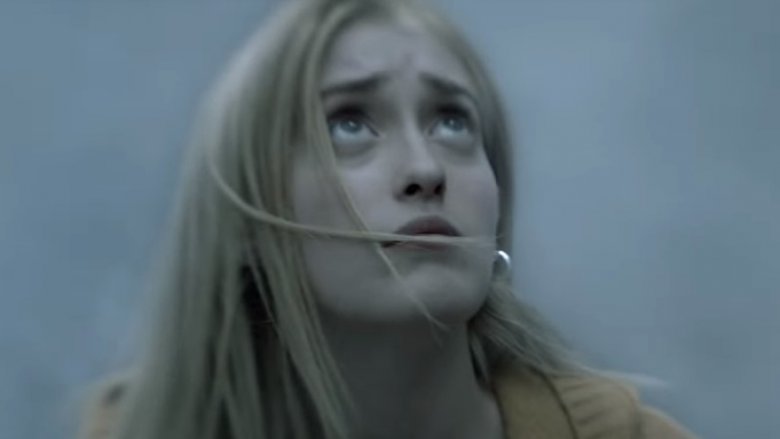 Stranger Things may be the highlight of Netflix's new series, but that doesn't mean there won't be plenty of other new shows and seasons to binge in the coming month. Highlights include Season 2 of Cleverman on October 1, Season 3 of Schitt's Creek on October 5, and the first season of the serial adaptation of Stephen King's The Mist on October 24.
Oct. 1
Cleverman: Season 2 (2017)
PJ Masks: Season 1 (2015)
Oct. 5
Schitt's Creek: Season 3 (2017)
The Fosters: Season 5 (2017)
Oct. 15
LEGO City: Season 1 (2011)
West Coast Customs: Season 6 (2015)
Slasher 2: Guilty Party (2017)
Oct. 24
Wanted: Season 1 (2016)
Wanted: Season 2 (2017)
The Mist: Season 1 (2017)
Oct. 25
La Querida del Centauro: Season 2 (2017)
Oct. 31
Zumbo's Just Desserts: Season 1 (2016)