Zack Snyder Calls Ben Affleck The Best Batman Ever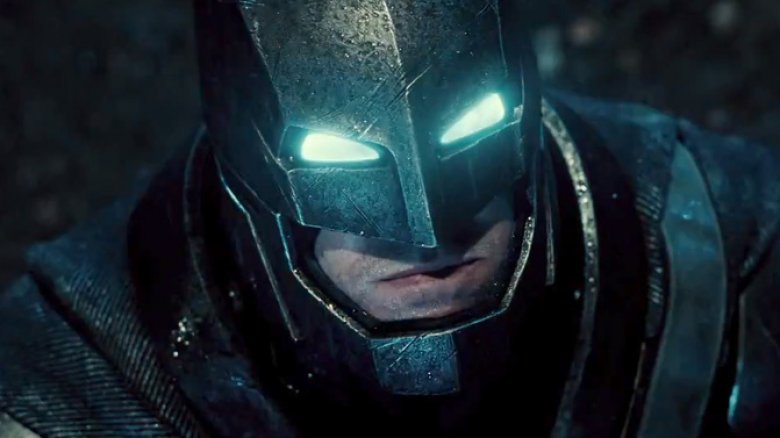 Count Zack Snyder down as Team Bat-fleck. 
To celebrate Batman Day, which falls on September 23, the Batman v Superman: Dawn of Justice filmmaker took to social media to honor his favorite on-screen Batman, Ben Affleck. "Happy Batman day, #batfleck [is] the best Batman ever," Snyder wrote on the media-sharing app Vero (via Batman News). 
Affleck is set to reprise his role as batman in Justice League, the super-sized superhero pic Snyder originally helmed before exiting after his daughter's tragic passing, and first portrayed the iconic DC character in 2016's Batman v Superman. That film was torn apart critically for its disjointed script, odd character motivations, the lack of the promised hero-against-hero fight, and Jesse Eisenberg's portrayal of Lex Luthor that was so bizarre, many consider it an absolutely disastrous casting choice. And even more count Batman v Superman as the flimsiest of the nine total live-action Batman movies to date. 
Though Snyder could be a bit biased in stating his love for Affleck's Batman, given the fact that he was the one who essentially created the actor's version of the hero, there are a ton of DC fans who agree. Twitter user Chandler Balli expressed his adoration for both the director and the actor for presenting the very best Batman iteration. "Honestly no one gives Zack Snyder credit for being able to get not only the best Batman on screen but also Ben Affleck's best performance," he wrote. 
Those who aren't cheering for Affleck's Caped Crusader usually gun for one of two other actors: Michael Keaton for his performance in the Tim Burton-directed Batman (1989) and Batman Returns (1992), or Christian Bale for his spin on the hero in Christopher Nolan's gritty Dark Knight trilogy. Occasionally, outliers who prefer Kevin Conroy will pop up, citing his voice acting in various Batman animations. 
Affleck's future in the DC Extended Universe has been ambiguous at best since his cameo appearance in David Ayer's Suicide Squad last year. At first, Affleck was attached to write, direct, and star in The Batman solo movie, but has since dropped his writing and directing duties. That move kicked up a swirling cloud of speculation that stated Affleck could be tossing the Batsuit aside completely. Thankfully, Dawn of the Planet of the Apes and War for the Planet of the Apes director Matt Reeves has climbed aboard the film. But sadly, the rumor mill hasn't stopped churning, with recent reports again indicating that Affleck won't star at all.
While we wait to see if Snyder's favorite Batman will ever don the Batsuit again after Justice League, check out the craziest moments in Batman history.