James Wan Teases The Possibility Of A Malignant-Verse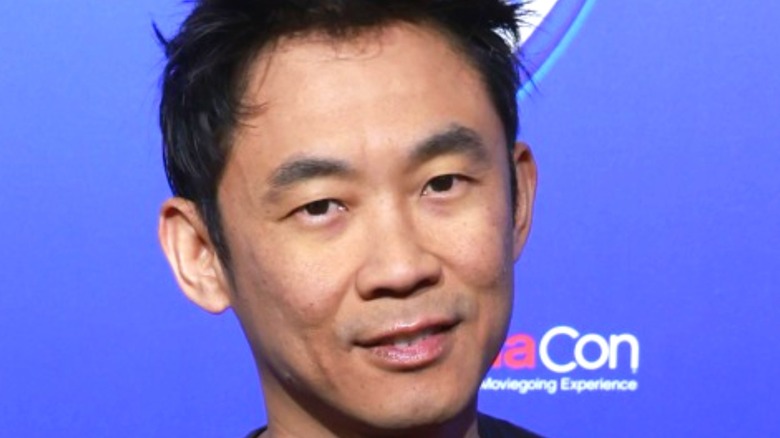 Frazer Harrison/Getty Images
The gory horror film "Malignant" has proven to be popular with both critics (pulling in a 76% approval score and certified fresh on Rotten Tomatoes) and with audiences (it holds a 6.2 out of 10 audience score on IMDb). "Malignant" is the story of Madison Mitchell (Annabelle Wallis), whose terrible nightmares reveal a hidden and unspeakable truth involving her mysterious birth family and seemingly a secret side to her personality. The film has had its detractors and its defenders in the year-plus since the movie was released, but it's hard to deny its impact on the horror community. 
"Malignant" director James Wan is no stranger to horror; after all, he's the auteur behind the "Saw" franchise of horror films. He's also directed and produced many installments in the "The Conjuring" universe and both "Insidious" and "Insidious: Chapter 2." Since he's such a master of the horror film franchise, it's probably not shocking to hear that Wan may have similar plans for "Malignant." Here's what he recently said about the possibility of a "Malignant"-verse springing to life.
James Wan wants to create a Malignant universe
The following contains spoilers for "Malignant." 
In an interview with ComicBook.com, Wan said that he "tr[ies] to, with all my films, I try to have an idea of what the bigger world would look like, the umbrella universe, if you will. That way, when I make this particular film, I know what is happening at every moment of the film, at every moment of the storytelling, if you will." He seems open to directing a sequel, if fans request it. "I joked that, for the fans out there that want more of the films, that they should start a groundswell movement. Start a hashtag of a Malignant sequel," Wan said.
Anyone who saw "Malignant" knows that it concludes with Madison finally embracing her life as an adopted member of the Lake family, even in light of the horrors caused by her parasitic twin Gabriel May, whose homicidal urges and ability to assume control of her body caused Madison to become a vessel for the murder of their biological mother, Serena (Jean Louisa Kelly) among many others. However, Madison seems to have overcome the evils of Gabriel; as the film ends, an electric buzz can faintly be heard on the soundtrack, which had previously been evident in the movie whenever Gabriel was ready to mount an attack. Might he return? After all, he did promise that one day he'd escape and reclaim control of their shared body. Or might the next "Malignant" movie focus on another character in the universe, like Detective Kekoa Shaw (George Young)? Or Madison's doggedly devoted adopted sister, Sydney Lake (Maddie Hasson)? Fans will have to wait to find out.