Who Plays Yuri In Stranger Things Season 4?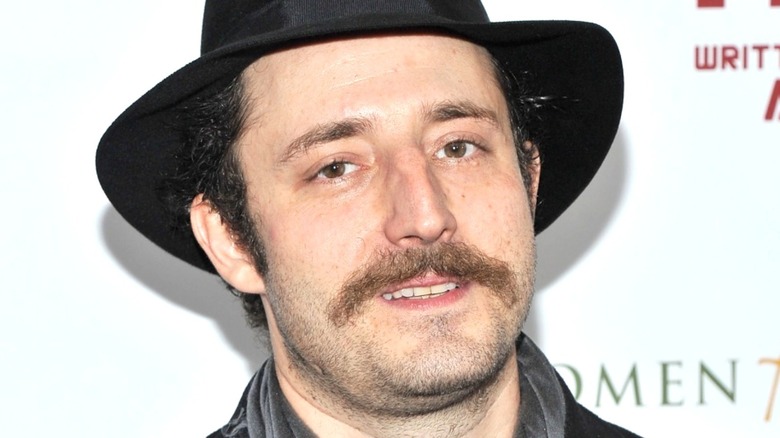 Stephen Lovekin/Getty
Season 4 of "Stranger Things" is almost here, and with it will come a whole heap of changes. Six months have passed since the end of Season 3, and now our youthful heroes are separated. Eleven (Millie Bobby Brown) and Will (Noah Schnapp) now attend a different school in a different state, basically ensuring that the Party will be split when the Upside Down decides to rear its ugly head again.
While that is obviously an issue, it's technically not the end of the world (yet). The Party isn't the only group playing this game, and Netflix has already revealed many of the new faces we are bound to see when Season 4 rolls around on May 27. In November 2020, the official "Stranger Things" Twitter account posted a thread giving details for some of the season's newcomers.
One of these newcomers, a seedy Russian smuggler named Yuri, stands out for his love of bad jokes, money, and crunchy peanut butter. Beyond potentially introducing Eleven to the advent of peanut butter waffles, however, it's still unclear what role Yuri has to play in "Stranger Things" Season 4. But amidst that uncertainty, one thing is for sure. The actor who plays Yuri is not telling us anything.
Stranger Things' Yuri is actually a Serbian superstar
In the West, the name Nikola Djuricko may not ring a bell, but in the actor's home country of Serbia the actor is quite popular. According to the bio on his official site, Djuricko has been a successful actor in his country since childhood, appearing on radio and TV shows for the studio Radio Belgrade. He is also a lifelong member of the Yugoslav Drama Theater and appeared in numerous productions in addition to his film and TV career.
In America, however, Djuricko has only had a few notable roles. He played an unnamed airline pilot in "World War Z," and the character Darko in "In the Land of Blood and Honey" (via IMDb). In TV, he had roles in the Fox shows "Genius" and "Legends." Still, the actor's upcoming part in "Stranger Things" definitely stands out among these roles.
On Instagram, Djuricko has posted about his role in "Stranger Things" several times, starting with a post from September 2021 announcing his involvement. Months later, he posted a photo of himself looking at a "Stranger Things" billboard in a matching Season 4 jacket. Finally, on May 15, he posted photos of himself and his wife at the Season 4 premiere in New York.
Of course, Djuricko's posts are low on story details. Netflix can't have its actors spilling the goods quite yet, but it would've been nice to know more about Djuricko's peanut butter-loving smuggler before Season 4 gets released.