Cube Fans Just Got Bittersweet News About The Reboot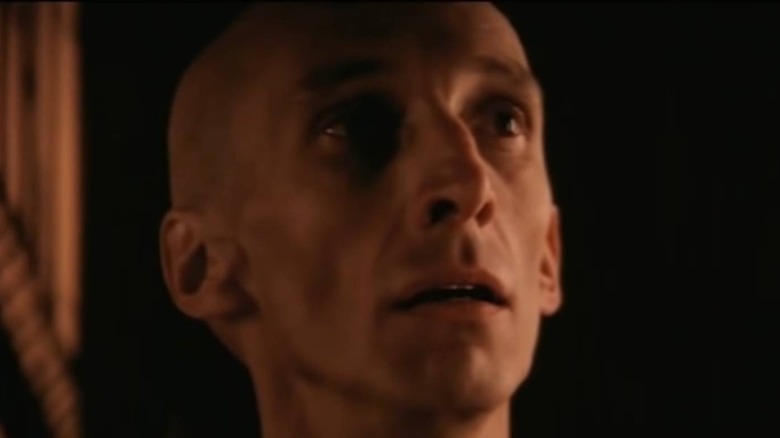 Trimark Pictures
1997 saw the release of one of the most effective horror-thrillers of the decade with "Cube." The premise is simple yet intriguing; it follows a group of people who wake up in a strange room, with none of them having any recollection of how they wound up there or why they're there. They soon learn they must escape the maze they've been placed in while avoiding all of the deadly traps. Naturally, not all of them make it out alive of their Kafka-esque nightmare. 
The film was a modest success when it first came out, but in the decades since its release, it's gone on to become a cult favorite. It even spawned a pair of sequels in the form of "Cube²: Hypercube" and "Cube Zero." And just last year, in 2021, a Japanese remake of the original came out. As such, it should come as no surprise to hear that Lionsgate, which owns the rights to the franchise, is interested in developing a remake. While the project's been in the works for a while, it recently hit a roadblock that's bound to upset anyone hoping for another trip to the Cube.
Lionsgate's starting from scratch on the Cube remake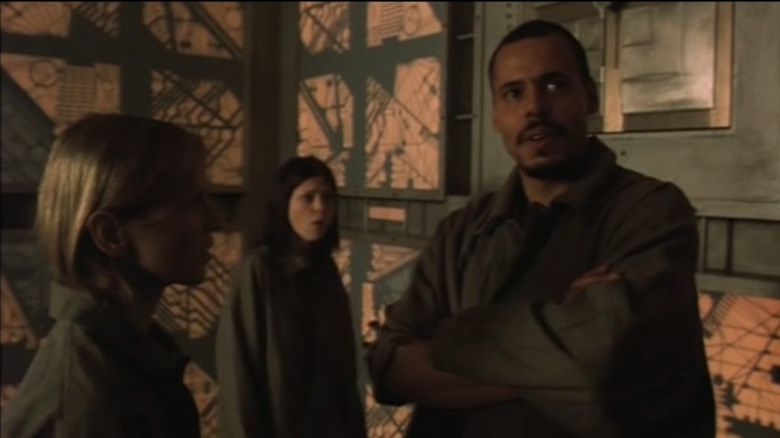 Trimark Pictures
While it's a bad day if you're a "Cube" fan, there's reason to rejoice. First, the bad news; according to Bloody Disgusting, Lionsgate is taking things back to the beginning of this maze and taking fresh pitches for the "Cube" remake. The remake was tentatively titled "Cubed" and would've come from director Saman Kesh ("The Controller") and screenwriter Jon Spaihts ("Prometheus"). It's unclear if they're still attached to the project or if the movie will completely go back to the drawing board with new creatives taking the reins. 
The good news is that it sounds as though Lionsgate is still actively interested in bringing a new "Cube" to life, so while it may take longer than anticipated, at least a new "Cube" is still on the horizon in some form. Lionsgate definitely seems to be interested in reviving its various horror properties, as Bloody Disgusting goes on to mention how the studio also wants to create a new entry in the "Leprechaun" franchise as well as make a new "Blair Witch Project" film. Not much is known at this junction about any of these projects, so keep checking back for updates as they become available. 
For now, consider it an excellent time to revisit "Cube" if you haven't seen it in a while because it holds up amazingly well.