Is This Who Warwick Davis Plays In The Han Solo Movie?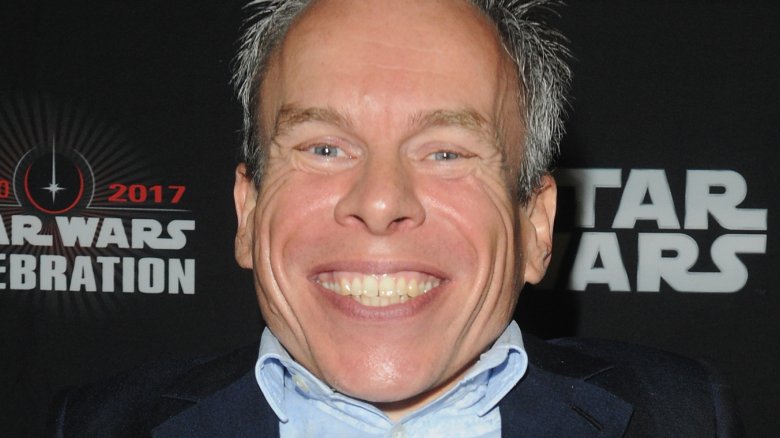 Getty Images
Contains potential spoilers for Han Solo
Star Wars veteran Warwick Davis has a mystery role in the upcoming Han Solo movie, but rumor has it that his character has been revealed.
According to the normally reliable Making Star Wars, it's believed that Davis will play a power droid called Fight Droid 2. While that might sound a lot like the kind of role an extra would play, it's actually far cooler than you might realize.
Power droids are boxy and not all that remarkable-looking (see below), walking on two or four legs and they're common throughout the Star Wars galaxy due to their versatility. The first appearance by one happened in the original 1977 Star Wars movie. But Fight Droid 2, the second in a long line of battle robots, will reportedly be armed with weapons like buzz saw blades for hands. That would be very different from any power droid we've seen before.
Davis has a long history with Star Wars. He entered the franchise as the Ewok named Wicket in Return of the Jedi, then reprised the character in two more TV movies: The Ewok Adventure and Ewoks: The Battle for Endor. In The Force Awakens, he played Wollivan in Maz Kanata's castle, and in Rogue One, he played a Jedha rebel named Weeteef Cyu-Bee. He also has a role in The Last Jedi, possibly in the Canto Bight sequences.
Of course, nothing is confirmed until Lucasfilm says it, so take this with a grain of intergalactic salt. But it would be cool if it's true.
The currently untitled Han Solo flick lands in theaters May 25, 2018. Meanwhile, find out what really happened behind the scenes.