Matthew Vaughn Says It Was 'Stupid' To Put Colin Firth In Kingsman Trailer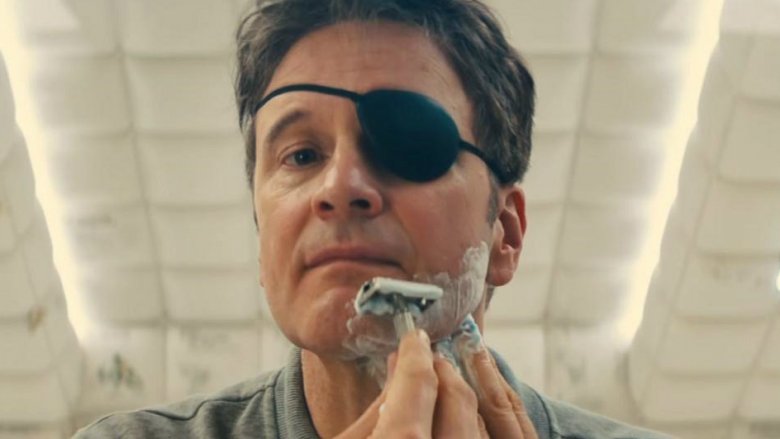 There was a huge spoiler in the first trailer for Kingsman: The Golden Circle, and director Matthew Vaughn wasn't happy about it.
Now that the movie is in theaters, Vaughn told IGN that the marketing department at 20th Century Fox should not have revealed that Colin Firth would be back as his presumed-to-be-dead character Harry Hart in the stylish spy flick. While the trailer didn't indicate how Hart would be resurrected, it did ruin some of the fun.
"I begged the studio not to reveal it," Vaughn said. "Because it's the whole driving force of the first act and if you didn't know that scene, it would've made the whole audience gasp. So you have to ask the lovely marketing guys because I think their job is to open the movie and don't really care about the experience of the movie."
Vaughn indicated that he'll try to have more control over trailers in the future. "There's a great expression someone said to me: 'the storyteller should be the story seller,' and I'm going to try and do that next time."
He definitely has a point about the Kingsman trailer. While it's understandable that 20th Century Fox would want to hype the fact that Firth, an Oscar winner, is back for the sequel, you could make the case that it's not like it attracted a whole new audience. The movie probably would've done fine at the box office regardless, and word about a big twist after the movie hit theaters might have done even more for the film.
Either way, The Golden Circle is poised to do just fine. According to The Hollywood Reporter, it brought in $3.4 million in Thursday-night previews at the domestic box office, more than double the $1.4 in previews earned by Kingsman: The Secret Service. It's expected to debut with around $40 million to $45 million during its opening weekend.
If you've already seen the movie, take a look at all of the easter eggs you missed.