Rules Steve Has To Follow In Every Season Of Stranger Things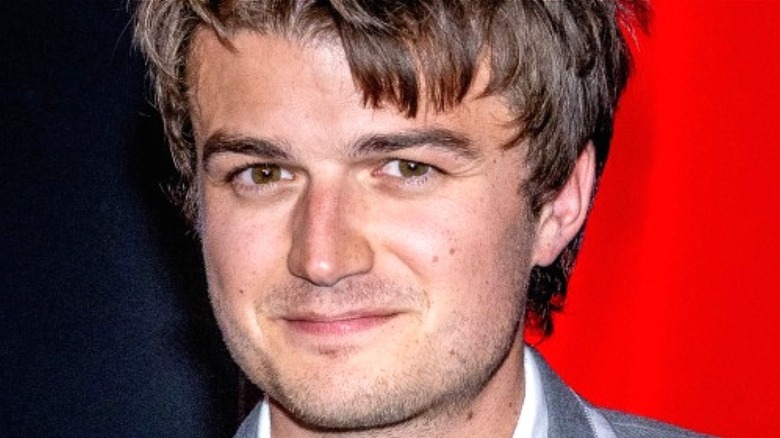 Roy Rochlin/Getty Images
"Stranger Things" is set to make its return with Season 4 on May 27 after close to three years after Season 3 made its debut on Netflix. The series will continue its sci-fi horror adventures centered around the people living in Hawkins, Indiana. However, Season 4 looks to change up the formula somewhat, with the group of young friends separated and a significant portion of the story taking place in California.
Still, "Stranger Things" will be bringing back pretty much all of its much-beloved characters, including Joe Keery as Steve Harrington. While Steve started the series as somewhat of an antagonistic character, he quickly becomes more heroic toward the end of Season 1 and onward. Still, while Steve has changed in a lot of ways since the early days of the show, there are certain rules that the character seemingly abides by in every season of the show in one way or another.
Steve gets hurt a lot in Stranger Things
During a recent interview with GQ that went over the bigger events in "Stranger Things," Joe Keery talked about the unspoken rule that his Steve Harrington character gets beat up a lot. This has led to Keery getting some interesting makeup work done to show off Steve's injuries. However, Keery also noted that this is usually followed by at least a small hero moment for Steve, which has really contributed to his character arc. These are moments that won't be ignored in Season 4, either, as Keery says that Steve's character arc will naturally continue from where it left off in Season 3.
This isn't the first time that fans have noticed this trend either. Reddit user u/gatherlord made a post a few years ago, jokingly pointing out all of the abuse that Steve has endured over the years. u/ForeverTangent also pushed for the Steve abuse to cease, but also wondered if it would truly be a season of "Stranger Things" if the character didn't take a beating of some kind. They even jokingly pushed the idea of betting on which episode in newer seasons Steve would get beat up.
So while Steve getting injured and then having a heroic moment seems to be a small, but vital part of his character arc each season, it's not one that's gone over his head or the heads of fans.